The Top 6 Things You'll Find On Every Great Campaign Page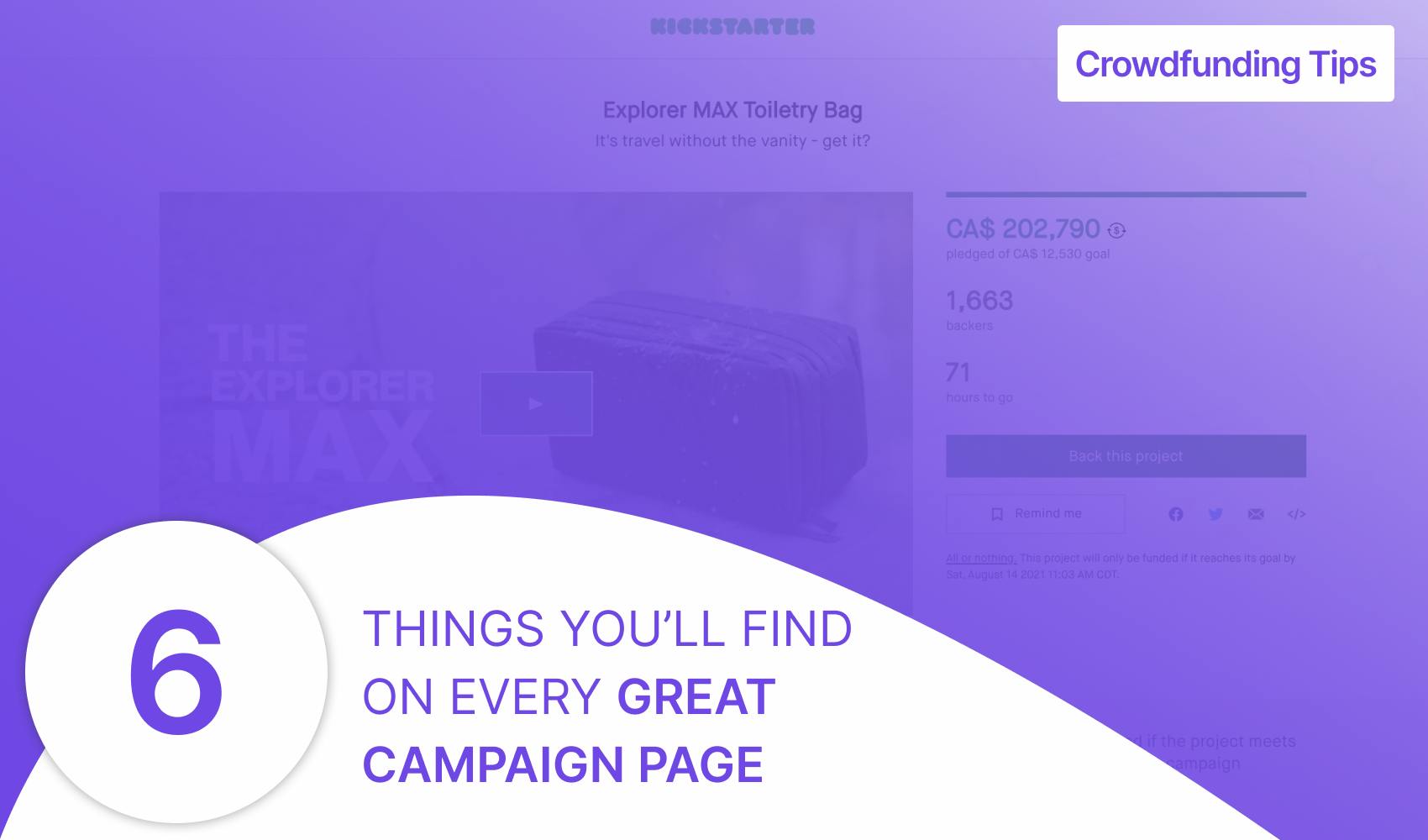 Your campaign page is the epicentre of your crowdfunding campaign which is why it's important for it to not only look good but also include vital information that will encourage potential backers to make a pledge. There are so many ways to make your campaign page stick out but there are a few key things you will find on every great campaign page. 
1. A Compelling Narrative
Every great campaign page has a clear title and subheading that immediately provides a clear picture of what their project is about. This is the first thing everyone sees when they visit your page so you want to make it known what your campaign is about right off the bat. 

Next, you're going to want to highlight your unique value proposition in the story section. What sets your product apart from others and what problem is it solving for consumers? Let people visiting your page know what makes your product special in the first two sentences – remember, people's attention spans are short. 
Don't forget to break up your text with images, videos, and gifs (which we'll discuss more later). It's easier to digest smaller chunks of text than a long, rambling story. 
2. High Quality Video
Every successful rewards-based crowdfunding campaign should include a video. "When we look at the differences between successful and unsuccessful campaigns, one thing that stands out is the presence, or lack thereof, of a quality video included in the proposal," writes a video marketer at Writinity and Last Minute Writing.
Your video should be between two to two-and-a-half minutes long but make sure all the crucial information like value proposition is in the first 30 seconds. Use your video to tell a story, Launchboom put it perfectly in their blog, 6 Tips For A Six-Figure Kickstarter Video, "Make sure you get to the point in your video. Explain in every way you can WHY we need this. What makes it unique? If you get the funding, what problem will your product solve? Share just the right amount of information with your viewers. Don't just explain how your product will solve the problems of people in general. Explain why it should matter to your viewer specifically."
Quality is very important when it comes to your video, in fact, it's equally as important as the content itself. If video production isn't your thing, consider hiring a professional that specializes in crowdfunding videos. – trust us, it's worth every penny. 
3. Images & GIFS
As mentioned above, it's a good idea to break up the text on your campaign page with images and gifs. Include high quality images of your product, highlight its features through product shots and show it being used in everyday life with lifestyle images. A blend of product and lifestyle shots will give potential backers a clear picture of what your product is about and how it can be used. Images are also a great way to support your text, so if you're talking about a specific feature, include an image or GIF underneath that highlights that same feature.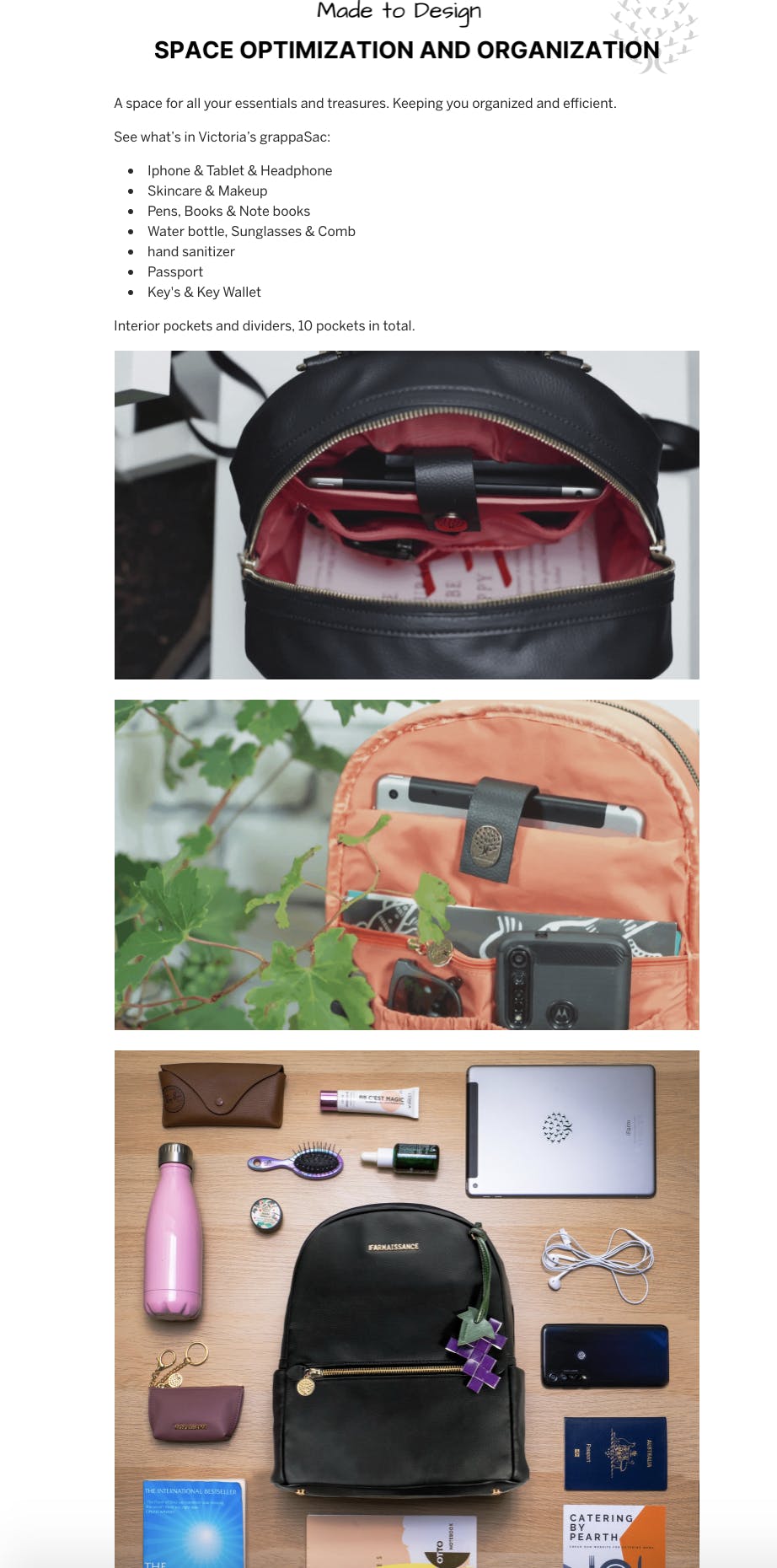 GIFS are another great way to add life to your crowdfunding page, the moving imagery adds a dimension that static images don't. You can make animated GIFs from a collection of images in Photoshop or with online tools like GIFMaker or Makeagif. 
4. Who's Talking?
Add credibility to your page by highlighting your press coverage. Include all the logos of companies that have featured your product on their website or publication and make sure the most recognizable ones are at the top.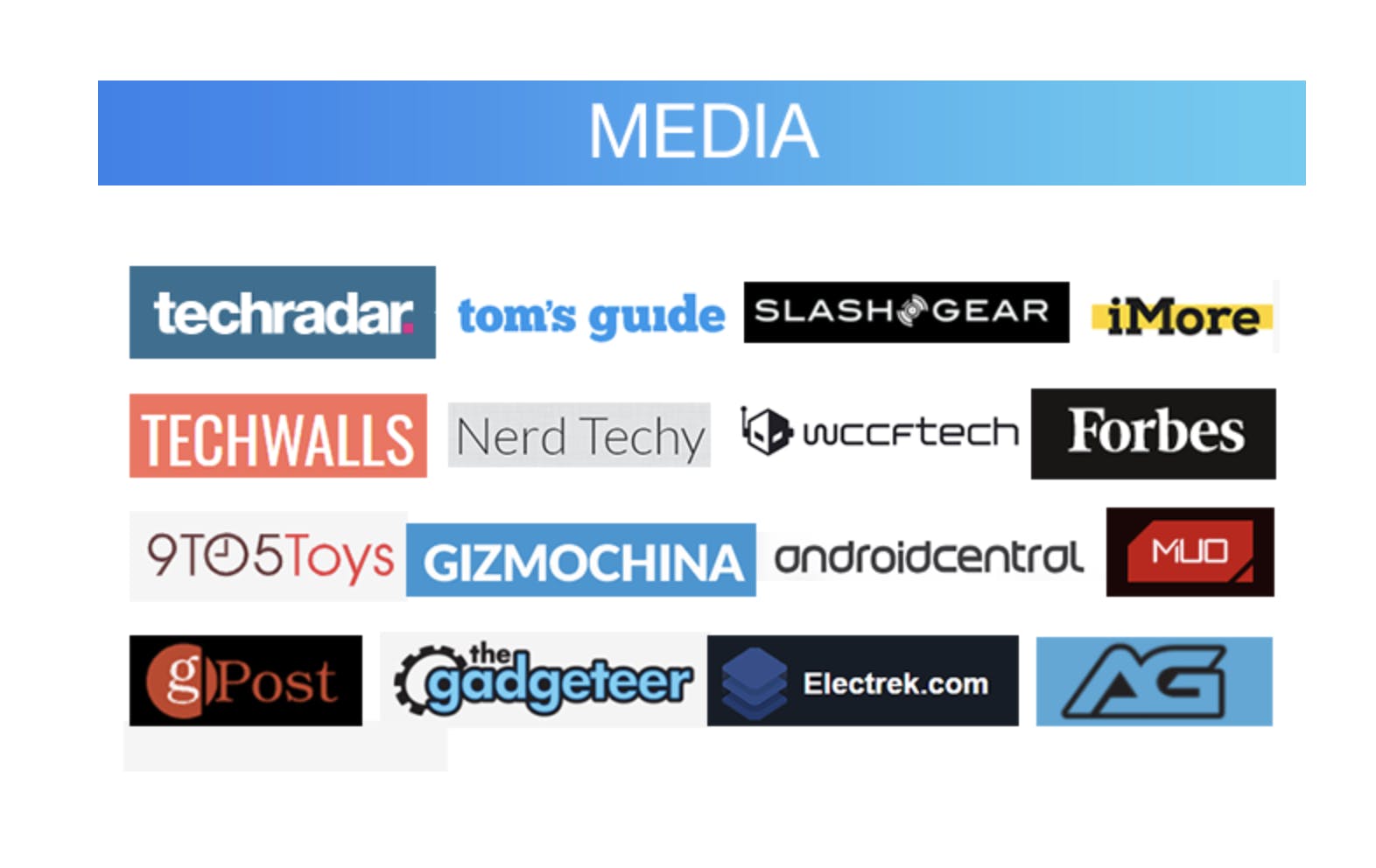 Find some great quotes from your press coverage, create a graphic for it, and add it into this section as well. Most people aren't going to click on and read each article about your product, so by including attention-grabbing pull quotes, you're providing potential backers with the highlights they need to know about.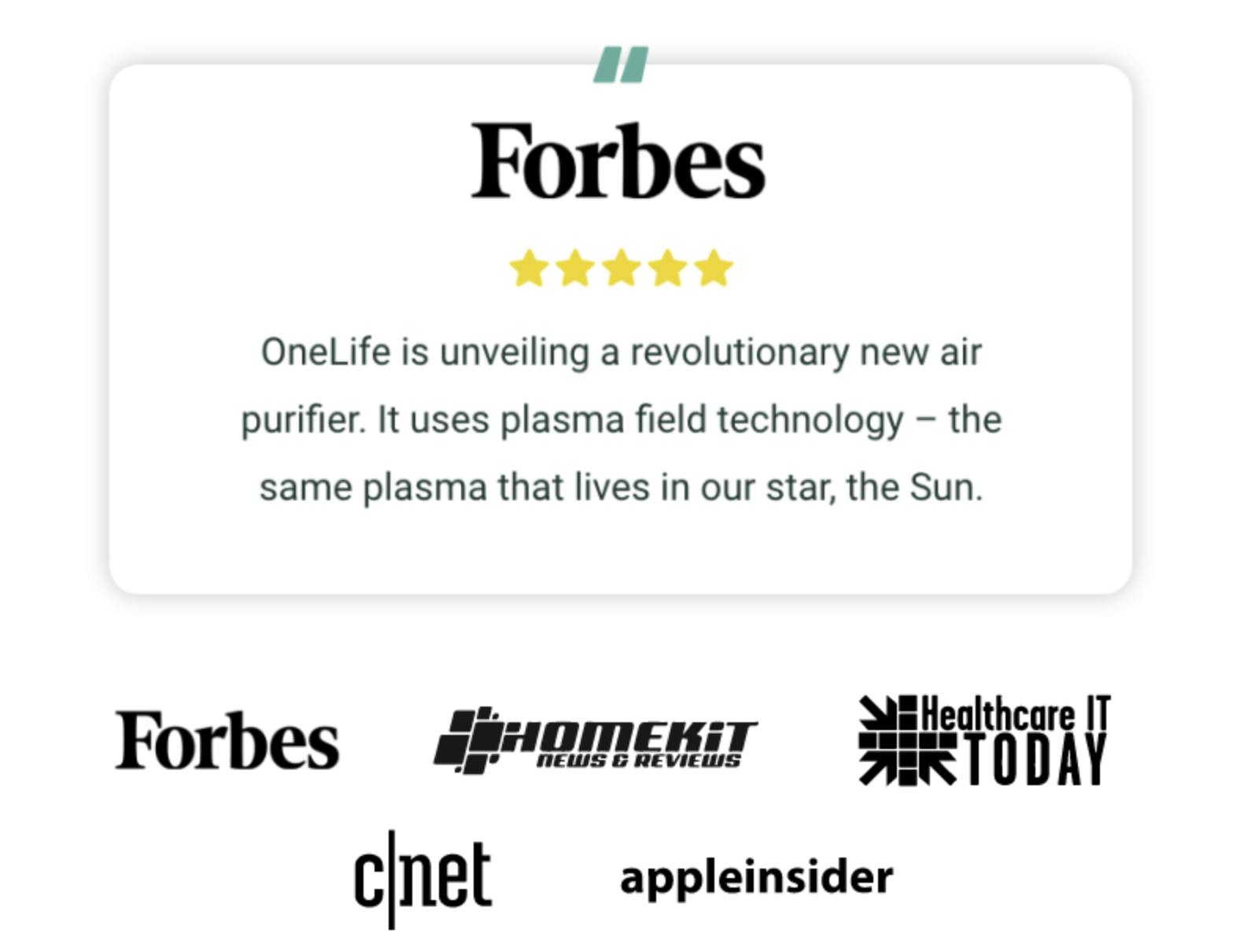 If someone sees that major publications such as Forbes (as used in the example above) is talking about your product, they're far more likely to trust your campaign and pledge to it. 
5. Updates
Just because your campaign page is live doesn't mean that you can't change it throughout your campaign duration. You should constantly be refreshing your page with new information. Include updates about your timeline, add quotes and publications in your media section, and move information around on your page based on the interaction it receives. 
Take note of the questions and comments left on your page and move content around accordingly. If a lot of people are asking the same questions, move that information close to the top so that it's easier to access. 
6. Kickbooster Banner
Tell people about your referral program and start spreading the word about your campaign by adding a Kickbooster banner to your campaign page. 

The banner should link back to your booster page, it is here where people can sign up to become a Kickbooster affiliate, get their unique link, and start sharing your product out to their network. 
Your affiliate program can increase the amount you raise for your campaign but the first step in building an army of brand advocates is letting people know you have a referral campaign in place. If you don't add a Kickbooster banner to your campaign page, people likely won't know this is something you're offering. Adding a banner is highly effective in drawing more people to your booster page and earning more pledges towards your campaign. 
Your Kickstarter or Indiegogo page is an integral part of your crowdfunding campaign. Including a compelling narrative, video, images and gifs, press coverage, consistent updates and your Kickbooster banner will help take your page from good to great!