5 Ways to Crush Your Crowdfunding Video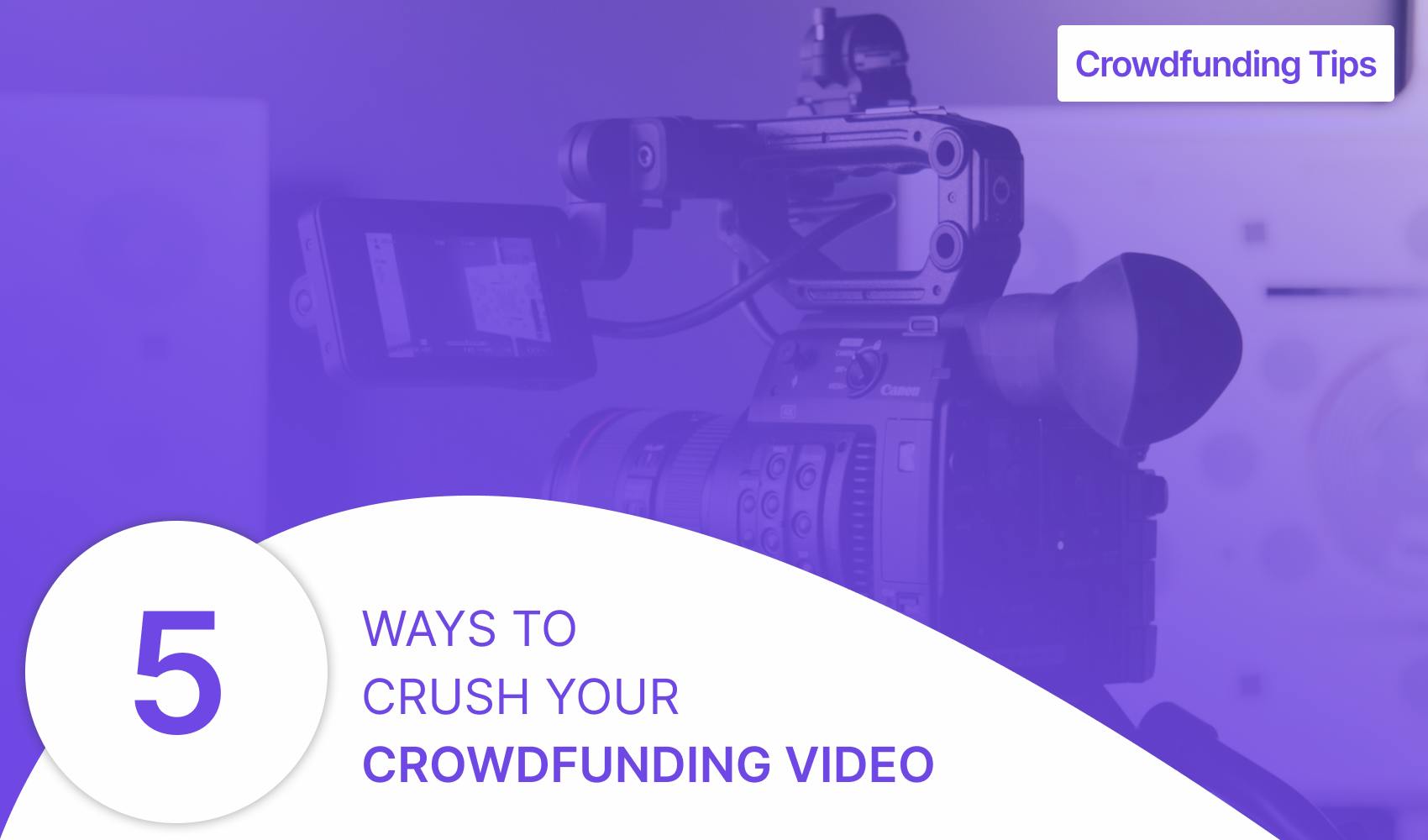 One of the most important aspects of any crowdfunding campaign is your campaign video. Your video summarizes your entire campaign in a conscious, easily digestible way. The incorporation of video into your campaign will help you reach a wider audience, improve funding amounts, and is overall essential for a successful crowdfunding campaign. So what exactly goes into a successful crowdfunding video? 
Check out these 5 ways to crush your crowdfunding video:
1. Under 3 Minutes
Keep your video short and sweet, you should be able to get your message across in under 3 minutes. According to Indiegogo, "videos with the greatest engagement are between 2 and 2.5 minutes." You don't want viewers to get bored and shut off the video before it's even over, so incorporate the most important points and include everything else as copy and images on your campaign page.
2. First 30 Seconds are Crucial
The first 30 seconds says it all. Most people have a short attention span on the internet, so even if you're keeping your video under 3 minutes, it's crucial to catch your audience's attention right away. Introduce your product and show your viewer how it will benefit their lives. If they are made aware of how your product will make their life easier right off the bat, they are more likely to continue watching and eventually back your campaign. 
3. Tell a Story
All good stories have a beginning, middle and end – or in our case an intro, problem and solution. Identify these three points clearly before writing your script/storyboard to help keep you on track. Our friends at Launchboom put it perfectly in their blog, 6 Tips For A Six-Figure Kickstarter Video, "Make sure you get to the point in your video. Explain in every way you can WHY we need this. What makes it unique? If you get the funding, what problem will your product solve? Share just the right amount of information with your viewers. Don't just explain how your product will solve the problems of people in general. Explain why it should matter to your viewer specifically."
4. High Quality
The quality of your video is equally as important as the actual content. You could have an amazing product with the greatest story in the world, but if the quality of your video is low, it likely won't translate into pledges. Your sound, video quality, location, footage, and lighting should be top of mind. If video production isn't your forte consider hiring a professional, there are plenty of great production companies out there that specialize in crowdfunding videos. 
5. End With a Call to Action 
Your campaign video should end with a compelling call to action. You've captured your audience's attention with a captivating, high quality video, now it's time to tell them what's next. Provide your viewers with clear steps on how they can back your project. According to Crowd Crux, "your call to action should connect the problem that the potential backer is experiencing or cares about with your solution and how they can make it possible." Don't forget, there are other ways for people to support your campaign other than donating. Encourage your audience to share your campaign on social media or sign up for email notifications – this will dramatically expand your reach.