Telling a Story: 5 Tips for Successful Crowdfunding Campaigns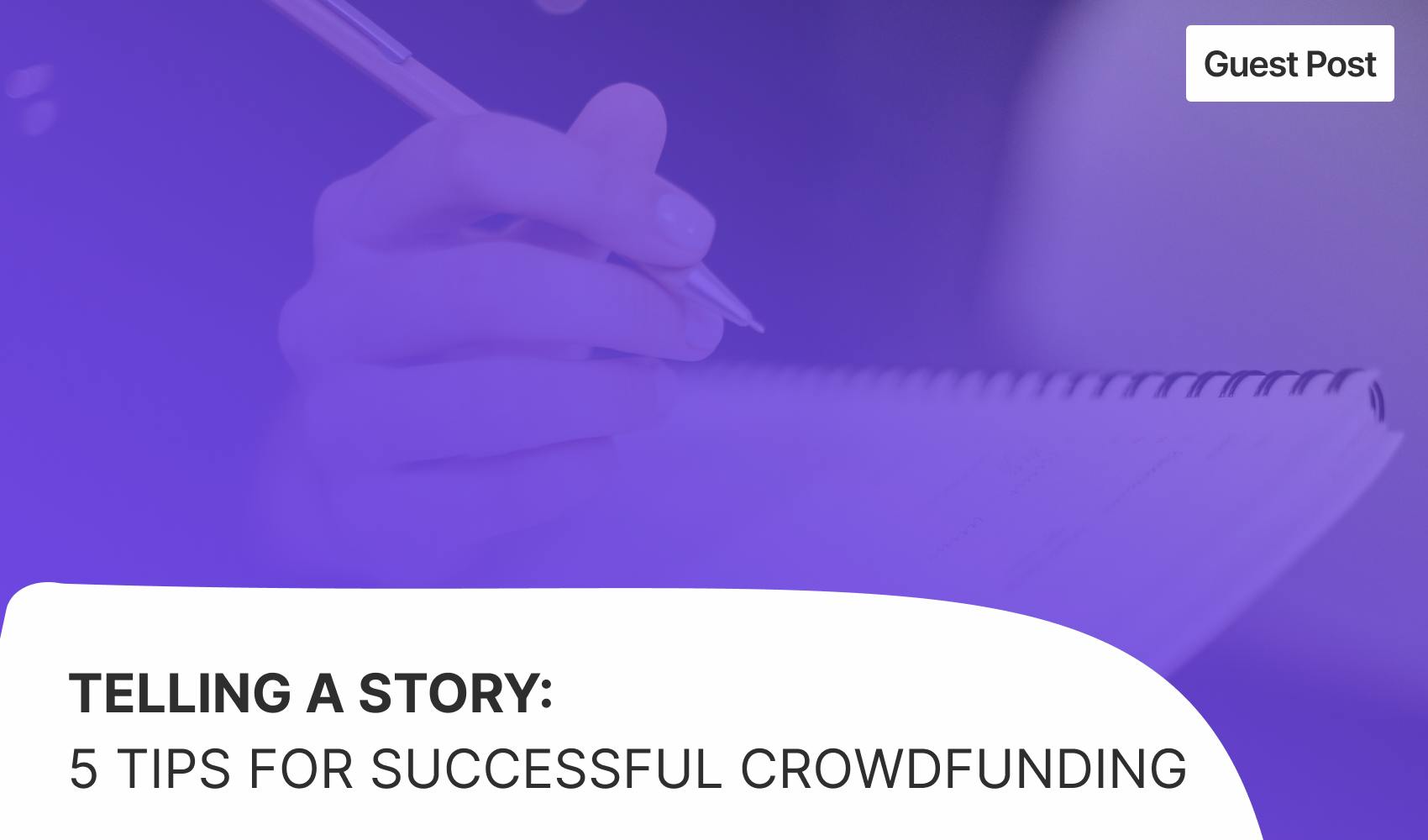 Whether you're getting your innovative new product off the ground or running a valuable nonprofit program, crowdfunding campaigns are a fantastic way to raise the funds you need. By engaging with a wide and diverse audience who are willing to support your project, you can create a platform for success. However, for every Kickstarter success story there are many projects languishing in the shadows. Here's how to use effective storytelling to connect with your audience and create a crowdfunding campaign that reaches your funding goals.
1) Introducing Your Story
Starting your story is always the hardest part. You need a captivating introduction that connects with your audience in the few seconds you can hold their attention - so where do we start?
Although you may feel like you have a lot to say, a simple introduction is likely to resonate more with your audience. Start your story with a short paragraph, not more than a few sentences, that sets out who you are, where you've come from, and succinctly defines the mission of your brand.
"The point of your introduction is twofold - to hook your audience into reading further, and to make an instant connection," says Stacy Ashanti, a writer at OXEssays and Essayroo. "A personalized introduction - "who we are" - will best be paired with the reason you're embarking on the mission. If you're raising funds for a charity project, for example, explain here why the cause is important for you."
2) The Dynamic of Challenge and Solution
Once you've hooked your audience with a perfect introduction, it's time to demonstrate that they really need to back your campaign. Successful crowdfunding campaigns will link the challenges that the creators faced with the innovative solutions they've designed to create a clear answer to problems that customers themselves may face.
For example, one of the most successful Kickstarters ever was The Everyday Backpack, Tote, and Sling by Peak Design. This unassuming product smashed its stretch goals over ten times over. Peak Design explains that their products are "designed by photographers to revolutionize camera carry, but built for everyone to organize your life." In one short sentence, these innovators have demonstrated a challenge everyone can appreciate and the revolutionary solution they've come up with.
3) Getting Specific
The general background of your product or commitment are essential information, but to encourage patrons to part with their purses, you're going to need to tug some heart strings. Within the story of your campaign it's vital that you include a specific example about the way your product or mission will affect your own life.
Let's say you've invented a new smartwatch that you're sure will benefit everyone's life. Don't just talk in general terms about the solutions your smartwatch provides - find an example in your daily life, for example about being motivated to exercise, or getting better sleep, and link your product to this specific story. This creates an instant connection with your audience in a way that abstract benefits never will.
4) Keep It Short And Sweet
Your audience's attention is a premium commodity and it's important you don't take it for granted. Keeping your campaign's story short and to the point will enable you to get the important message across without losing your audience along the way. Break your story into short paragraphs, include plenty of eye-catching images, and avoid technical jargon along the way. 
As the project creator it's easy to lose perspective on what the average Joe will engage with in your project, so try to find a friend or family member to cast a glance over your script.
5) End With A Call-To-Action
Lastly, placing a compelling call-to-action (CTA) at the end of your crowdfunding campaign story is a way to turn your audience's attention into powerful support for your project. "There are so many ways for supporters to help your project become a success besides donating," says Jordan Sprinks, a storyteller at PaperFellows and BoomEssays. "Encouraging your patrons to share your crowdfunder on social media or sign up for email notifications will dramatically expand the reach of your project."
Finish up with a clear CTA that tells interested backers exactly what to do next. Crowd-surfing on this support will take you far.
Wrapping Up
No matter how good your crowdfunding idea is, you have to tell the right story to connect with backers. These five tips will let you create a compelling narrative around your project, ensuring patrons are keen to commit to your crowdfunding campaign.