Best Practices: How to Earn Money as a Kickbooster Affiliate
You've signed up as a Kickbooster affiliate, received your unique affiliate code, and you're ready to start earning money.
Here's some best practices on how you can start earning money as a Kickbooster affiliate.
Find a Campaign You Can Get Behind
First things first, you need to find a campaign you are interested in backing. Head to the Kickbooster Marketplace and start discovering a wide variety of amazing campaigns. 
You can sort the campaigns by 'Newest Arrivals', 'Our Latest Picks', 'Most Funded', 'Ending Soon', and highest to lowest commission.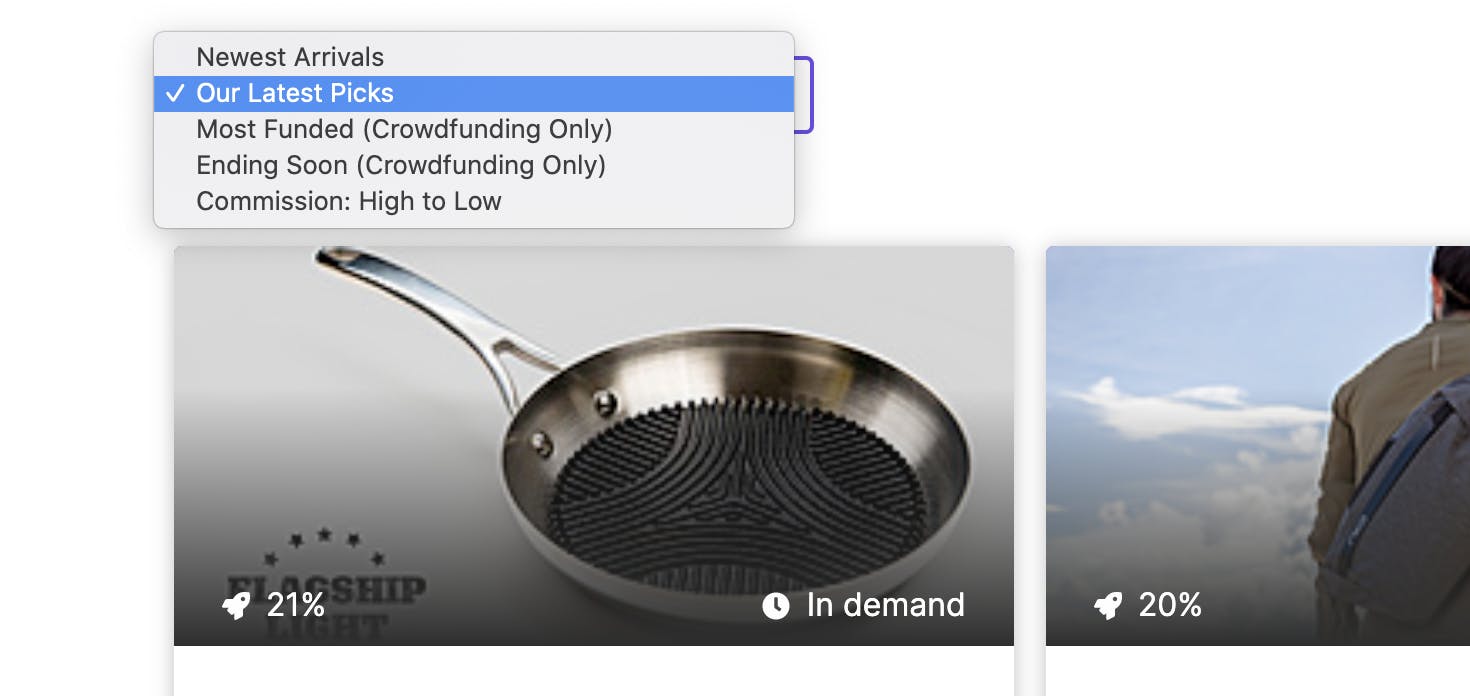 You can also browse exclusively crowdfunding campaigns or ecommerce stores by clicking the button on the left hand side. Or sort by categories you are most interested in by selecting from the options displayed below.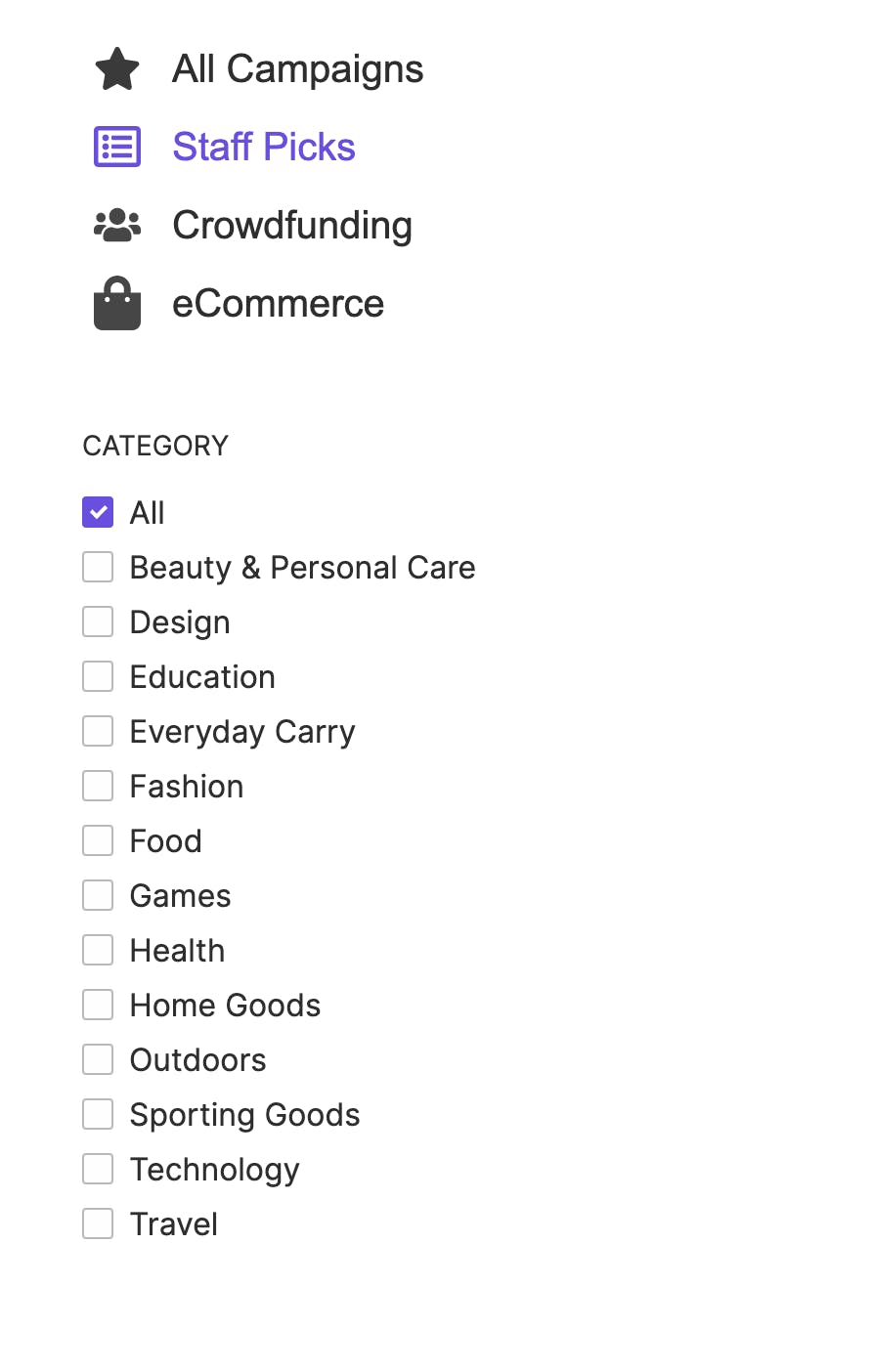 Every campaign will display the commission rate on the left bottom corner of the image as well as the number of days left in the crowdfunding campaign.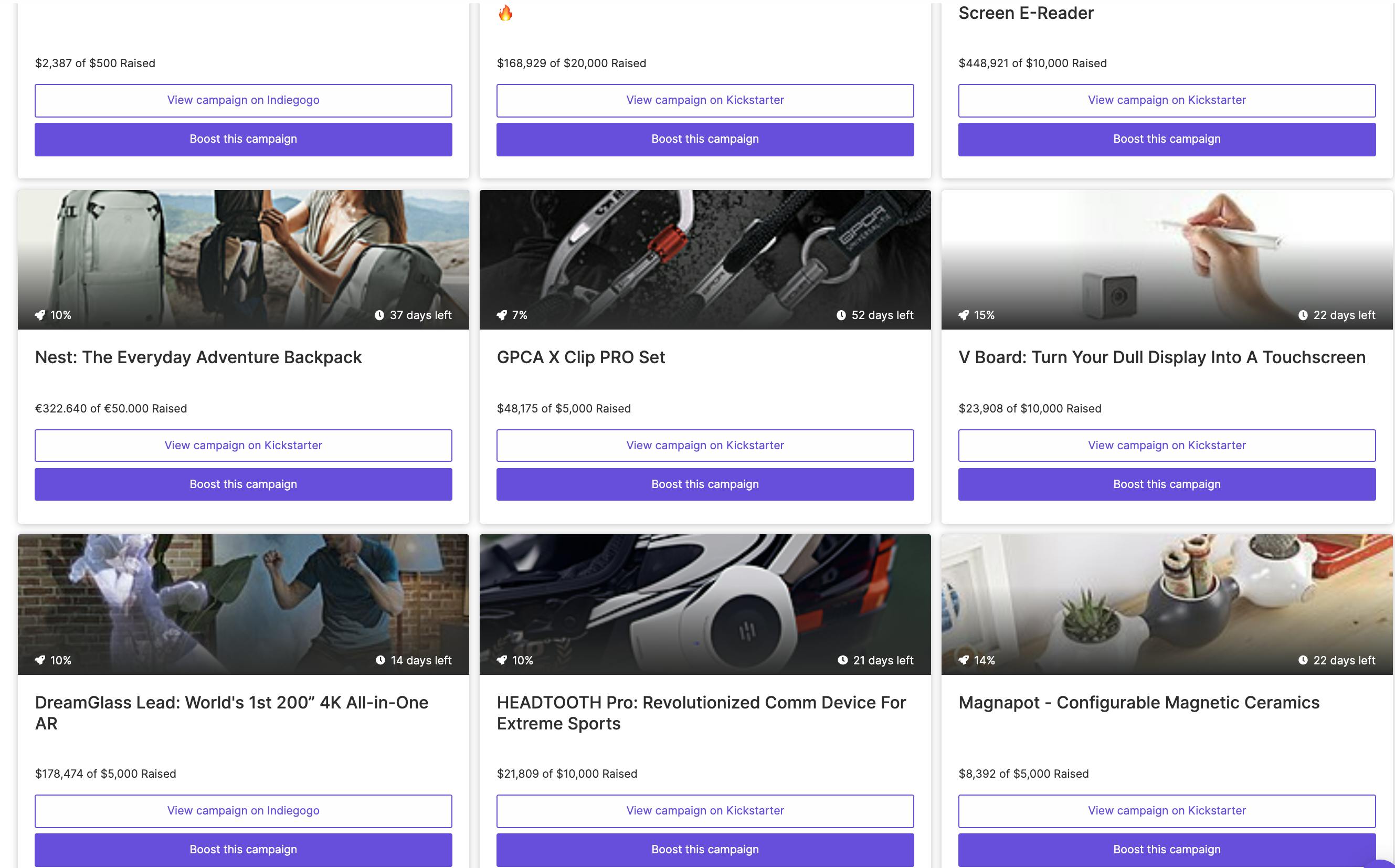 Once you find a campaign that suits your interest it's time to start boosting! Click on "Boost This Campaign" and get your unique link.
Now it's time to start spreading the word and making some money.
What To Include In Your Content
Before you start sharing your content, it's important to include some vital information surrounding the campaign. 
What To Include:
Important details about the product like its features and unique value prop – why should people pledge to this campaign instead of going to the store and purchasing something similar elsewhere? In order for you to make money through your links, you have to show why people need this product. 
High-quality visuals so that people can get a clear idea of what the product is and what it does. This can include images, GIFS and video. 
Campaign details such as the campaign end date and the different reward levels. 
Where To Find It: 
View the media kit on the campaigns booster page to access graphics, video, and a press release with important information. 
Visit the campaign page for additional information. A good campaign page will include everything you need to successfully promote it. 
How to Share
There are plenty of ways to share your unique link code, but these are a few that work well with our existing boosters. 
Website/Blog: If you have a website or blog, posting about a campaign is a great way to spread the word. Use information from the media kit and campaign page to summarize the campaign and encourage your readers to use your link to pledge. The website Bless This Stuff covers products that "have them drooling." They often select crowdfunding campaigns through the Kickbooster Marketplace that catch their attention, write about it on their website and use their unique link code multiple times throughout to lead readers back to the campaign page to make a pledge. You can check out the recent piece they did about the Nest Brush here. 
Videos: Video is an effective way to reach a broad audience. According to YouTube, people watch over a billion hours of Youtube content every single day! If you're not creating video, you're potentially missing out on a huge group of people. YouTube is a great platform because it lets you share links right in the video description so the conversion rate is higher than other forms of social sharing. An example of a Kickbooster affiliate who is killing the video game right now is HOBOTECH who has reviewed and boosted numerous Bluetti campaigns. 
If you can get your hands on the physical product early on, your video can include content like a product unboxing and review, a product demo, and shots of you interacting with the product. 
Social Media: If you are active on social media, this can be a great way to share your unique link code to your friends, family, and followers. Remember that video you created for Youtube? Try repurposing it for social media. If you wrote a blog post or article, share it to your social accounts. If you have the physical product, share high-quality lifestyle images of you interacting with it. Remember, different social platforms have different posting guidelines, for example, you can't post links in your descriptions on Instagram. Be sure to familiarize yourself with the best practices for posting on each platform to ensure peak optimization. 
The most important thing when it comes to sharing the campaign you're boosting is authenticity. Find the platform you're most comfortable on and with the highest engagement rate and start there. 
Track Your Results
It's important to see what's working and what's not, which is why Kickbooster has a comprehensive dashboard where you can track the results of your boosting efforts. 
When you bring in your first referral, your main Dashboard will become available and give you a snapshot of your overall performance.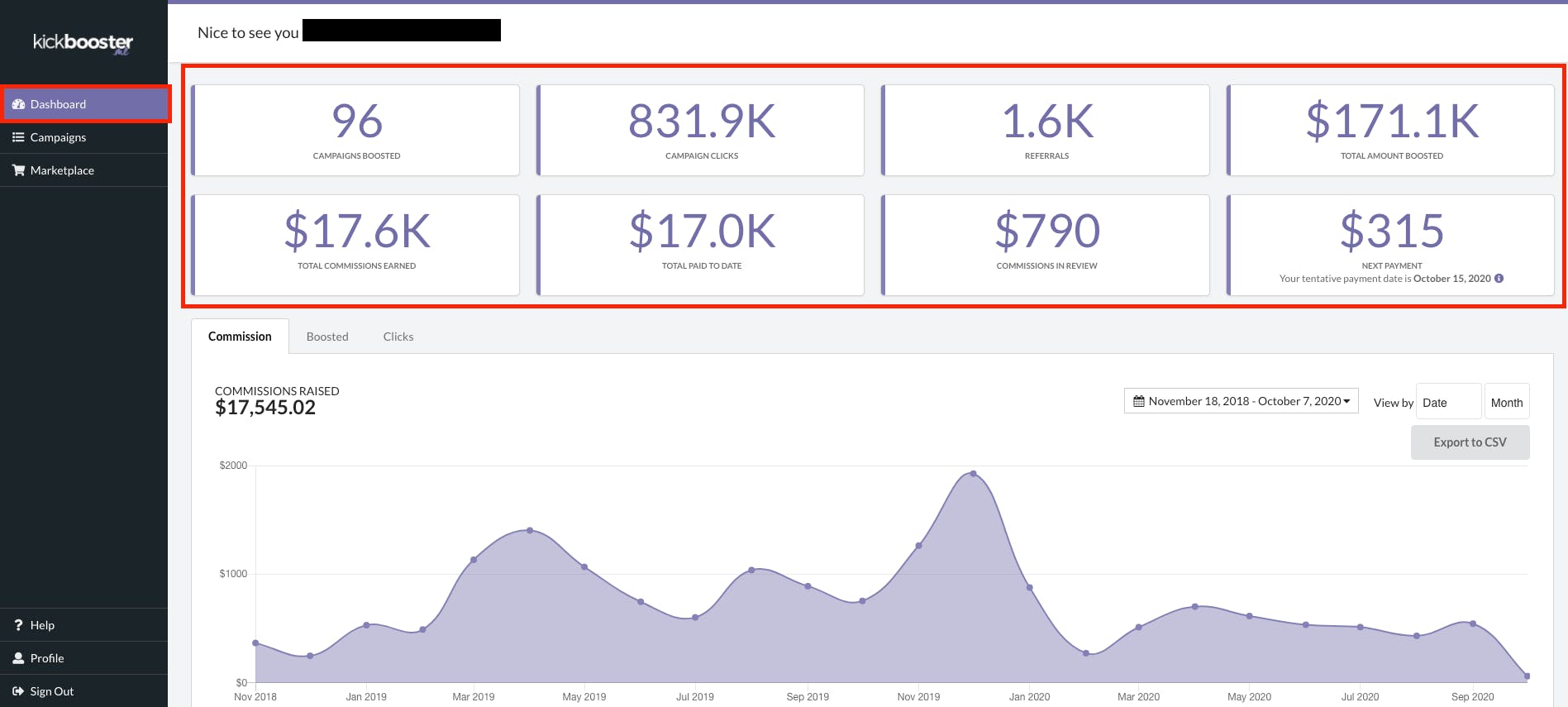 It is here you will find, 
Campaigns Boosted is the total number of campaigns you have participated in (closed and live campaigns).
Campaign Clicks is the total number of times your referral links have been clicked on.
Referrals is the total number of referrals you brought in.
Total Amount Boosted is the total dollar amount of your referrals.
Total Commissions Earned is exactly that, the total commissions you have earned.
Total Paid to Date is the total commission amount that you have received.
Commissions in Review is the commissions that have generated, but are still in a review period. Click here to learn more about commissions in review.
Next Payment is the commission amount that you can expect to receive on the payout date listed.
For more information on how to successfully navigate your Kickbooster Dashboard and to learn about all the awesome features to help you track your results, check out this help article. 
Becoming a Kickbooster affiliate is an exciting opportunity with endless possibilities. Remember, it may take a few campaigns to see your true earning potential but once you figure out what works best for you and your audience and with the help of the best practices covered above, you will be earning those commissions in no time.