After Successfully Crowdfunding a Product, How Do You Nail the Online Sales?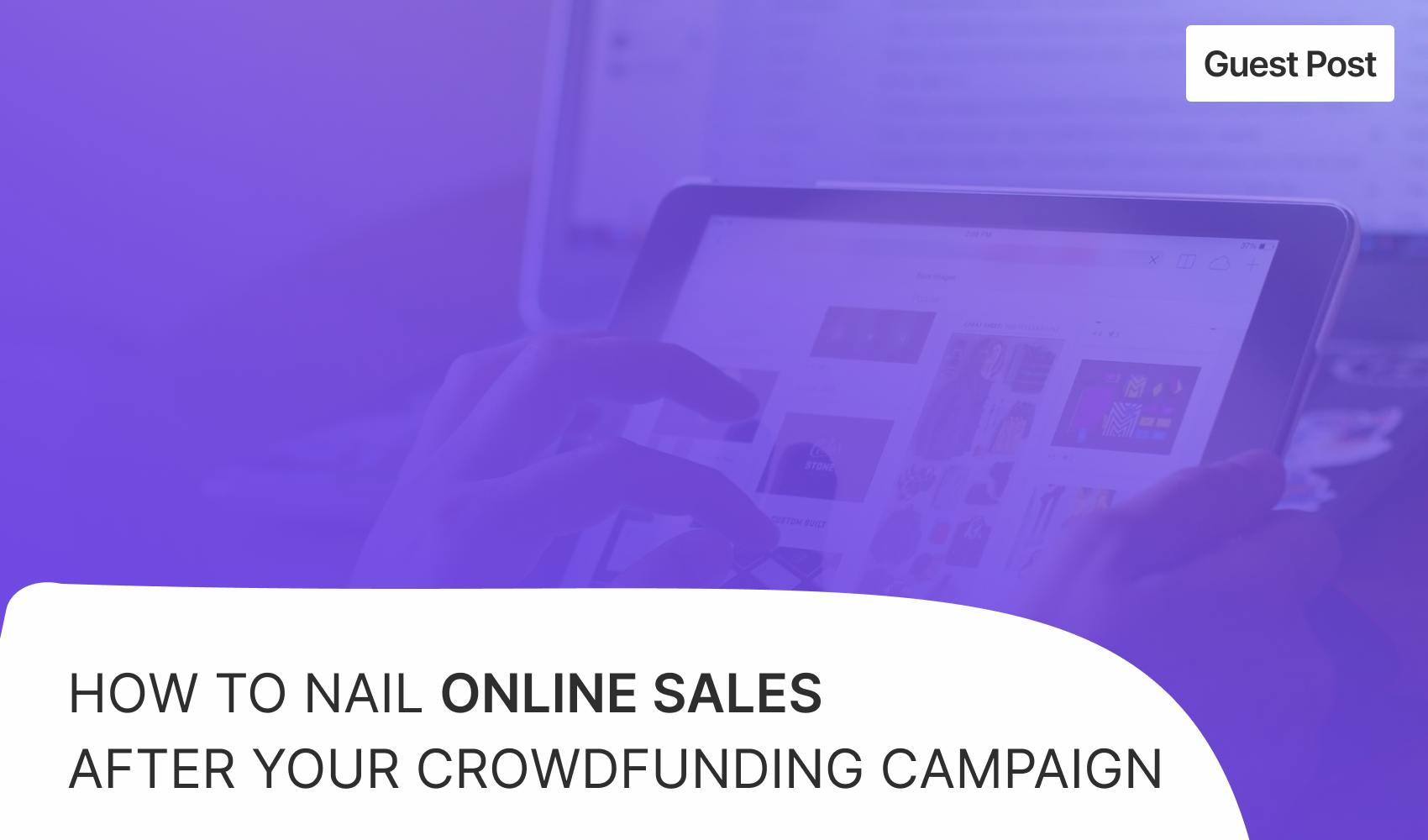 If you have a big idea but just can't find the funding to pursue it through traditional means, then crowdfunding is absolutely perfect for you. It allows you to go directly to your potential buyers, explaining to them what you're planning to achieve and letting them decide if they want to place some small measures of trust in you.
And since the average backer only advances a fairly small amount that they can usually afford to lose, they can frame it as a worthwhile gamble. If you happen to do exactly what you're aiming to do and deliver a fantastic product, they'll receive an excellent return on their investment. If they don't, it won't be a big problem. They can just move on.
But maybe you already know about the pros of crowdfunding. Perhaps you've already launched your crowdfunding campaign and seen some promising results (if you've properly prepared, success can happen overnight). It's a great position to be in — but it's just the start, because the next step after crowdfunding a product is to move into a typical online retail arrangement. No more talking about your hypothetical product to a niche audience: instead, you're concentrating on selling a completed product to a large audience.
This step can be tricky, which is why this post is going to focus on some core tips for parlaying a successful crowdfunding campaign into a similarly-successful eCommerce store. Let's begin.
Ensure that your online store is suitably optimized
When you move from your crowdfunding page to your external store, you're no longer subject to the restrictions of the crowdfunding site — something that's both good and bad. It's good because it frees you up to take whatever design approach suits you, but it's bad because it means you can no longer rely on that site's hosting and design fundamentals. In short, you can make a store that's far better, but you can also make one that's far worse.
You need to ensure that you manage the former. This starts with securing all the basics: good hosting, a responsive framework, suitable visuals, and finely-honed on-site copy. The quality of your copy in particular requires a lot of polish, because the product description (or descriptions) you created for your crowdfunding campaign will most likely prove unsuitable.
Get some inspiration by visiting your preferred eCommerce sites and reminding yourself of how they present their products. What wording do they use? How do they demonstrate the benefits? How do they earn enough trust from visitors to make regular sales, keeping in mind that this is harder in some ways than picking up speculative support from a bored crowdfunding regular? 
You should also remember that you'll need to keep working on your store indefinitely (Optinmonster has some great optimization tips). It will never be perfect, and it doesn't have a fixed expiry point like your crowdfunding page. As industry standards shift and customer interest waxes and wanes, the only way you'll achieve enduring success is if you consistently adapt.
Make good use of referrals from happy backers
Before you move fully into conventional eCommerce, you should have met all your crowdfunding obligations and delivered the product you promised to your early backers. (If you haven't, then you're approaching things in a very misguided way.) If those backers aren't happy with the results, then launching a full eCommerce venture isn't the best idea: pay close attention to the feedback, make adjustments, and make good on your promises before going any further. 
That aside, let's say that you've made certain that your early backers are indeed happy with everything you've done. They've received their products, and they're absolutely satisfied — so you need to take advantage of that achievement by bringing their comments to bear as vital social proof. Showing potential customers that you have a record of trustworthiness will leave them far more likely to give you a chance.
This is especially true given how many horror stories there are about companies that raised a lot of money through crowdfunding but never followed through on their promises. Given that people are likely to hear about your history with crowdfunding, they'll want to know how it all worked out — and a lack of information may incline them to think that you disappointed your backers. Look at tech startup brand Hapbee for a good example of how to get this right: after it validated its product concept via Indiegogo, it launched PR to highlight the strength of its user reviews.
You can even take this process to the next level by directly incentivizing proactive referrals through the Kickbooster Referral Marketing program. Since they're already sold on your product, satisfied backers will surely talk positively about it when relevant topics come up, but they're unlikely to push it very strongly — unless they can financially benefit from it, that is. Using the aforementioned program, they can earn commission on any sales that result from their referrals, pushing them to be significantly more active in their promotion.
Focus entirely on product and service quality
It's one thing to deliver a good product to a modest selection of backers, but another entirely to do the same to a much broader audience through an eCommerce site. You don't have anywhere near the kind of leeway that would allow you to keep pushing back your deadlines — and while your backers might well accept a product that doesn't exactly match your original description, you can't carry that flexibility over to mass production.
Instead of trying to expand your business as quickly as possible, concentrate on making the final version of your product as slick as possible. Optimize the packaging as well as the general presentation. Allow no room for the perception that you cut corners along the way. Even if you manage this, though, you mustn't think the product alone can carry you ahead.
You also need to provide an excellent service. That means succinctly answering shopper questions, shipping quickly with trackable packages, acting promptly to resolve any issues, and engaging with your current or prospective customers through social media. Your responsibilities have grown beyond working on your product and providing occasional campaign updates, and it's imperative that you demonstrate your readiness to accommodate that.
Moving from operating in hypotheticals with a lot of flexibility to mass-producing a product for online retail is a tough transition, but not that tough if you're prepared for it. The core tips we've looked at here will help you navigate the change.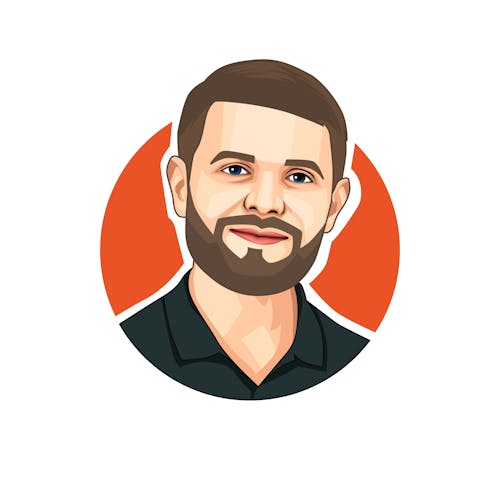 Rodney Laws is an eCommerce expert with over a decade of experience in building online businesses. Check out his reviews on EcommercePlatforms.io and you'll find practical tips that you can use to build the best online store for your business. Connect with him on Twitter @EcomPlatformsio.