How Affiliate Marketing Helped this Kickstarter Campaign Get Funded in 12 Hours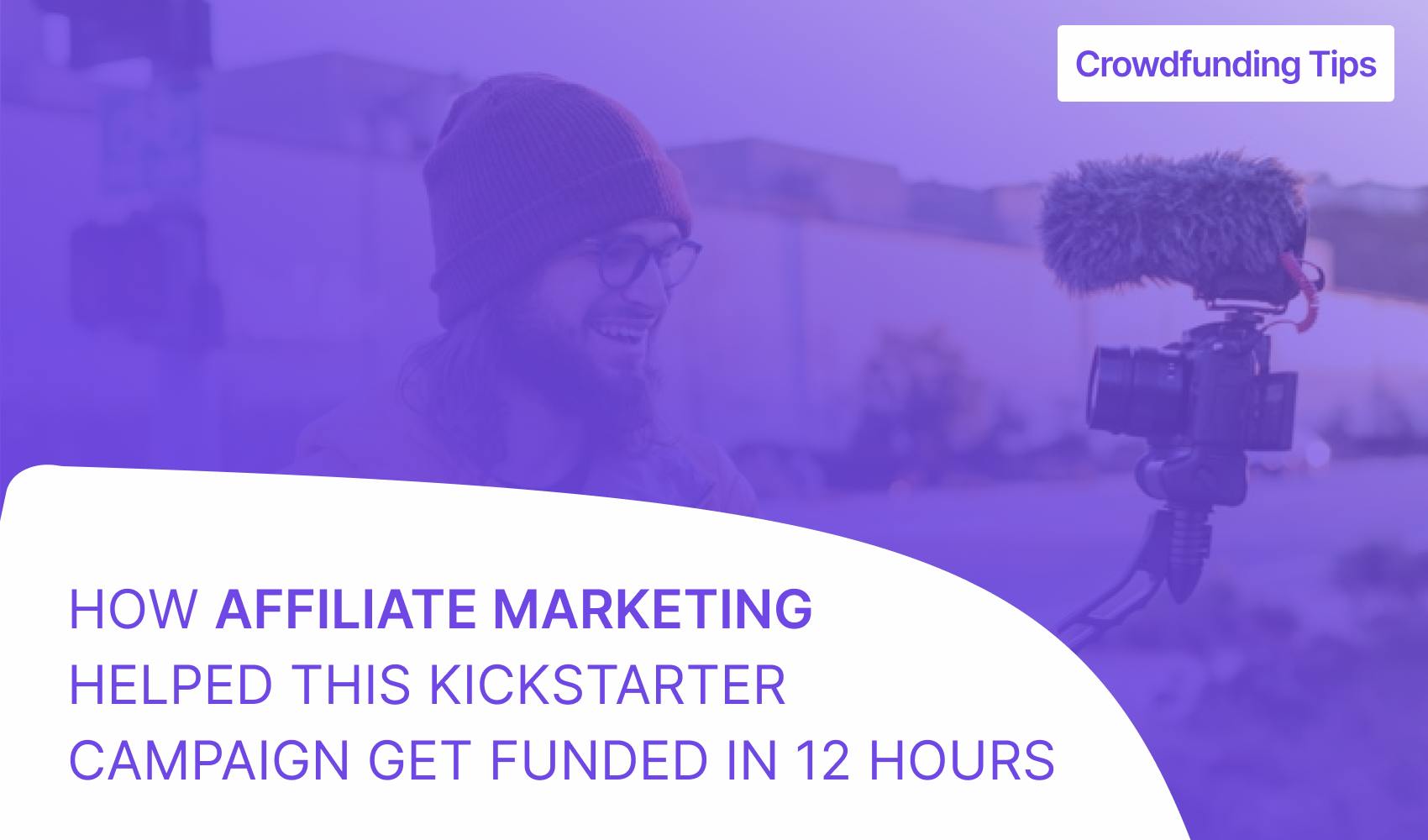 SwitchPod, the first tripod made specifically for vlogging, ran a tremendously successful Kickstarter campaign raising $415,748 of their initial $100,000 goal. The campaign ran for a total of 60 days in early 2019, and hit the funding goal within the first 12 hours. 
SwitchPod is co-founded by Pat Flynn and Caleb Wojcik. Pat, a decorated entrepreneur, author, digital marketer, and the owner of Smart Passive Income, was no stranger to crowdfunding prior to the SwitchPod campaign. In the summer of 2018, he ran a successful 30-day Kickstarter campaign for his book, Let Go, which raised $77,451 of the $30,000 goal. Caleb, a film maker from San Diego who runs his own video production company, Caleb Wojcik Films, was new to the crowdfunding space. Pat had been a video client of Caleb's for over 5 years before they discussed the idea together at a conference, and decided to move forward with the project.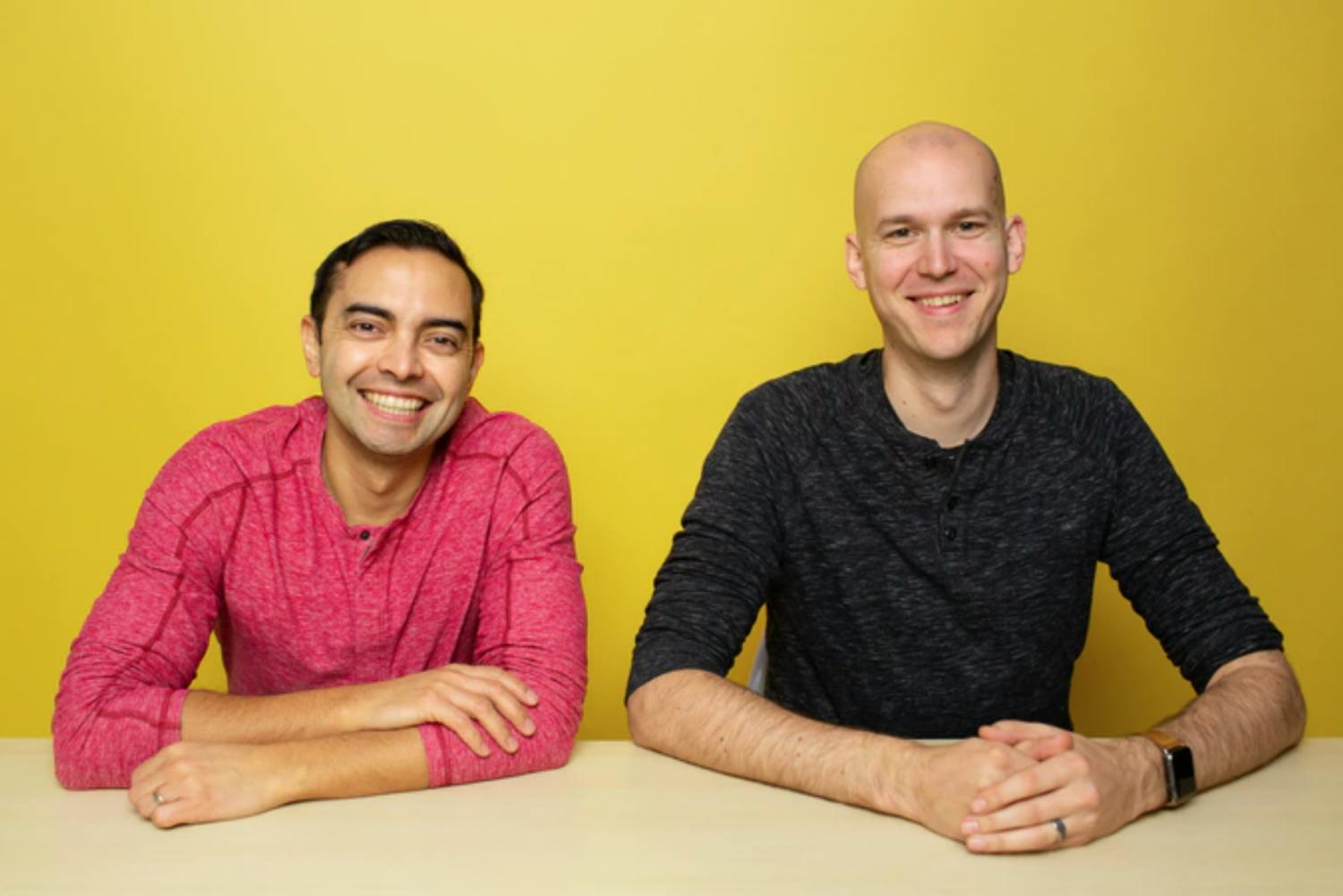 SwitchPod Founders Pat Flynn (left) and Caleb Wojcik (right).
Image taken from the SwitchPod Kickstarter campaign page.
We had the opportunity to chat with Caleb to learn more about his and Pat's strategy for SwitchPod's Kickstarter campaign, and the tools they used during their campaign that made it a success.
Getting started
The SwitchPod team wanted to have the product at a point where the design was finalized, they had a clear manufacturing plan, and were almost ready to go before they launched their Kickstarter campaign. The pair invested nearly $30K of their own money to hire Engineers and Designers to help develop the product, and cover the costs associated with creating prototypes. 
With Pat's prior Kickstarter experience, the team had an idea of what they could expect, and what they needed to do to get the campaign ready for launch. Caleb also consulted friends Tom and Dan of Studio Neat, a product design company that has launched 10+ Kickstarter campaigns, for their advice and recommendations on running a successful crowdfunding campaign. 
Set for success
The SwitchPod team understood the value of beautiful visuals, a clear message, and a strong network, so made sure these items were rock solid before launching their campaign.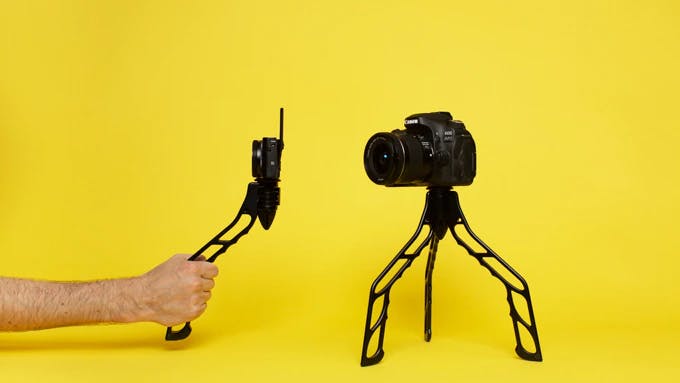 Image taken from the SwitchPod Kickstarter campaign page.
Keeping it simple
Caleb used his creative production skills to create high-quality imagery and video to explain the product quickly and easily. The team wanted to make every aspect of the product simple, so that someone could pick it up and just get it.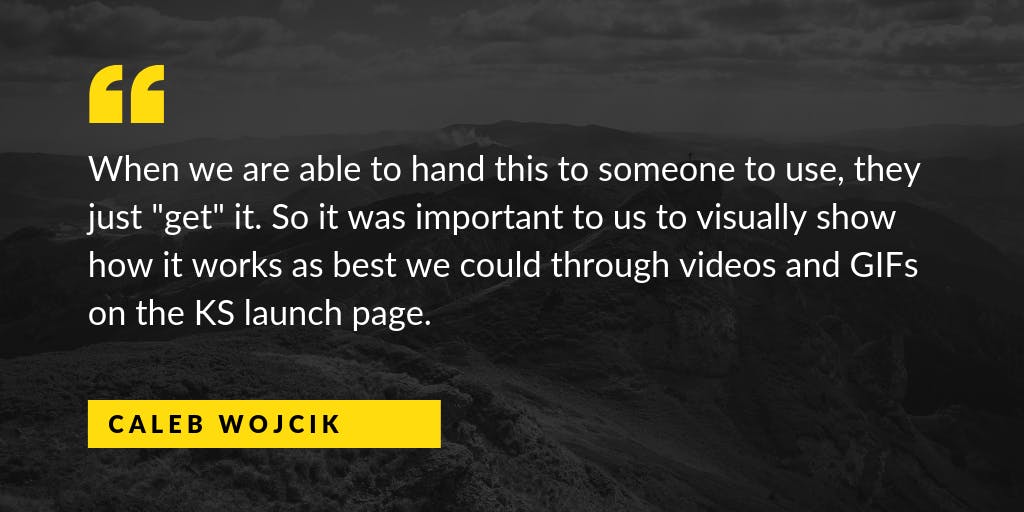 Quote taken from comment on Product Hunt.
Build an army of advocates 
The SwitchPod team actively sought opportunities to communicate and connect with creators and influencers in the videography and vlogging space to tell them about the product, get them to try it out, and have them share SwitchPod with their respective audiences. In addition, the team set up a pre-launch page to collect the email addresses of prospective customers so they could let them know when the campaign went live. Pat and Caleb also had their own contacts and collectively pulled together a list of nearly 2,000 prospective backers.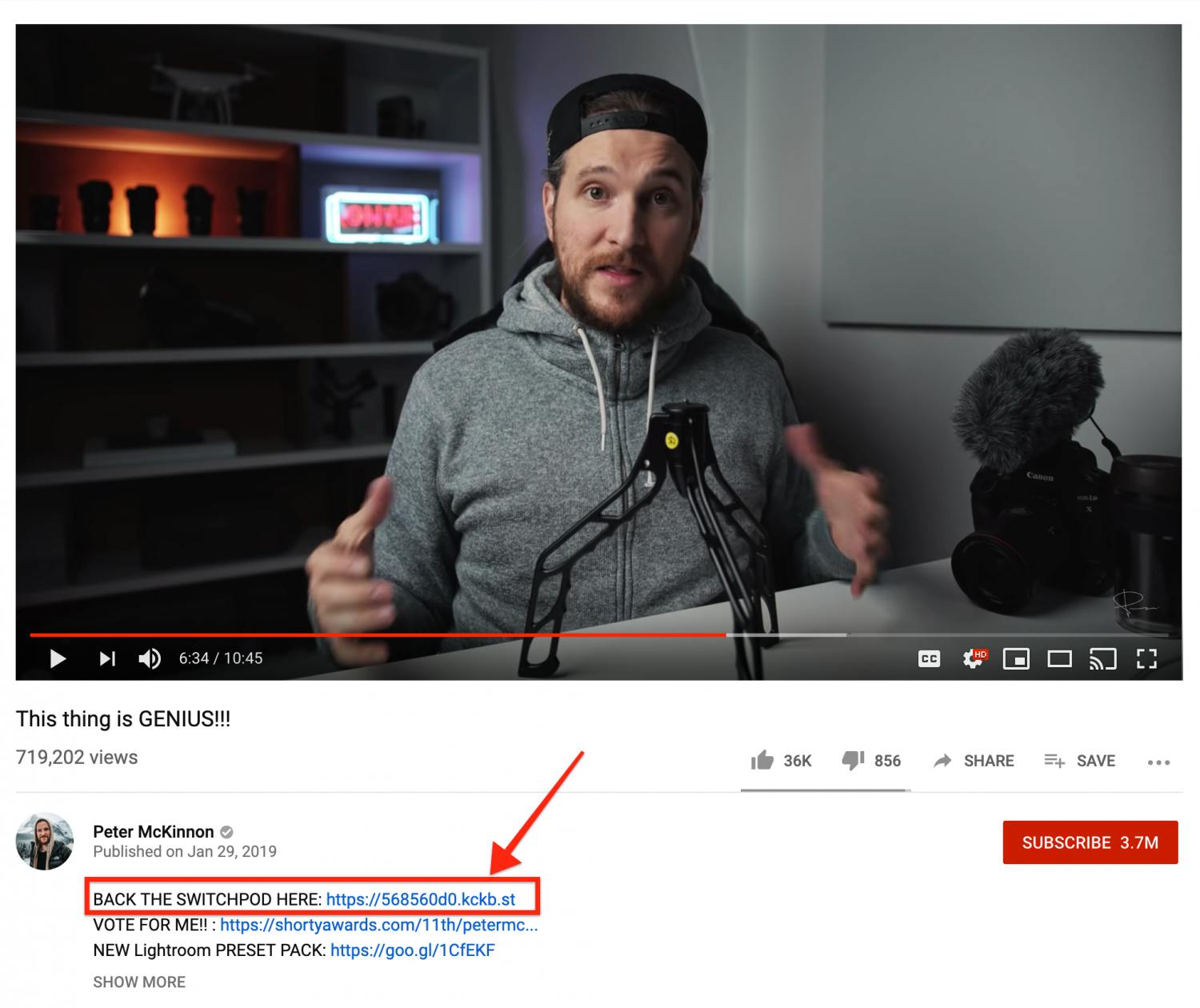 Influencer Peter McKinnon shared a review of the SwitchPod on his YouTube channel the day it launched on Kickstarter. In the caption, he provided a direct link to the campaign page using a Kickbooster custom tracking link. Any pledges made through that link were attributed to Peter as a successful referral.
Launch
When SwitchPod went live on Kickstarter, the project was fully funded within the first 12 hours.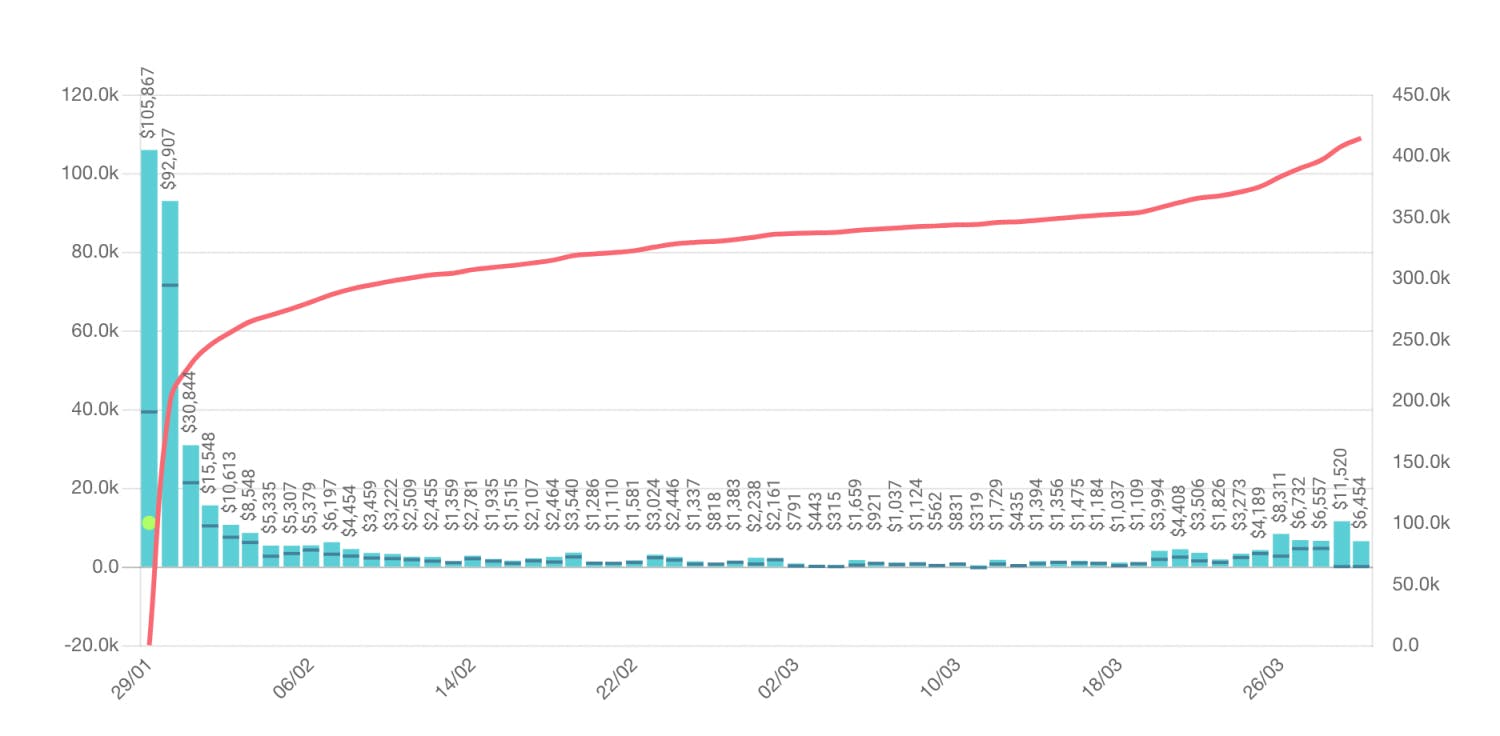 Amount raised each day throughout the duration of the campaign.
Graph taken from Bigger Cake Chrome Plugin.
The team used a variety of marketing tools to supplement and support their email list. In the time leading up to the campaign as well as during it, the team worked with a Public Relations company to craft a press release, but didn't see much return. They also tried running paid advertisements on Facebook and Instagram, but found it to be quite expensive, relative to the results they were seeing. 
SwitchPod's influencer reach was by far their most effective marketing effort. The team used Kickbooster to create a referral marketing program and manage their network of influencers, affiliates, friends and family, and fans. 
The results of SwitchPod's referral marketing campaign can be found here. 
Give them something to talk about, and make it worth their while 
Over ¼ of SwitchPod's total funds raised came through Kickbooster ($115,959). The team offered varying commission rates for their different types of Boosters. The first tier of Boosters received the highest commission rate and was reserved for influencers in the videography and vlogging space. The second tier received the second highest rate, and was intended for friends and family members that wanted to help support the project. The third and final tier was open to anyone who loved the product and wanted to help spread the word about the campaign.
Testimonial about Kickbooster from Caleb Wojcik.
Prior to launch, Caleb made a list of all the PR sites and influencer networks he was hoping to get SwitchPod featured on. At first, he didn't offer a commission to the PR outlets he approached, and still saw some success in getting coverage. Inviting specific influencers and media outlets to participate in SwitchPod's Kickbooster referral program provided the incentive others needed to get on board. Kickbooster also helped facilitate media connections for SwitchPod, introducing the team to some of Kickbooster's top Boosters, like Gizmodo Media Group.
One of the biggest concerns that Caleb had about using Kickbooster was that he would get stuck paying commissions on failed pledges. Fortunately, Kickbooster has a referral review process to ensure all pledges are successful before issuing commission payouts. Using Kickbooster as a means of marketing your campaign is also virtually risk-free. Campaigns using "all or nothing" funding methods do not have to pay out commissions if the campaign does not reach its funding goal. A campaign's affiliates only get paid when and if the campaign creator gets paid. 
Advice from Caleb
Ask for help
We asked Caleb what he would do differently next time, or what he would tell someone else getting ready to launch a campaign. He said his best advice would be to ask for help. Talk to those who have done it before, or have experience working with successful campaigns. People will surprise you with their willingness to help, but you have to be willing to ask for it. 

Timing is everything
Another point Caleb brought up was timing. He emphasized the importance of choosing the right time to launch a crowdfunding campaign, both in terms of periodic timing (month, day, hour, etc.) and market readiness, as well as the right point of maturity in your project's development timeline. Caleb admitted that they probably could have launched SwitchPod's campaign sooner, but was glad they ended up waiting to have a more final version of their product before going live. Waiting a bit longer also gave the team the chance to get influencers on board and prospects excited about the project's campaign.
Check out this post on the best time to launch your campaign.
Key takeaways
Having a network of industry influencers and media partners drove the success of SwitchPod's crowdfunding campaign. Their network was by far their most valuable asset and brought them trusted, validated referrals that converted into actual business. 
Running a referral program is one of the most cost-effective ways to promote your crowdfunding campaign. The pay-per-result model means commissions are only paid out when a referral leads to a validated pledge. This differs greatly from most other advertising methods, where you often have to commit to a set cost upfront, with no guarantee that you'll see a return on your investment. Some tools offer a commission-based pricing model as well, but take a cut of the total amount pledged— not only the pledges that are a direct result of that tool.
In addition to this, referral marketing also gives you access to networks that you otherwise would not be able to reach. With referral marketing, your backers and supporters become your marketers, and help you drive pledges by sharing your project with their audiences.
Other takeaways from Caleb's experience with SwitchPod's Kickstarter campaign include:
Know the right people – Build relationships with influencers and networks that believe in your product as much as you do.
Timing is everything – Give yourself time to test your product with your ideal customer, get feedback, build your email list, etc. before you go live.
Keep it simple – Your project and all of your visual and written information should be clear, concise, and easy to understand. 
Learn more about Kickbooster's referral marketing tool here.