Why Referral Marketing Needs To Be Part Of Every Ecommerce Store's Promotional Strategy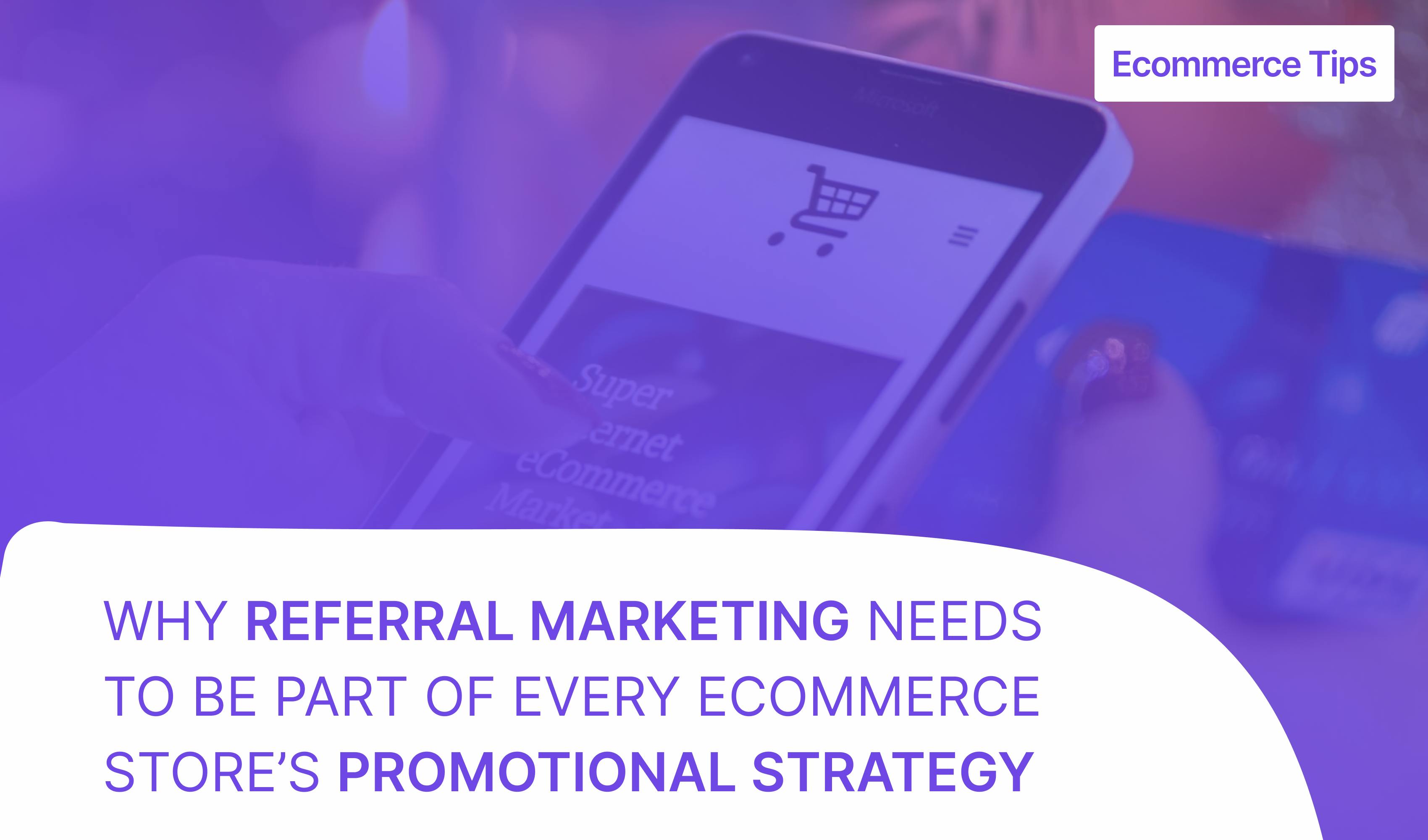 Referral marketing is a sales and marketing strategy where brands engage advocates to help promote their products and services in exchange for a reward. An advocate is anyone who has the power to affect purchasing decisions. When it comes to your referral marketing program, an advocate could be a customer that recommends your product to their family and friends, or it could be a content creator that reviews products on YouTube for a living. 
Referral marketing is one of the most cost-effective ways to promote your business, and will also bring some of the highest conversion rates. People that hear about your store through a referral are more likely to turn into paying customers, in fact according to Semrush, word-of-mouth is directly responsible for 90% of all purchases. 
Incentivizing others to help you spread the word about your ecommerce store will enable you to access a much broader network than you would have otherwise. 
Traditional advertising is becoming a thing of the past and more brands are catching on to the benefits of referral marketing. Here's why it needs to be a part of any store's promotional strategy: 
Better ROI
Referral marketing has a higher ROI than other traditional forms of marketing. Businesses that use influencer marketing for publicity earn $18 for every dollar invested (Influencer Marketing Hub, 2018). Studies have also shown that customers who have been referred cost less to acquire, spend more, and stay longer. A 2016 survey by Nielson's Harris Poll found that 82% of consumers seek recommendations from friends and family when considering a purchase, and 67% say they're more likely to make a purchase when a friend and family member shares it online. 
The proof is in the numbers–referral marketing leads to a higher return on investment, plain and simple. 
Encourage More User-Generated Content
Referral marketing is an efficient and cost-effective way to encourage more user-generated content. User-generated content can be in the form of videos, digital photos, and other types of media that is shared on online platforms and made available to other potential customers. 
Referral marketing requires content creators and customers to share product pictures and videos online, so not only are your own promotional images out there but you now have an army of advocates also sharing out content and it didn't cost you a dime. You can also reuse their content (with their permission) on your own platforms. 
According to Neil Patel, nine out of ten online customers trust organic, user generated content more than they trust traditional advertising. Furthermore, 76% of customers say they trust content shared by "average" people more than content from the brand itself. 
Turn Customers Into Promoters
Similar to the previous point, referral marketing is a great way to turn your customers into promoters for your brand. They already love your product, why not enlist them to spread the word to others? A great way to do this is by enlisting the help of a referral marketing tool. Platforms such as Kickbooster make it easy for ecommerce stores to set up a post-purchase popup that allows you to automatically invite your customers to participate in your referral program. The popup will appear after your customer completes their order on your Shopify store. This is the ideal time to sign users up for your referral program because they're already excited about their purchase and likely interested in earning a store credit or commission to go toward their next purchase. Think of a post-purchase pop-up feature as a "set it and forget it" aspect of your ecommerce store.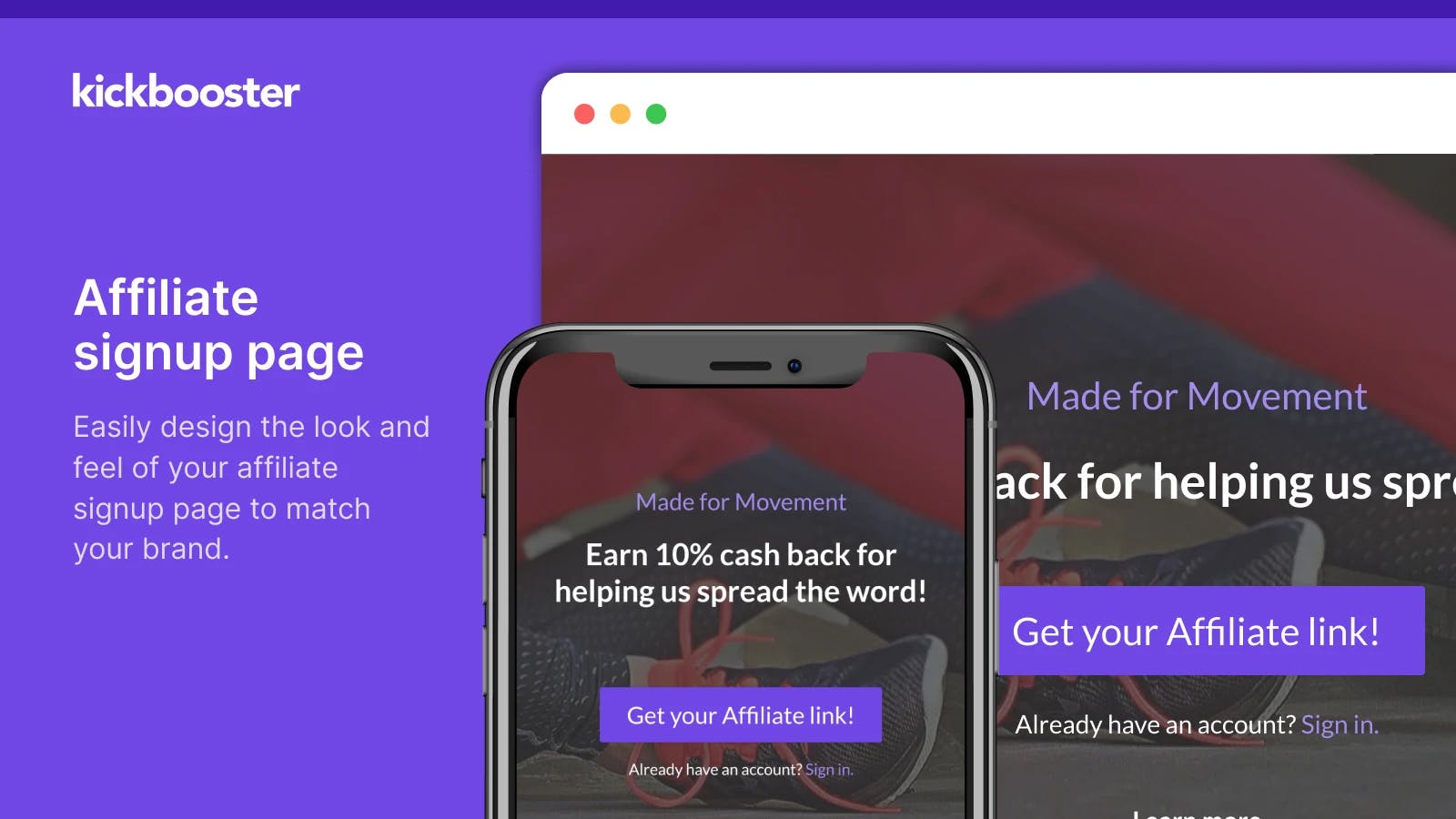 Empower Your Customers To Sell For You
Referral marketing empowers your customers to sell for you and an effective way to do this is by providing them with custom coupon codes for them to share with their followers. Your customers can offer their network a discount to your store and collect commissions on sales. By using referral marketing platforms such as Kickbooster, you can customize your coupon code prefix to something specific like the name of your store or the promotion name and your affiliates can customize the second half with their name. You can enable your affiliates to offer a percentage or fixed amount or free shipping and in exchange they will collect commissions on all referred sales.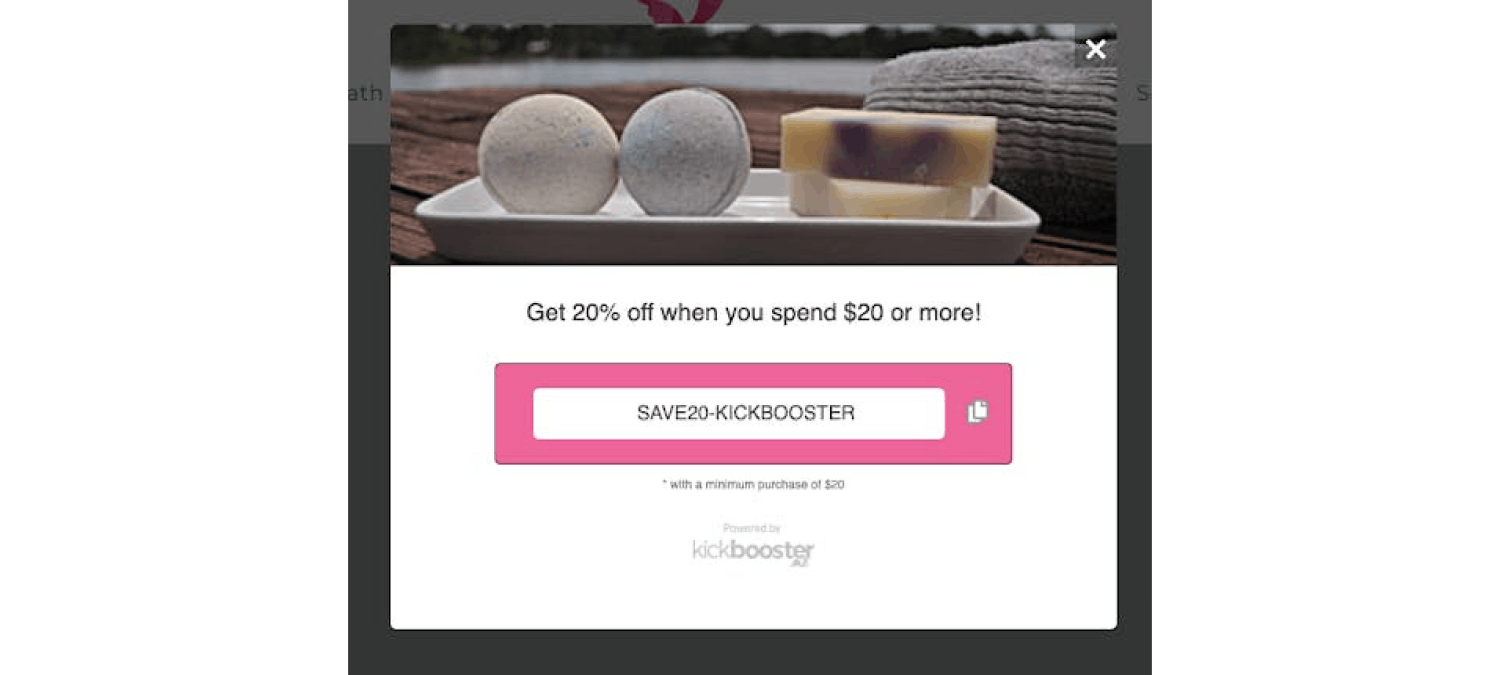 Foster Loyalty
Referral marketing allows you to effectively build an army of advocates around your ecommerce store by turning your satisfied customers into brand cheerleaders. Incorporating affiliate marketing into your marketing strategy doesn't just benefit your revenue, it will also allow you to build stronger relationships with your customers. 
Loyal customers are extremely valuable to any business, you've heard it time and time again, it's more expensive to acquire a new customer than retain an existing one. A loyal customer will provide free advertising to their personal network, promoting your brand, expanding your audience reach and helping solidify your brand reputation. 
Referral marketing has countless benefits and with the right plan in place and products supporting your strategy, you're sure to reap those benefits. 
Learn more about how to unlock the performance-based marketing strategy that will take your ecommerce sales to new heights and sign up for Kickbooster's ecommerce referral marketing tool here.