Where To Find Backers For Your Campaign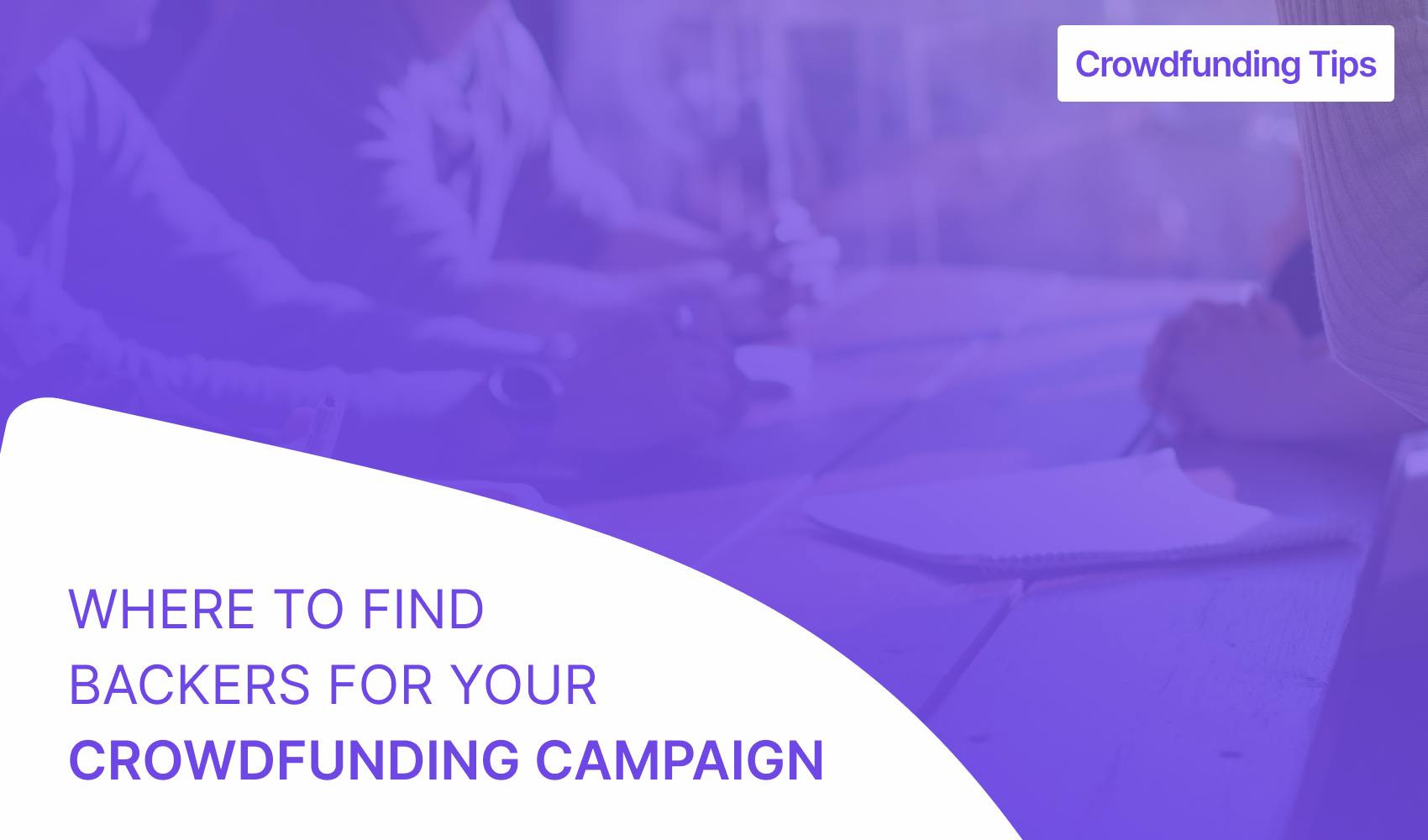 It's finally time! You've taken your idea from a concept to reality and you're ready to put your product up for crowdfunding.
One important aspect that many creators forget about prior to launch is attracting backers. You may ask, "why would I need to find backers before my project is even live?". Building a community prior to launch is crucial to a successful crowdfunding campaign. An amazing product on its own likely won't get enough traction without a community of passionate backers. Your community are the ones who will back you and bring your project to life. 
Here is how to build your community ahead of launch: 
Social Media Ads
Social media ads are an effective way to get the word out about your upcoming crowdfunding campaign. The great thing about social ads is that they are relatively inexpensive for the number of leads they bring in. Utilize the social platform that your target market uses. Your ads should direct your audience to a landing page where the main call to action is leaving their email so they can be contacted with updates, it is also at this point where you can roll out your reservation funnel. In short, a reservation funnel is when people can leave a monetary deposit to reserve your product at the best discount when it's launched. This is an effective way to identify purchase intent and optimize Facebook ads. 
Target Similar Campaign Backers
Attract backers to your crowdfunding campaign by targeting people who supported similar campaigns in the past. An effective way to do this is by utilizing the Community Tab on Kickstarter. The Community Tab will allow you to see the top cities and countries backers are coming from, the number of new backers that never backed a Kickstarter project before, and the number of returning backers who have backed at least one campaign previously. Knowing where your potential backers are from will allow you to target your ads and tailor your messaging appropriately.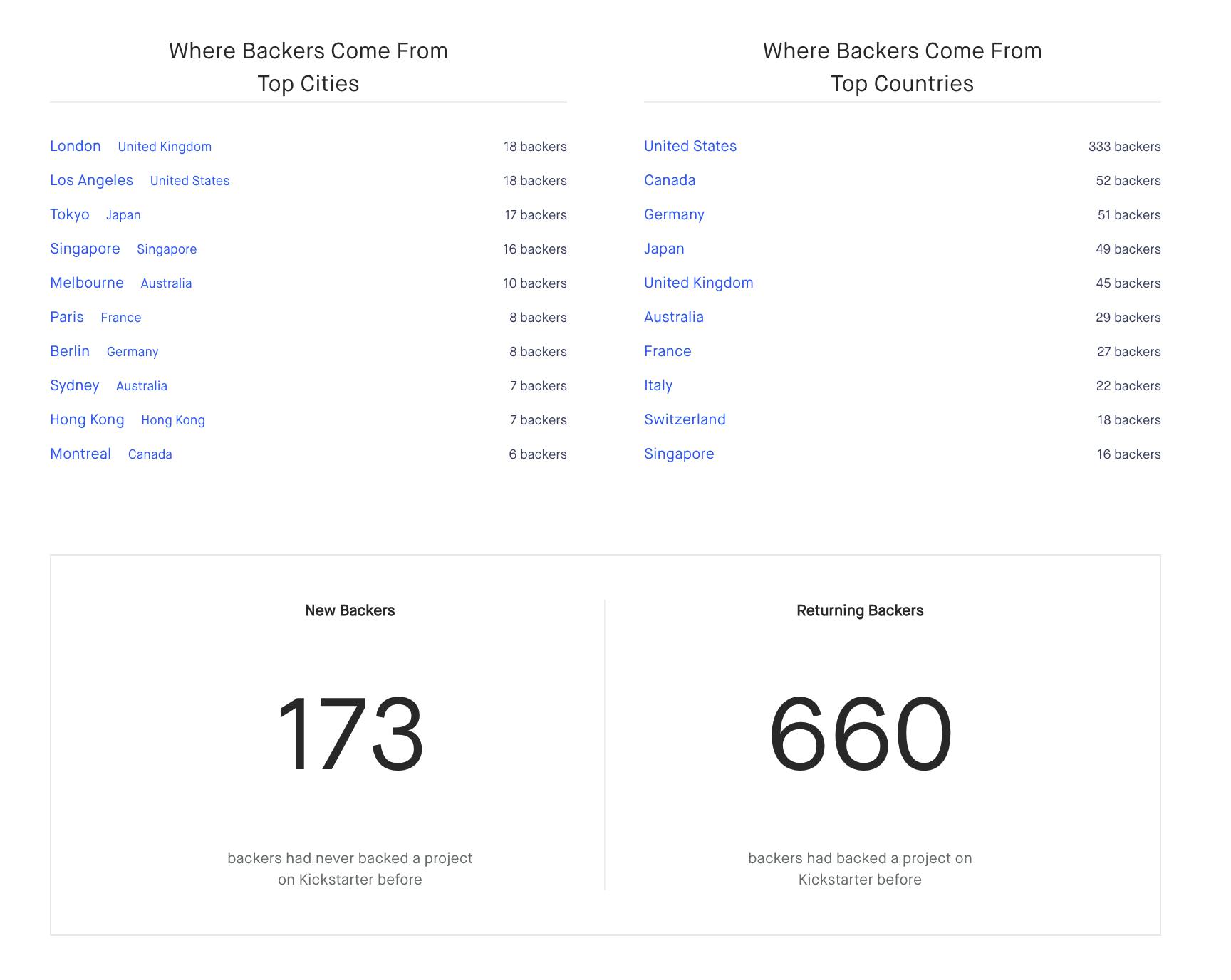 Share Your Project In Existing Community Groups
A great way to build a community is to join a community. There are so many active online forums for you to become a part of. By joining an online group and contributing in a meaningful way, you can build connections with others who might be interested in supporting and backing your project. There are numerous crowdfunding groups such as Reddit's r/crowdfunding sub (over 11,000 members), and r/Kickstarter (over 70,000 members). If you prefer Facebook groups, check out the Crowdfunded Community, Crowdfunding Projects and Crowdfunding groups. In addition to crowdfunding groups, it's also beneficial to look for industry specific groups. For example, if you are selling a composting device, look for groups with avid gardeners or green living enthusiasts. Join community groups whose members' profiles match your target market. 
Events
Host or attend events that appeal to your target demographic. In person events might look a little different than what they were pre-COVID but hosting a launch party for your campaign is a great way to attract subscribers and gain pledges. People are more likely to contribute to something if everyone around them is also contributing. 
If an in-person event isn't in the cards, consider hosting a virtual event. Kickstarter Live is a great platform for hosting campaign events. According to Kickstarter, "The key to Kickstarter Live is its intimacy. It brings creators and the people supporting them right into the same room together. And it encourages personal connection. Viewers can ask questions, chat, send selfies, select rewards, and back the project — all while tuned in."
Cross-Promote With Complementary Products/Companies
If your product is a coffee mug that will keep your java warm for hours, reach out to some coffee shops. If your product is running shoes that prevent foot sweat, reach out to athletic apparel companies. You get the point. There are complementary products and companies for every crowdfunding campaign , so don't hesitate to reach out and pitch some type of cross promotion. This is a super effective way to get your product in front of a wider audience that already has similar interests to your current demographic.