The Book: The Ultimate Guide To Rebuilding A Civilization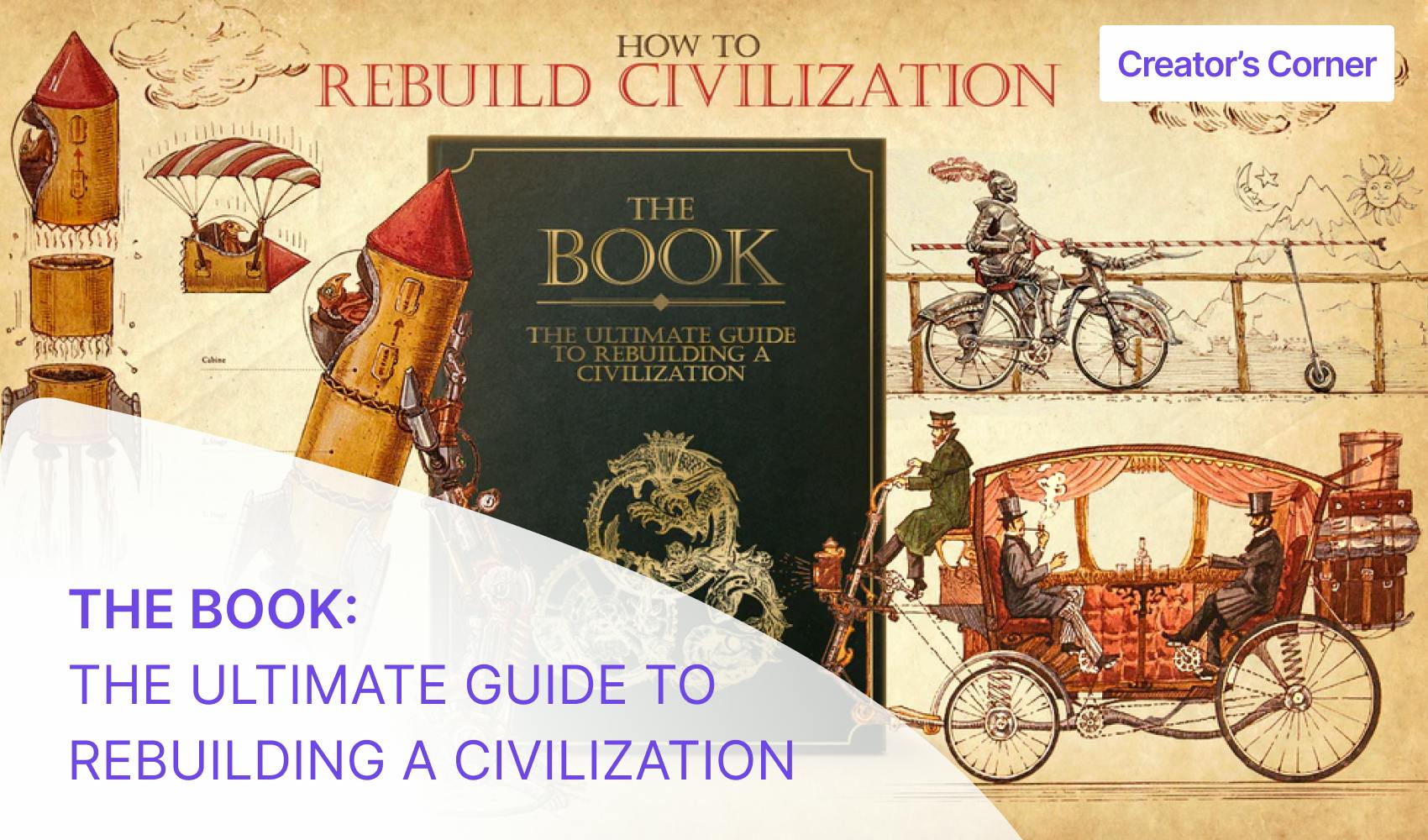 The Ultimate Guide To Rebuilding A Civilization. Over 400 pages of detailed and catchy illustrations.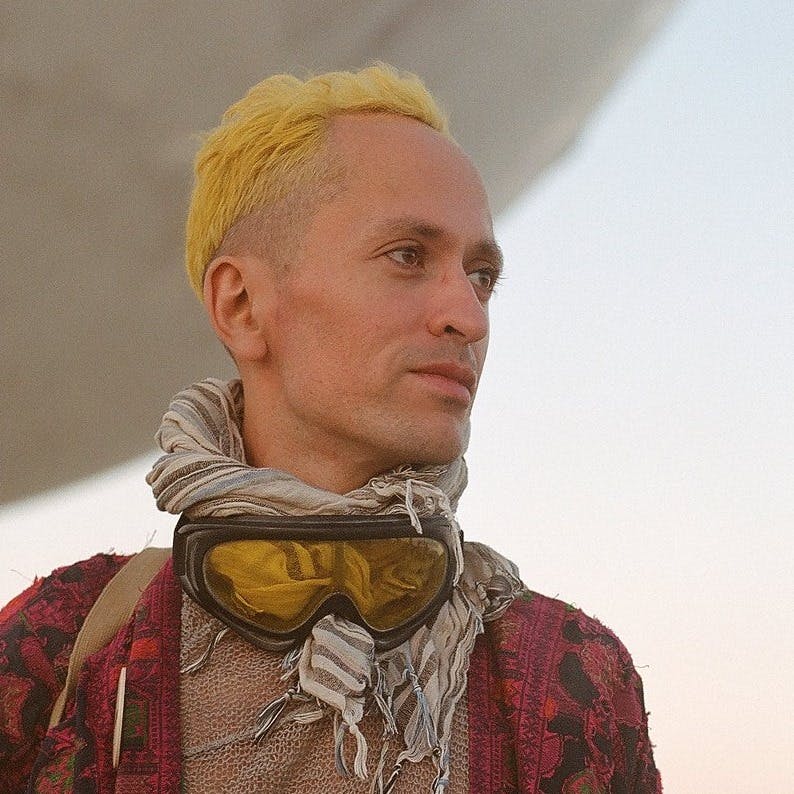 Name: Timur Pochta, Co-Founder
Co-Founder: Seva Batischev
Location: Russia, Germany, and United States
Website: howtorebuildcivilization.com

Campaign: The Book
Platform:Kickstarter
Funding Goal: $8,000
Duration: December 2, 2020 – January 5, 2021
Meet the creator
We have a rich business background, mostly in entertainment. We were always fascinated by Kickstarter and think of it as a great way to test our idea and get real feedback. And it's not just about money— it's about the energy of support that you feel from your backers, which helps a lot during the production phase.
My favorite Kickstarter projects are the Lumio Book and the Flyte Lamp. First, for the combination of simplicity and brightness of idea, and second— they are just f***ing genius.
In our project, we were inspired by old technical patents. There are so many tiny and lovely details, and they try really hard to give the feeling of that beautiful and wonderful future they see to come. Nowadays, concepts are far more accurate but are dry and less romantic. Another source of inspiration is medieval alchemists books. When you look at the bizarre illustrations you get the sensation that magic exists and there are so many things that are hidden below. And for sure our main inspiration and our love is Codex Seraphinianus. It's just insane how one person could make this work and create this imaginary world from scratch.
Why did you choose to crowdfund your project?
We already have two successful Kickstarter campaigns, so when we came up with this idea it was obvious that we should launch this project on Kickstarter. We had a bright idea, we have experience in publishing, and we needed funding.
Do you have any prior experience with crowdfunding?
I have backed a lot of campaigns, and I have two successfully funded cardboard games. But it's my first Kickstarter experience with books.
Meet The Book: The Ultimate Guide To Rebuilding A Civilization
It's a book for curious people who love art and are interested in technologies and how thing are made. It's a big, heavy book with fine paper and 80 full-spread illustrations any many more small ones.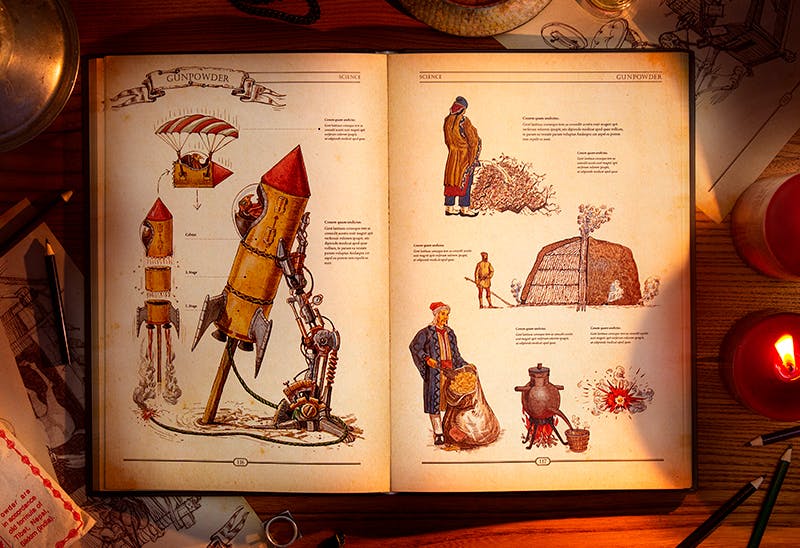 The Book costs $89 for early birds on Kickstarter and around $120 in retail.
What inspired you to create this project?
Like many other people, we were asking ourselves, "if something happened and I find myself in the Middle Ages, how will I survive, and prosper, and restore all of our modern knowledge and technology?"
So we made this book out of this curiosity and passion for art and old and ancient illustration traditions.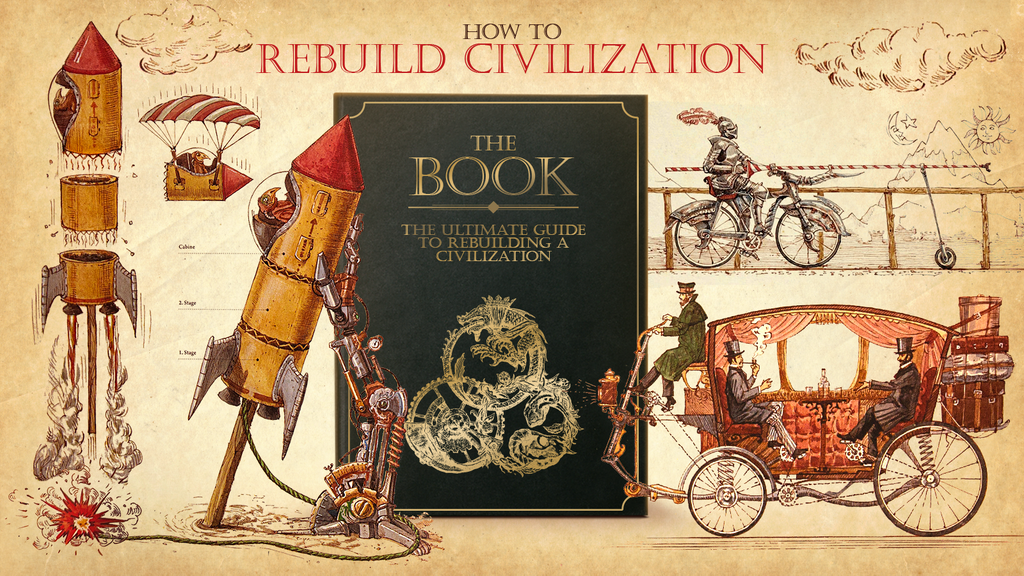 What products/services have you used throughout your project's crowdfunding journey?
In order to achieve or goals on Kickstarter we used classic marketing instruments. Facebook Kickstarter agencies, CPM platforms, and our own social media of course. Now we are going to focus on bloggers and media.
What recommendations do you have for other project creators?
We are pretty happy with our launch. We haven't made any big mistakes so far. For sure things could be done better, but there is no way to figure it out until we start the same project in another parallel universe.
What stage is your project at now?
We have a full concept right know. We know how it should look and we have a content plan and dozens of illustrations. We have a team but there are still a lot of things to do. We plan to start shipping in September.
What's next?
We are going to finish the book, ship it to our backers, and then start working on classic retail. And we have one more fascinating book idea in our minds, but it's too early to start talking about it.
Where can people go to learn more about you and your project?
We are trying to provide as much information as possible on our Kickstarter page, and we have a website. When our Kickstarter campaign ends we will use it as our main information platform to keep people up to date with our progress, in addition to our social media accounts.