Have your cake, and get buff too!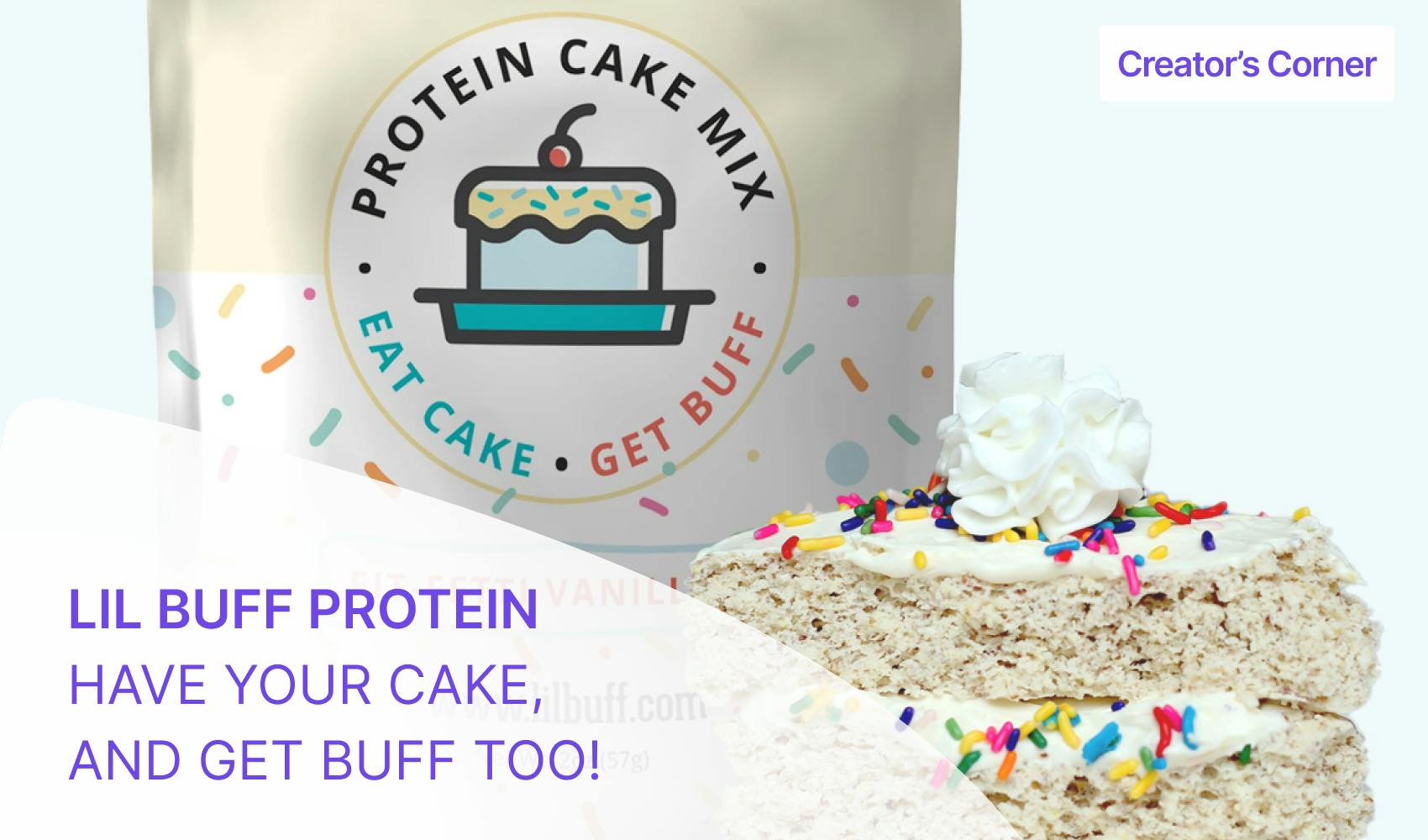 In June 2016, Christine Moore set out on a mission to make healthy eating fun.
After having 3 children in 3.5 years, Christine was determined to get in shape. 
Rubbery chicken day in and day out just wasn't cutting it, so Christine threw together some wholesome, nutrient-dense ingredients that formed delicious, protein-packed cakes.
Christine's magic protein cakes and intense workout regimen helped her get in the best shape of her life.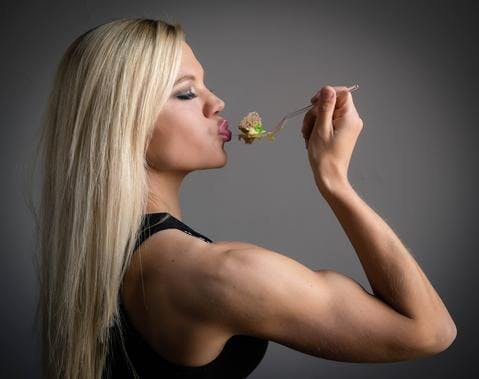 She began eating the cake daily and sharing it on social media. It wasn't long before people began to notice that Christine was able to enjoy cake regularly while still making progress with her physique.
Encouraged by her friends, Christine decided to take a leap of faith and start her own business: Lil Buff Protein!
About 3 months after starting the business, Christine was able to move into a warehouse and purchase the necessary machines and equipment to continue expanding. Christine runs the business with her husband, and now has around 9 employees. 
Christine's business aims to make healthy eating delicious, convenient, and fun. Made with whole food sources, Lil Buff Protein's cake mix boasts an impressive 15-26g of protein and can be made in the microwave in as little as 1 minute. Lil Buff Protein also offers vegan options as well as "better for you" frosting which really is the icing on the cake. Baking containers and apparel can also be purchased through the eCommerce store.
Lil Buff Protein's products are for anyone who wants to maintain a healthy lifestyle but has a larger-than-life sweet tooth to satisfy. The company has products that cater to customers with special dietary needs as well.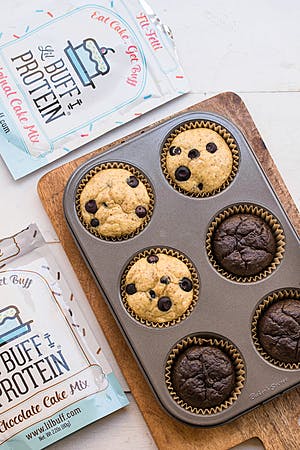 Lil Buff Protein has primarily relied on word-of-mouth marketing and influencer marketing through social media to acquire customers. The company has seen a lot of organic growth through customers sharing their experience with the products on social media. 
In early 2019 Christine came across Kickbooster's Affiliate Marketing App in the Shopify App Store, and decided to give it a try. 
Kickbooster's Affiliate Marketing App enables merchants to run their own referral marketing programs to drive traffic and sales to their online store. 
Merchants can invite customers, influencers, bloggers, and even their friends and family to join their referral program and earn commissions on every sale they help generate. Through Kickbooster's Affiliate Marketing App, merchants can automatically issue special coupon codes and custom tracking links that will allow them to attribute their sales to specific people. Kickbooster takes care of tracking, validating sales, and issuing commission payouts. 
Kickbooster works great for merchants with existing communities of supporters, but can also be effective in helping build an army of brand advocates. Merchants can enable a pop-up feature that automatically invites customers to join the referral program when they checkout after making a purchase.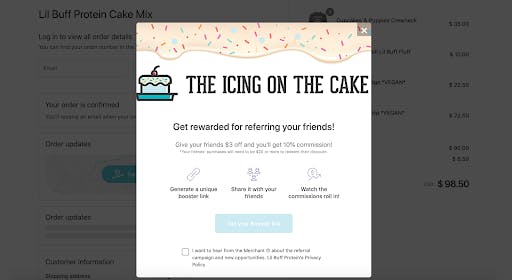 For merchants like Christine, Kickbooster provides an easy and effective way to encourage her supporters to help her spread the word about her company and products. 
"Kickbooster took all of the work and pressure off of me. I don't spend a ton of time on-boarding people and paying them. It runs on its own. It is so user friendly and simple to use. It doesn't take much input from me which is great so I can focus my time on other things." - Christine Moore, Lil Buff Protein Owner
Since starting with Kickbooster, Christine has been able to sell an additional $72k of product through her referral marketing program. She says she recommends it to other brands who are interested in running an affiliate marketing program but don't want to spend a ton of time and resources managing it.
Christine's advice for any merchant considering a referral program?
Keep it simple! 
To learn more about Lil Buff Protein, visit their website.