Kickbooster's Holiday Gift Guide: Top 10 Gifts For Everyone On Your List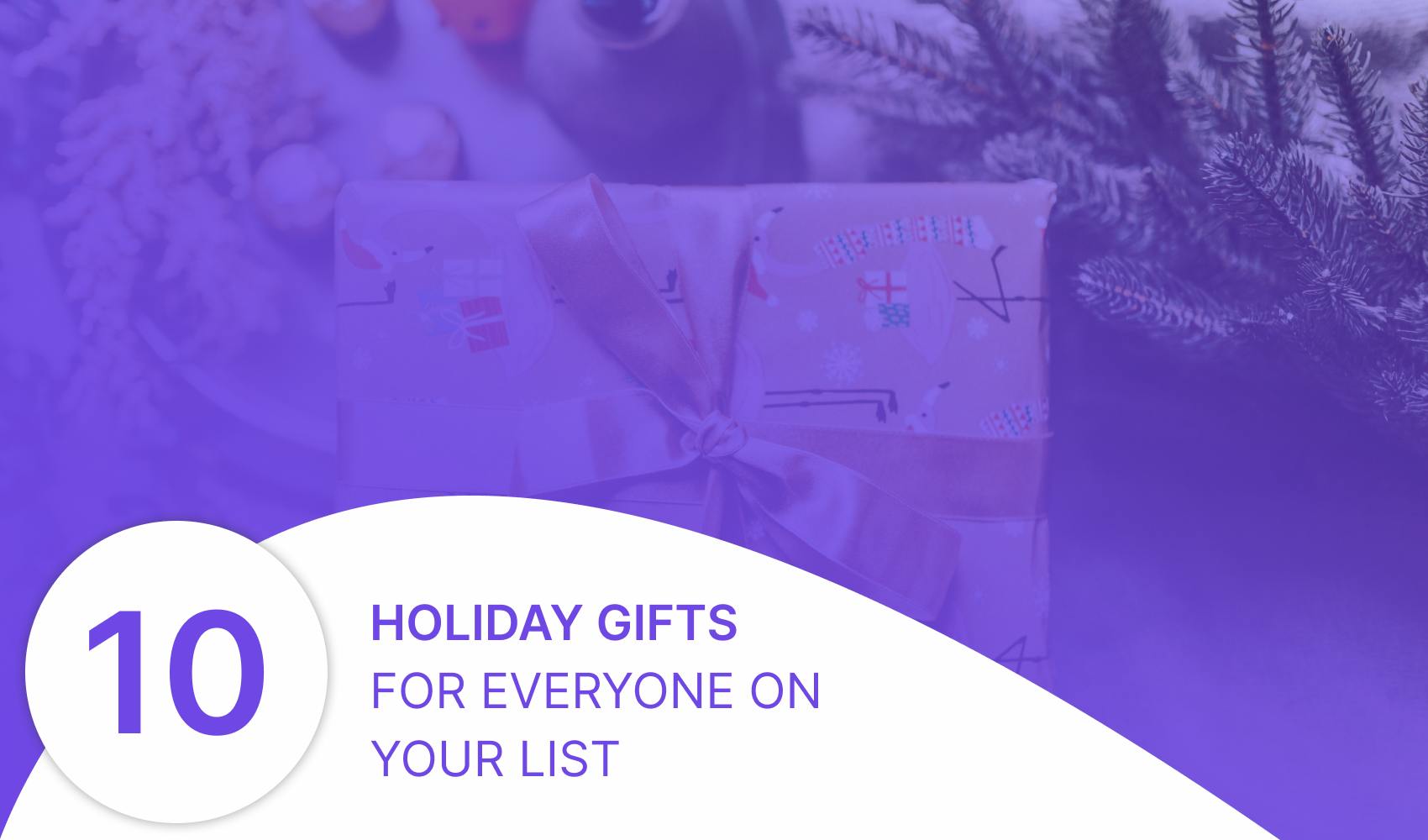 The holidays are just around the corner! So we've compiled a gift guide that will help you find the perfect gift for everyone on your list. Each product featured below comes from one of the many ecommerce stores featured on Kickbooster's Marketplace. 
If you own an ecommerce store and haven't downloaded Kickbooster's ecommerce app, there's still time before the holidays to boost sales by turning your adoring customers into promoters, so get started today!
If you love these products and want to make a little extra cash by helping spread the word, sign up as a Kickbooster Affiliate and get your unique affiliate link today! 
So, without further ado, here is our 2021 Holiday Gift Guide For Everyone On Your List: 
What do you get when you cross potatoes, pirates and computer science? A pirate card game that teaches kids to code! Potato Pirates is a collection of pirate board games designed to help even the youngest kids grasp the basics of coding, cybersecurity and computer science.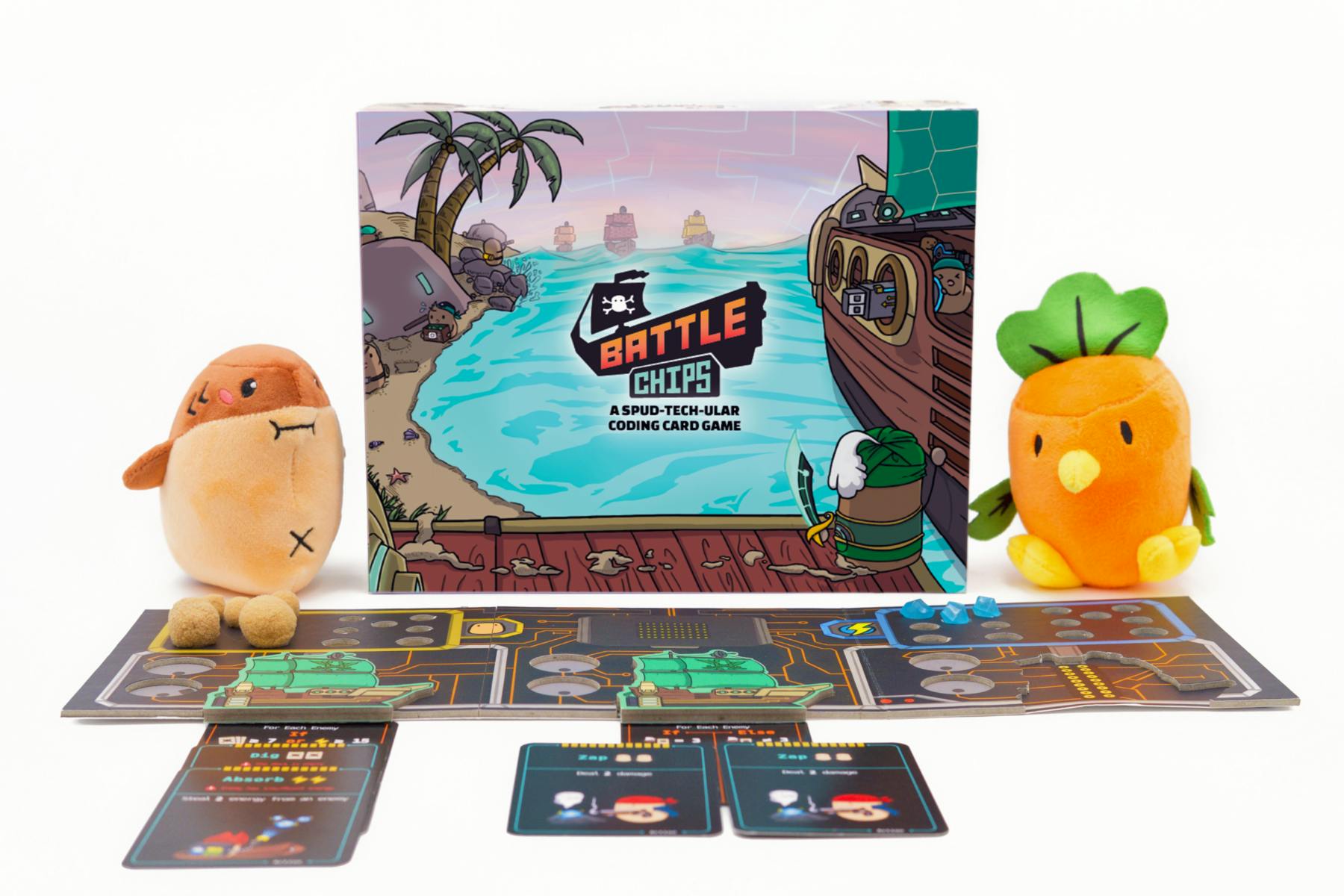 It's never too early to start children on the STEM route, in fact, the sooner kids begin learning about computer science, the easier they will have it as they pick up new technological concepts along the way. Potato Pirates aims to ease children of ages 3-7 into the current world of technology. 
2. For The Person Who's Always Talking About Their Skincare Routine: Nebulyft
Nebulyft specializes in portable anti-aging skincare solutions. These small devices are ideal for the person who wants to get clinical-grade skincare in the comfort of their home. 
The Nebulyft R1 Multipolar RF Anti-Aging Device delivers radio frequency energy on the surface of the skin as well as deep into the dermis. These electrode arrays work to generate penetrating electromagnetic fields that tighten the skin and stimulate natural collagen production. With a daily treatment time of as little as 10 minutes, the Nebulyft system allows for progressively adaptive treatment for different skin types and various facial areas.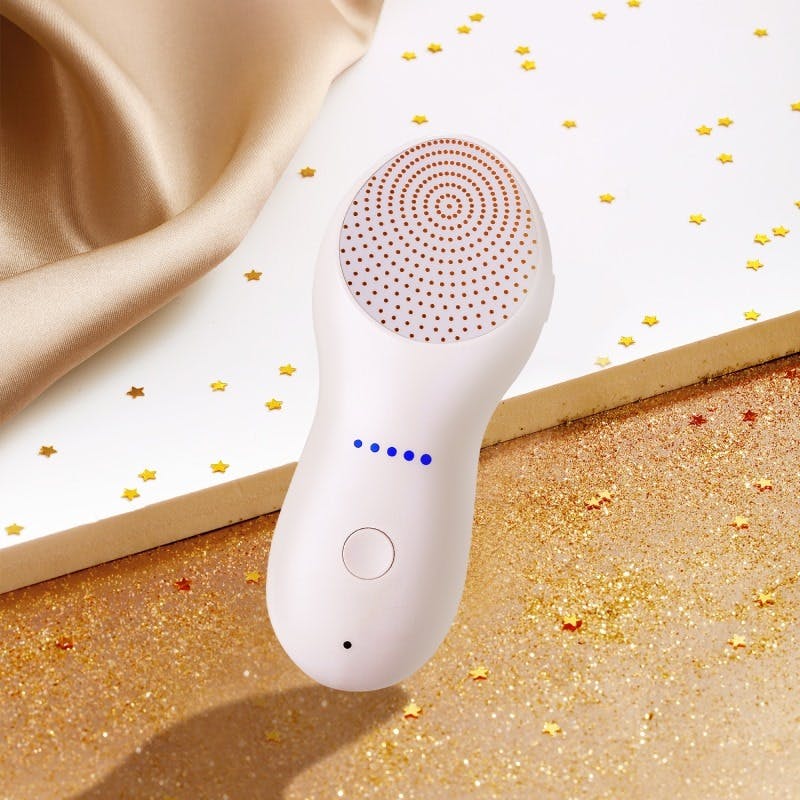 Nebulyft recently released their N1 Multipolar Micro-RF Anti-Aging Device which uses Titanium-Gold electrodes to deliver impressive anti-aging results.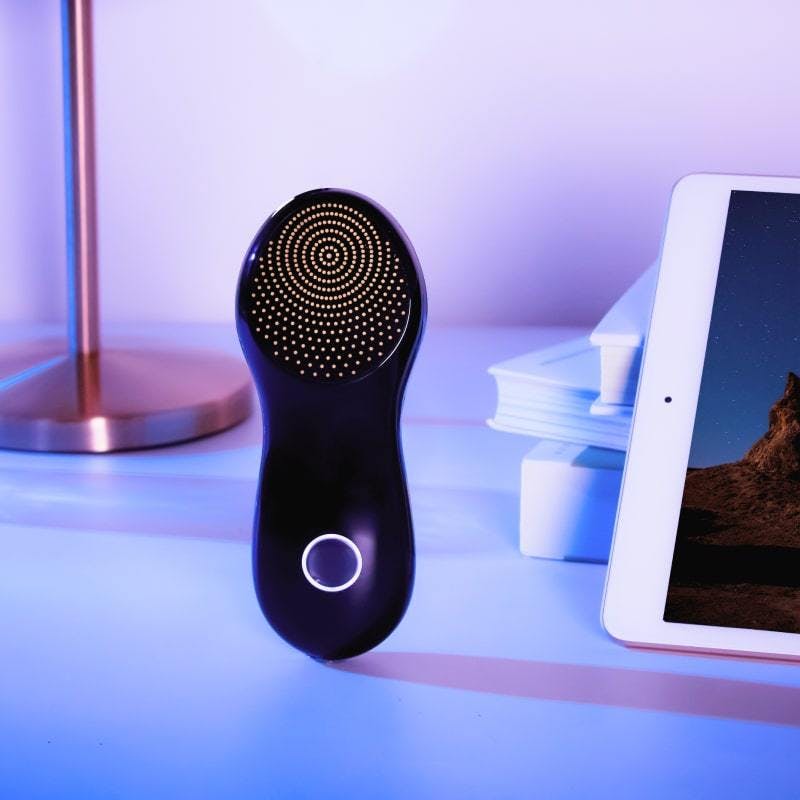 3. For Your Cat: KATRIS
Who doesn't love to spoil their pet every now and then? The holiday's are the perfect time to get your furry feline something they'll enjoy and the KATRIS Nest is just that!
Built with 100+ side panels that slightly shift when your cat rubs their back, your cat is going to love the KATRIS Nest. It's constructed with high-density, eco-friendly material for scratching and has a 19" width that's the perfect fit for any size cat. 
We were recently sent a KATRIS Nest, so naturally we tested it out on Kickbooster's resident cat Beni. Although a little curious at first, Beni soon realized just how enjoyable his new Nest was and has been enjoying it ever since. You can check out the full unboxing video here.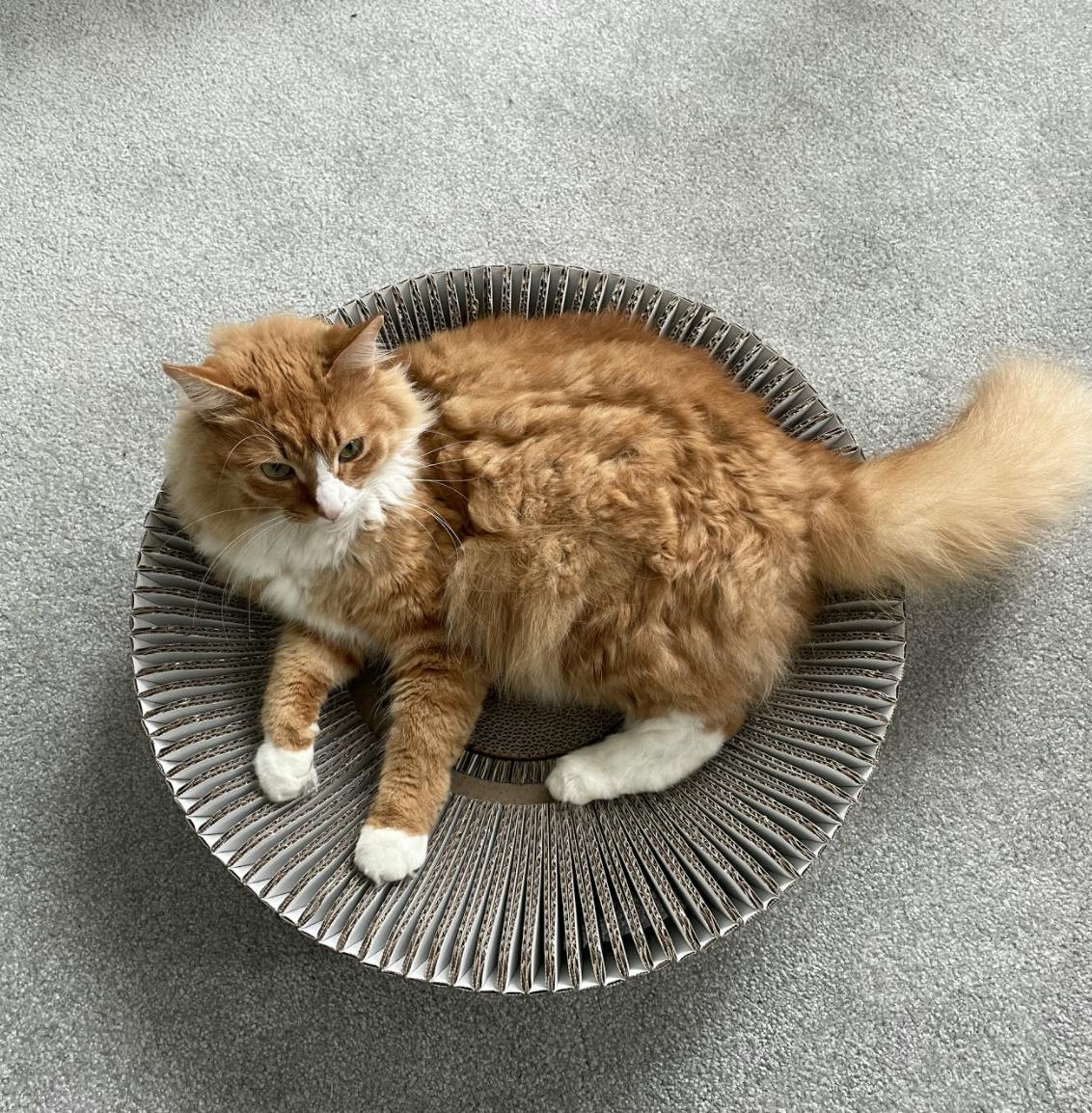 The KATRIS Nest comes in five stylish colors; white, black, red, green, and blue. KATRIS carries other wonderful products for your cat such as the Modular Cat Tree or the Mix & Match Blocks. 
4. For The Gadget Geek: PrinCube
The gadget geek in your life is going to love the PrinCube – the world's smallest mobile color printer. This cool little device fits in the palm of your hand and makes precise prints on virtually any materials including paper, metal, textiles, plastics, wood, leather and other building and artistic materials.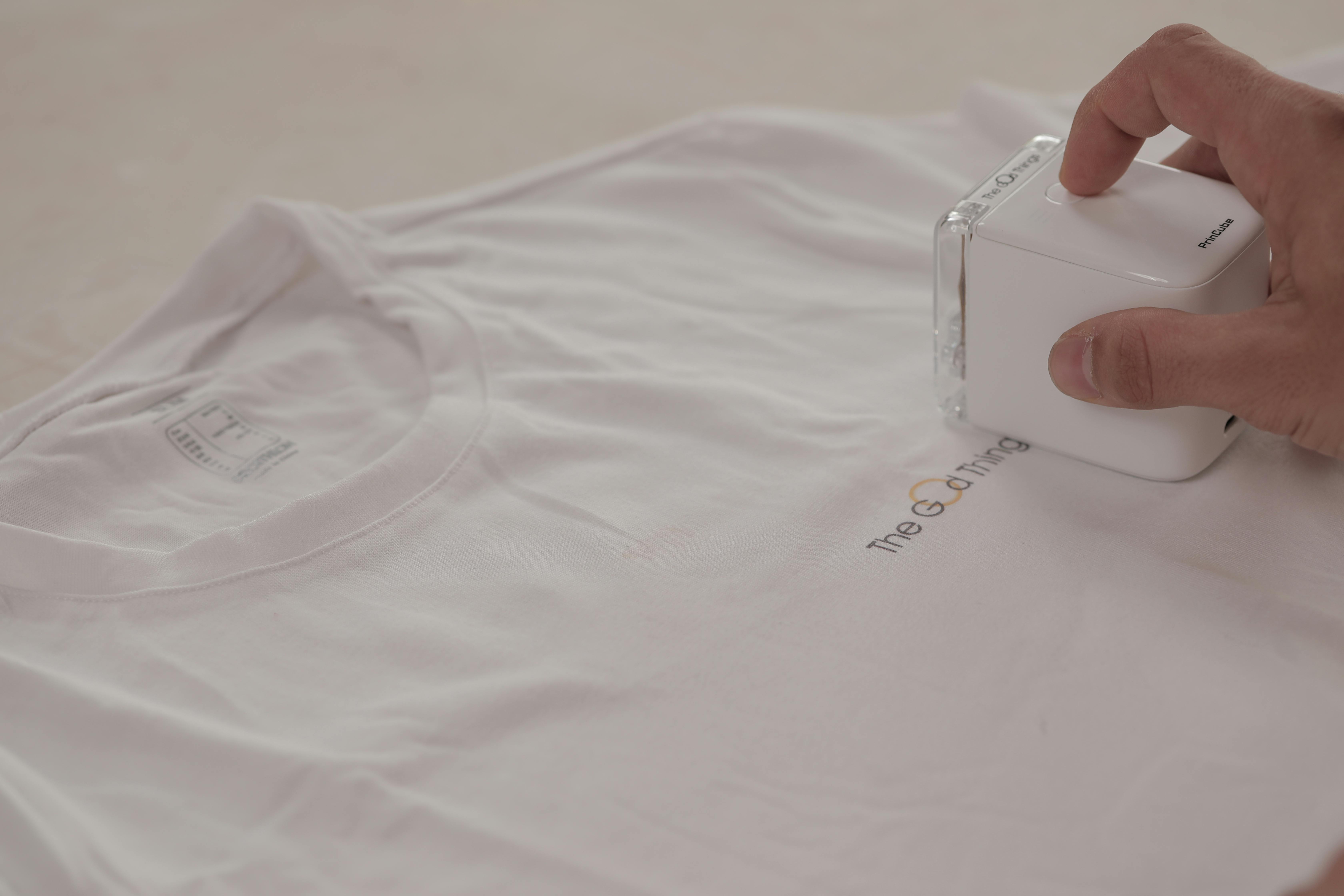 PrinCube is the world's only portable full-color printer. It utilizes the latest 3-Color Thermal Ink-jet Technology that provides vivid color printing.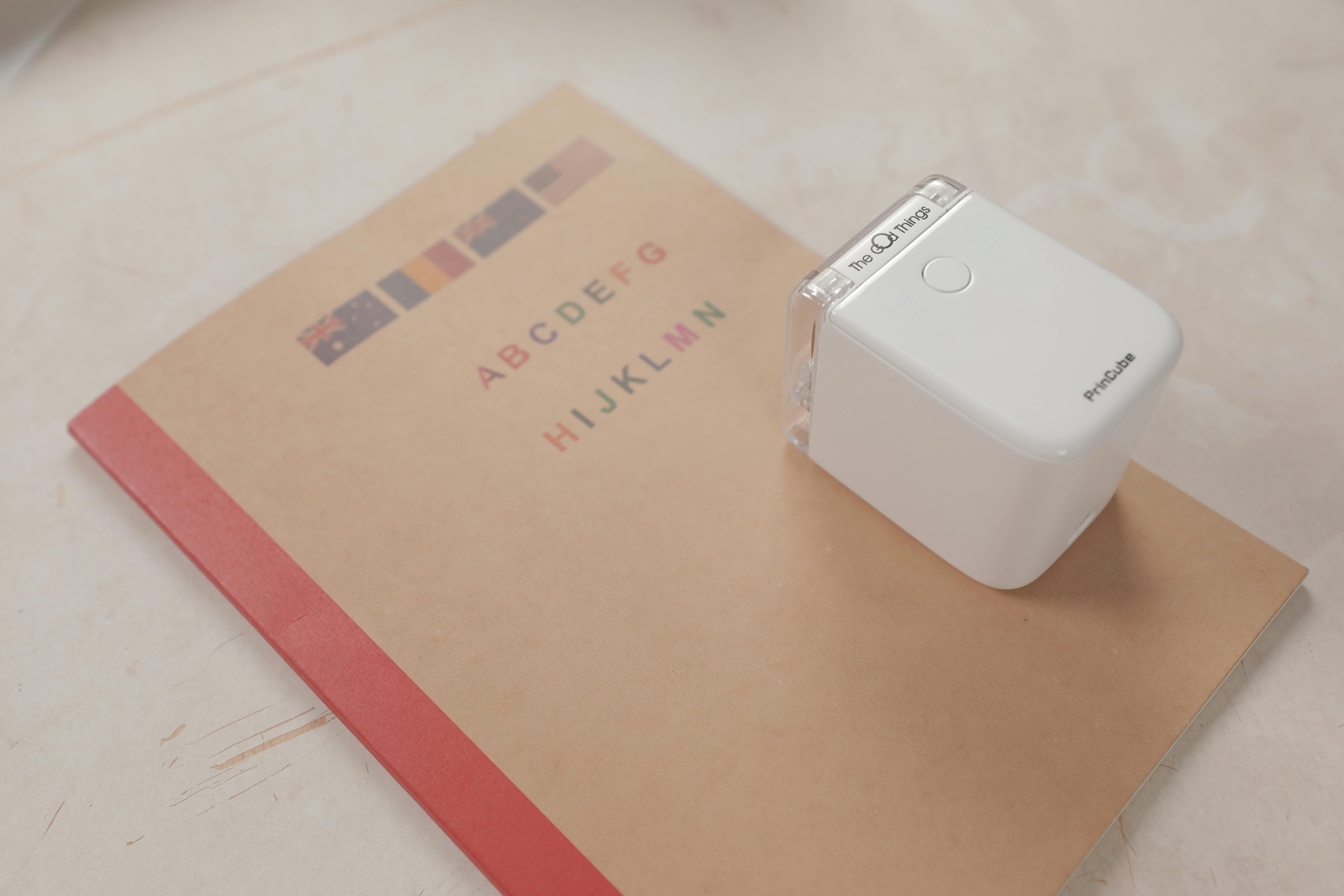 5. For The Person Who Likes The Cold But Wants To Stay Warm: Quanta Vici
Most heated gear is bulky and thick, which is what makes Quanta Vici unique – their heated gloves are thin and versatile while still providing up to 130°F heat.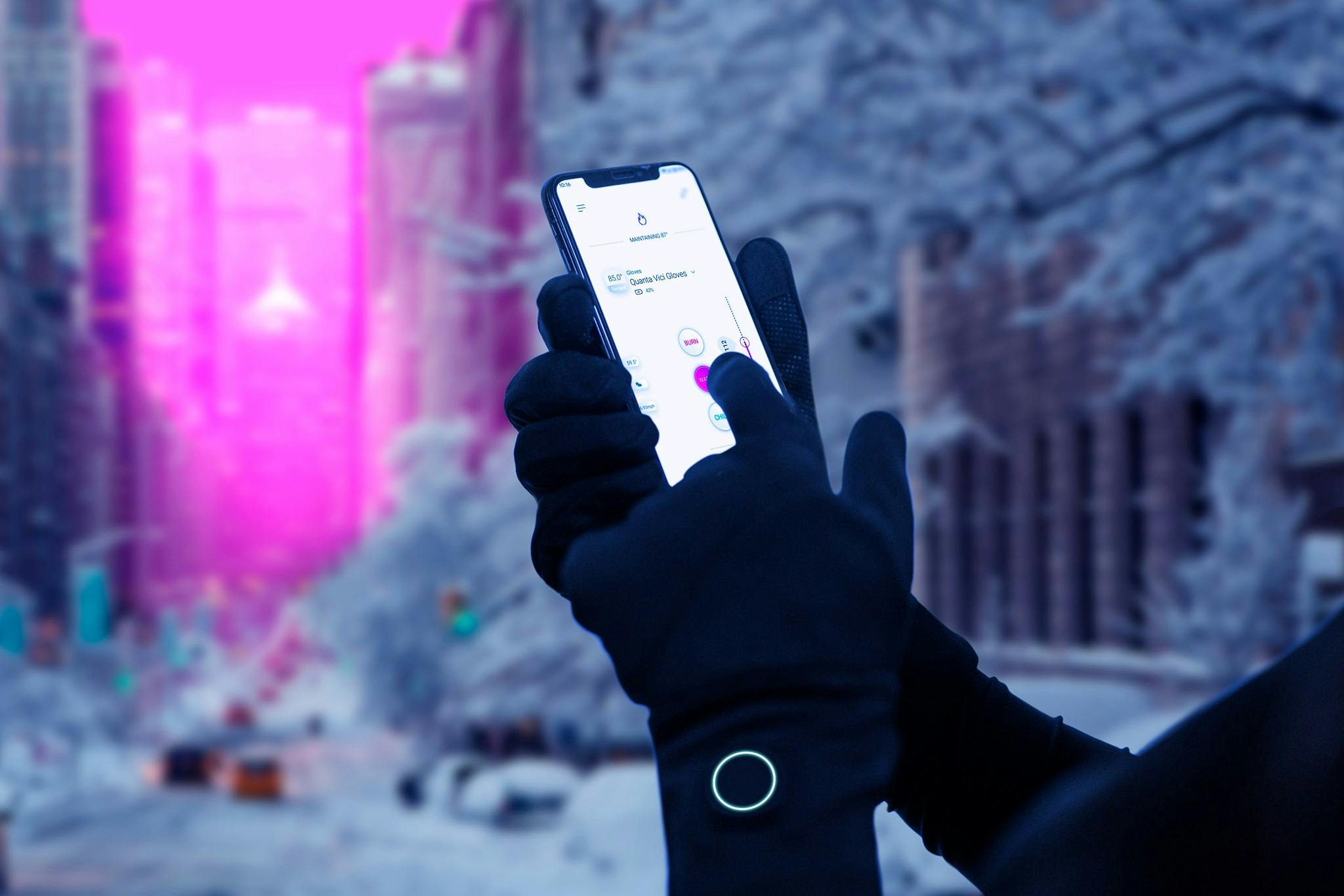 Quanta Vici heated gloves have over a 6.5 hour battery life, come with two USB chargers, have touch friendly fingertips, are water resistant and washable and come with anti-theft/lost notification. These gloves will keep your hands warm in all conditions but are also thin and stylish enough for everyday life. 
Check out our unboxing of the Quanta Vici Heated Gloves here. 
Loom shoes are not only the perfect everyday sneaker but they're also super practical and will keep your feet dry and comfy no matter what the weather. Loom shoes were designed for the city but with outdoor activities in mind, these wear-anywhere sneakers are meant to tackle any setting - rain, mud, snow, slush - you name it.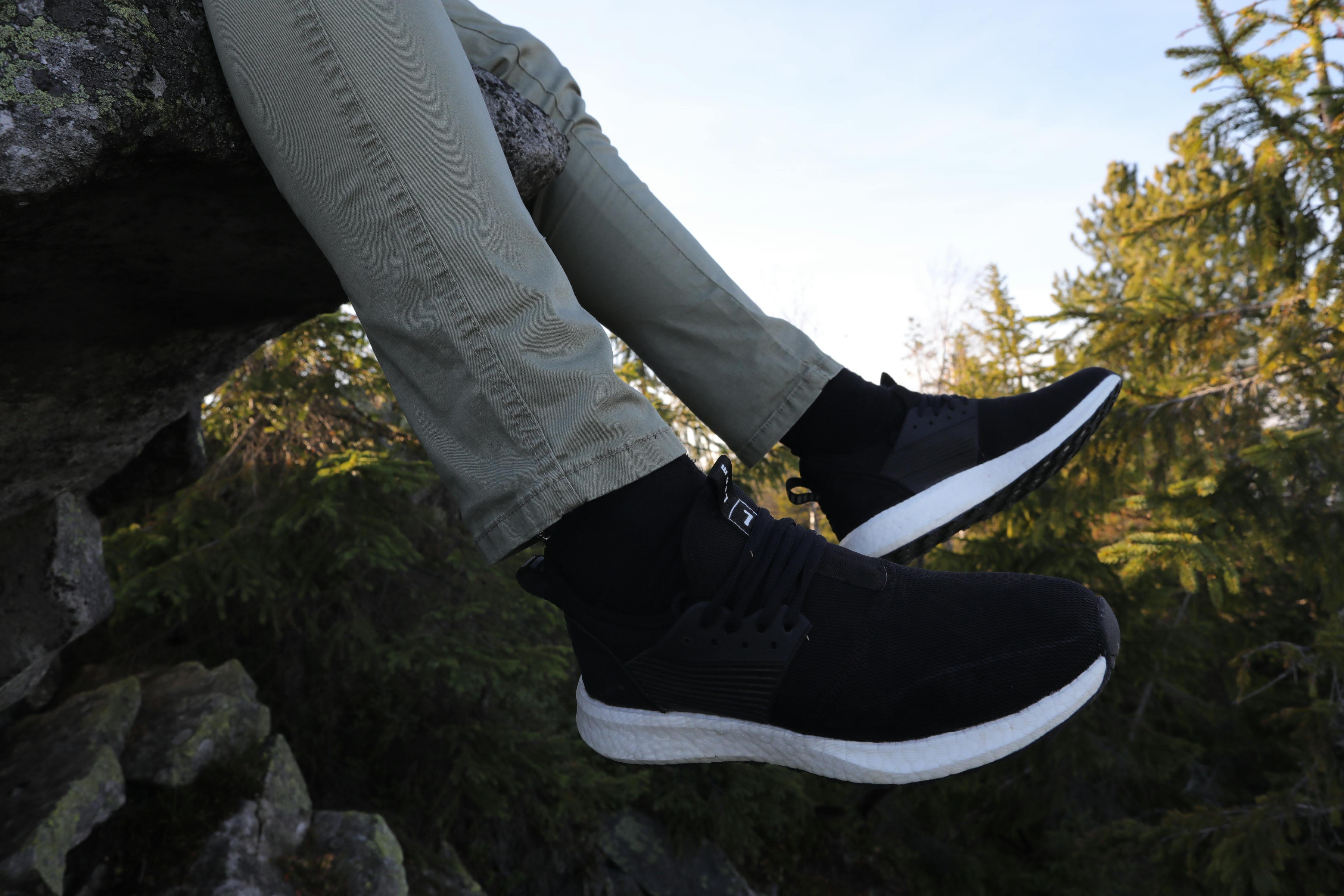 It's hard to find sneakers that are fashionable yet functional, most of them are not meant to wear in wet conditions. Loom shoes truly offer the best of both worlds which is why we love them so much. 
Bonus: Loom shoes are ideal for dog owners. They are comfortable for walking long distances in any weather, so even if it's pouring rain, your feet will always stay comfy and dry. 
Check out our review of Loom Footwear here.
7. For The Person Whose Favorite Part Of The Day Is Bedtime: Canadian Down & Feather
Give the gift of a goodnight sleep this holiday season with Canadian Down & Feather! They carry duvets, pillows, mattress toppers, and cushions and trust us when we say they are the most comfortable sleep items you will ever encounter.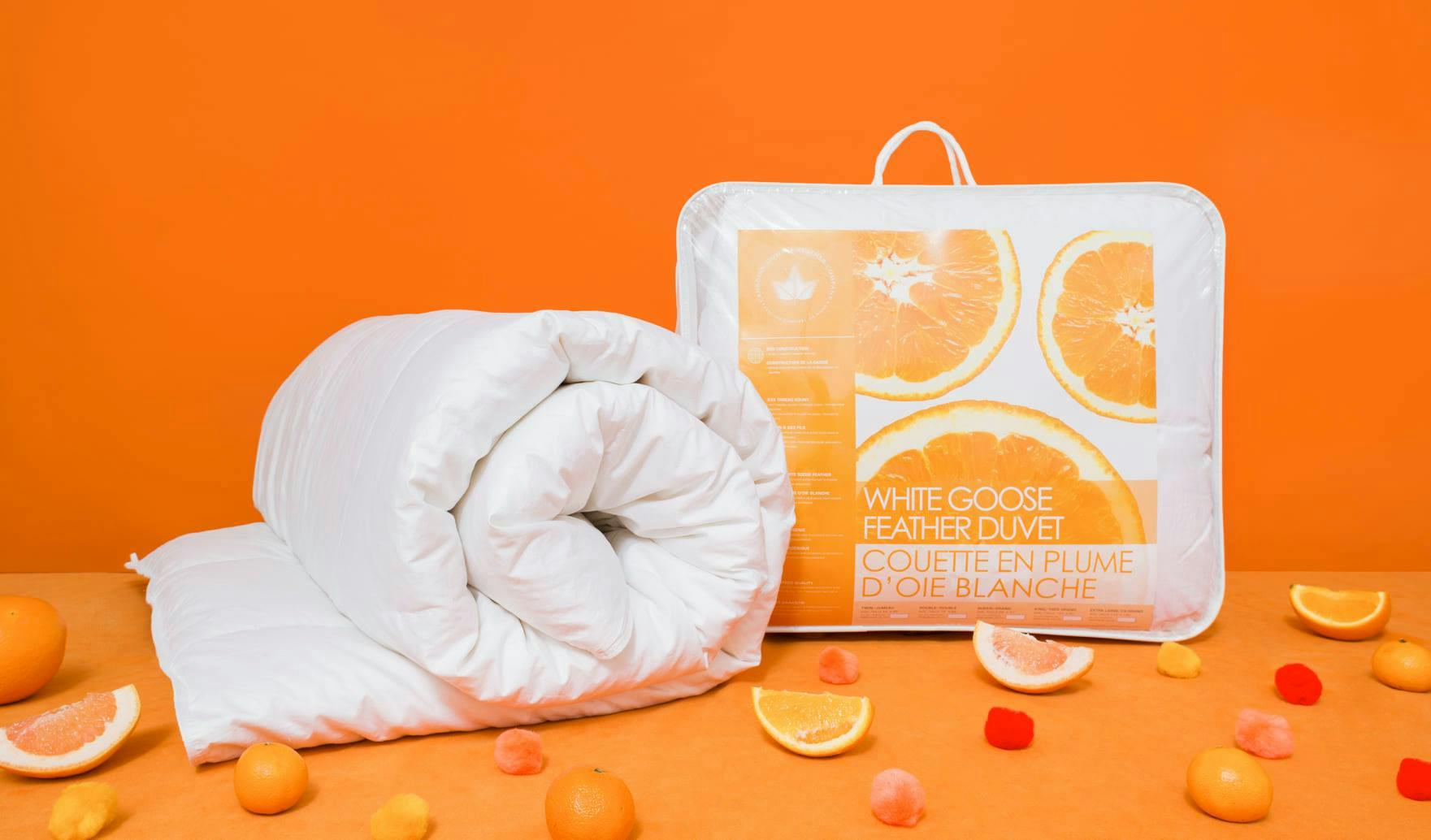 Canadian Down & Feather manufactures their products out of their Toronto factory. They are RDS certified which means the fill they use is ethically-sourced and traceable throughout the supply chain. They're also Carbonzero certified which means that their operations are certified carbon neutral. 
Canadian Down & Feather manufactures products for lazy Saturday mornings, hit-the-snooze-button Monday mornings, sunny afternoon naps, sick days, "sick days", and late-night movie marathons. So if you're looking for something for that person who believes their bed is their happy place, Canadian Down & Feather is the perfect gift for them. 
8. For The World Traveller: Gravel Travel
Every traveller needs practical storage solutions to pack their necessities which is why Gravel Travel Products are ideal for that person who's always on-the-go.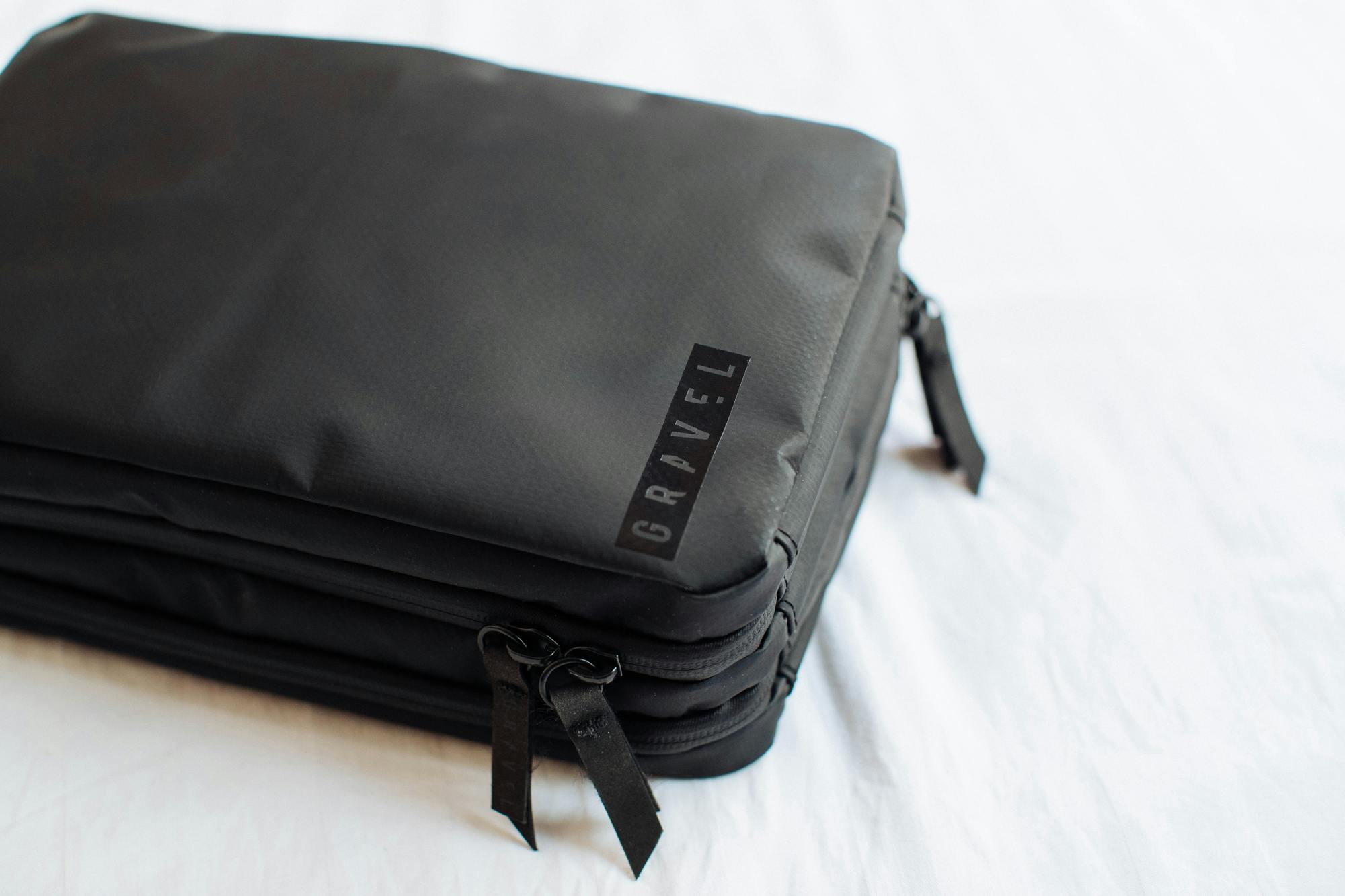 Gravel Toiletry Bags allow travellers to pack a ton while still staying compact (we tested it out for ourselves), they have tons of pockets to help you stay organized and sanitary. Gravel carries different sizes of travel bags, so whether you're looking for something for a weekend getaway or a backpacking trip around the world, they've got you covered. 
On top of toiletry bags, Gravel also carries an impressive line of travel backpacks and blankets, so if you're buying for someone who loves to backpack and hike, be sure to check them out. 
The name says it all with NOBLE timepieces, each watch is designed and engineered in California and built using only premium materials. The team at NOBLE likes to do things "the hard way", designing every piece from scratch, making each model they release unlike anything before it.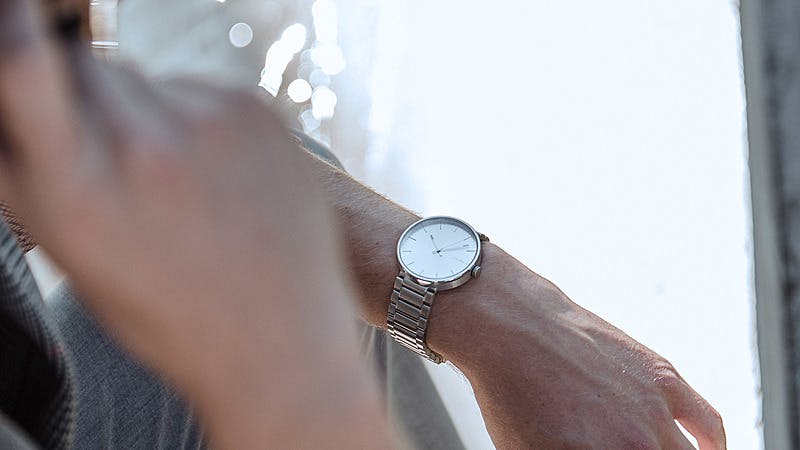 NOBLE Timepieces carry watches for men and women with different styles and straps to suit anyone's taste. These watches are timeless yet unique, perfect for the person who loves to tie their look together with a timepiece.
10. For The Co-Worker Or Gift Exchange: EATABLE Popcorn
You've bought the big gifts for those closest to you but don't forget about the co-workers, teachers, hairdressers, and gift exchangers in your life. If you're looking for something that's sure to be a hit with anyone and everyone, check out EATABLE – premium popcorn infused with wine and spirits.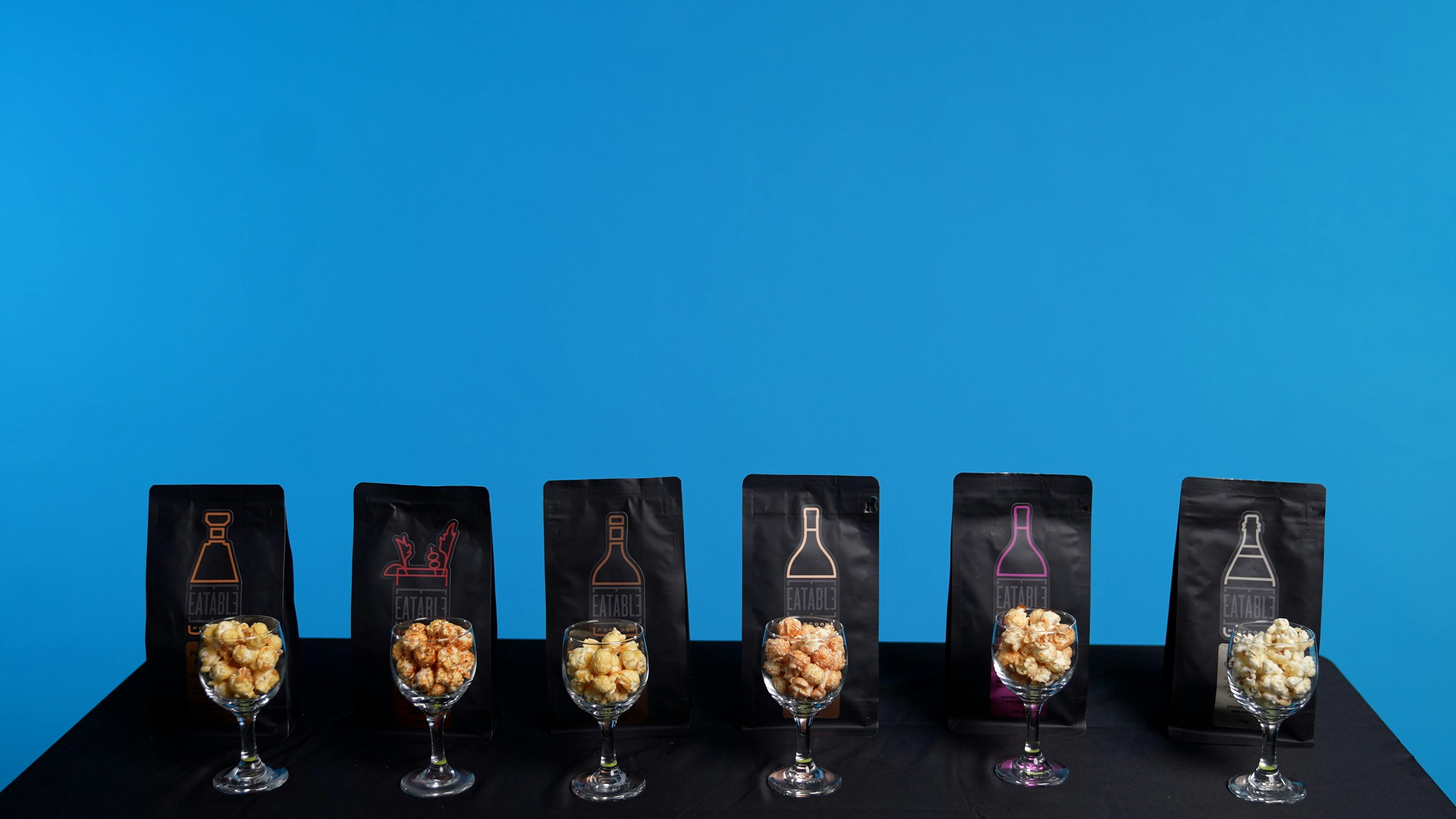 These tasty treats come in six unique flavors, Whisky on the Pops, Pop the Champagne, Pop the Salt & Tequila, Poppin' Rosé All Day, Poppy Caesar, Pop Goes Sangria. These flavored popcorns are the perfect little gift!
Check out Kickbooster Reviews blind taste test of all six EATABLE Popcorn flavors!
So there you have it, Kickbooster Top 10 Gifts For Everyone On Your List. We wish you and yours a lovely holiday season and happy shopping!