5 Tips for Spreading the Word About Your Campaign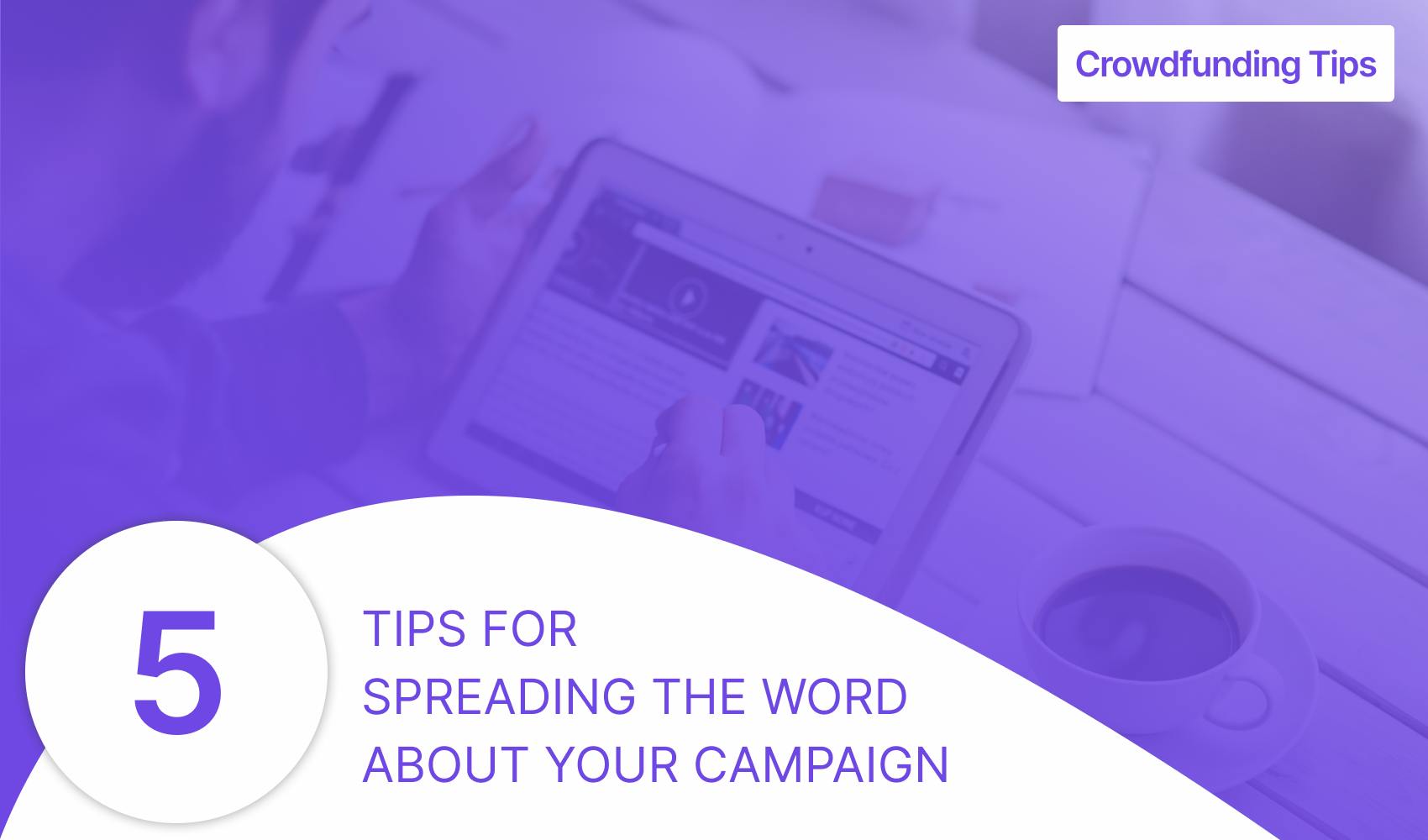 So, how do you spread the word?
1. Gather contacts
The very first step you want to do before your campaign goes live is sit down and write a list of people you want to reach out to. It's a simple step but it will do wonders for your organization and outreach efforts. If you break it down into groups, you'll be able to better organize your list. Plus, when you separate contacts by category, you'll be able to write tailored messages for each group.

2. Prep your material
It's a great idea to have material prepped ahead of time so when you're in the midst of your campaign, you're not stressing about spreading the word, all you have to do is hit send!
Create a "brand" surrounding your campaign and use it consistently:
The language you use,
pictures, and
colors,
should be the same throughout the campaign and across platforms you use to reach out. The tone can be casual, funny, or professional and choosing a tone that matches your product and your target audience is key!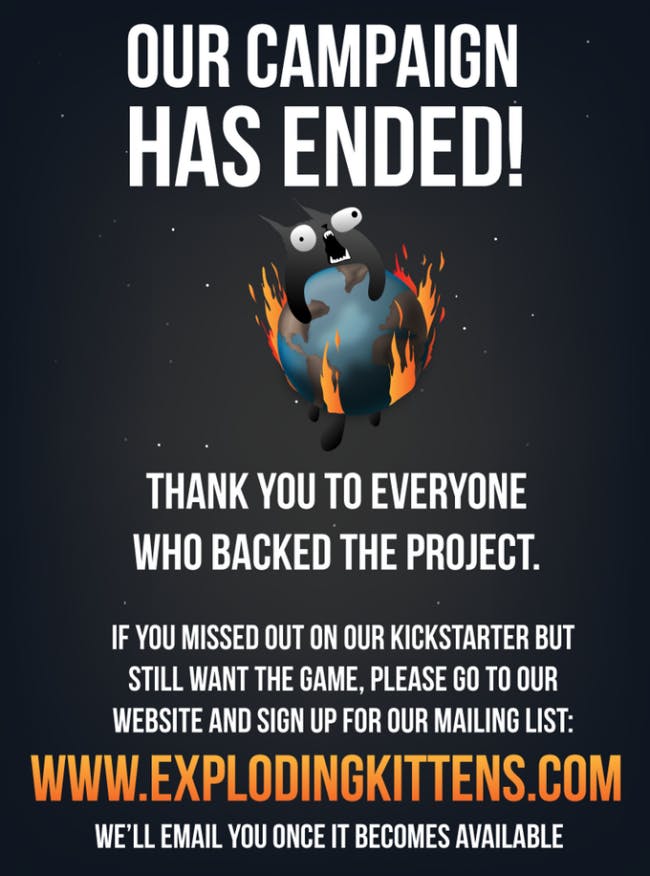 Think of clear messages that you want to send out that aren't too long that people won't read them, but informative enough that it grabs their interest! Draft a communications plan with scripts for prelaunch notices, launch day announcements, and updates (if they're planned).
A great way to catch people's attention is by promoting the fact that they can be one of the first to have the new product. People love that!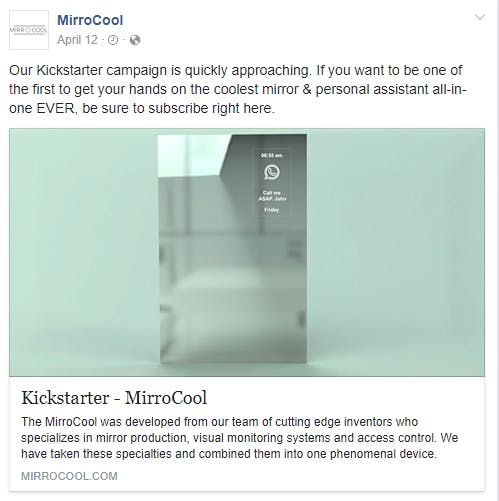 3. Reach out
The messages you send out should include relevant info about your campaign that's targeted to specific groups you're contacting. If you made a cool new watch, tech blogs will want the details about the new feature everyone's wanting. Design gurus on the other hand, will love the sleek lines. Play up what your audience will love.
When sending messages directly to potential backers, personalize each message even if it's just addressing them by name.
It will show that you're invested in each person and recognize how important they are to your campaign.
Highlight one or two of your favorite things about the products and why they're your favorite. Mention how you came to the idea if you can describe it briefly, and always include a link to your campaign- the easier it is for people, the more likely they'll do it.
For example, if you're running a campaign for a new watch, you could say directly to your contacts: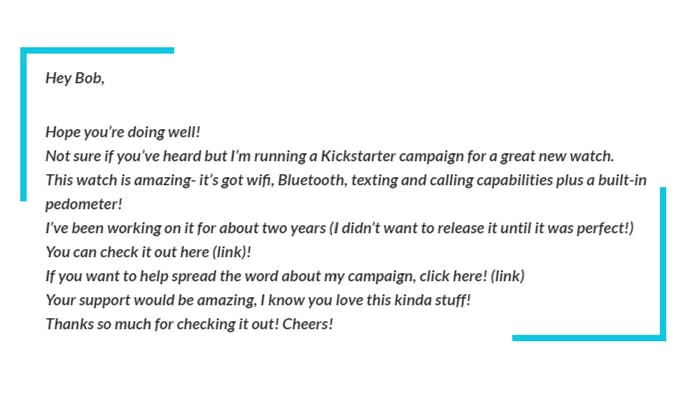 Obviously, the more time you can commit to spreading the word the better, but even if it's 20 minutes a day, set aside some time each day to reach out. Email a few people, reach out to a couple blogs and post a few things on social media.
You got this!

4. Use Facebook & other social media
Facebook is by far the best social media platform to use and the most versatile. It's a great way to share your campaign with friends and family but don't limit yourself to your personal profile. Creating a facebook page for your campaign is a great way to develop followers, and keep them in the loop with updates, pics and news.
Using facebook ads, you can target specific groups that would be interested in your products, resulting in more eyes on your campaign that are more likely to convert into pledges. Brilliant!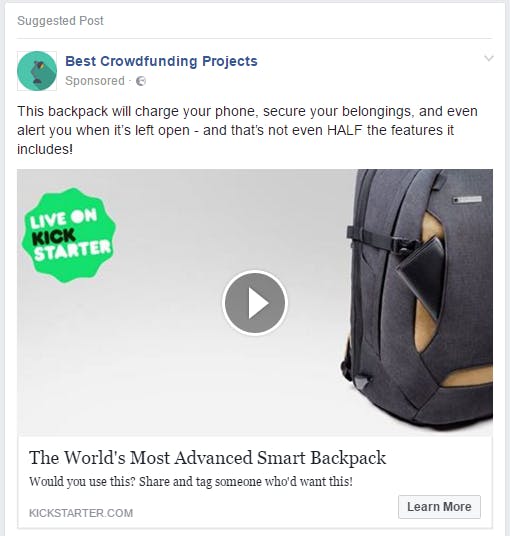 While facebook is an amazing tool, the other platforms deserve mention too! Instagram and Twitter are super popular, not only to reach out to a relevant audience but to share in general to a broad audience. Twitter is a great resource to use for reaching out to high profile people who may be able to jump start your campaign.
Be sure to use creative hashtags that represent your product and campaign and use them consistently across posts.
This not only allows you to organize posts, but people will be able to click on it and see your other posts creating more awareness!



Think about your target audience. Where do they hang out? Research relevant blogs that focus on your field. If there's a blog about cooking and you're launching an amazing new stick-free pan, those are the people you want to reach. People who are interested in the product are definitely people who are more likely to share it. Don't just send it to every blog you see though, send it to blogs that you would actually love to be featured on. Bonus if they have tons of followers!
5. Run a referral program
There are tons of resources out there to help market your campaign and using these tools will help reach way more eyeballs than you can do solo. Consider using a referral program as part of your marketing strategy- it allows you to control who you're marketing to, but also provides tracking info and support. Bonus!
It's never too early to think of your audience, and the more prepared you are before the campaign's live, the more successful you're going to be!
Driving prospective backers to a landing page and email form is a great way to build a community before your campaign launches. You'll have a list of people (leads) who have actively signed up because they are interested in your campaign. Easy Peasy!
Don't be afraid to ask for help! Think about your margins and what you can afford. Marketing should be an important factor in your budget but also do your research. You don't want to go throwing your money at just anything that offers to help you. Look for professionalism, reviews, testimonials, and fair pricing.
At the end of the day, this is your campaign and you know the feeling you want to go for. Spreading the word about your campaign takes work but with all good things in life, it will be worth it! Remember, never underestimate the power of being personable when spreading the word. Now start sharing!