How Peak Design Uses Kickbooster To Impact Their Bottom Line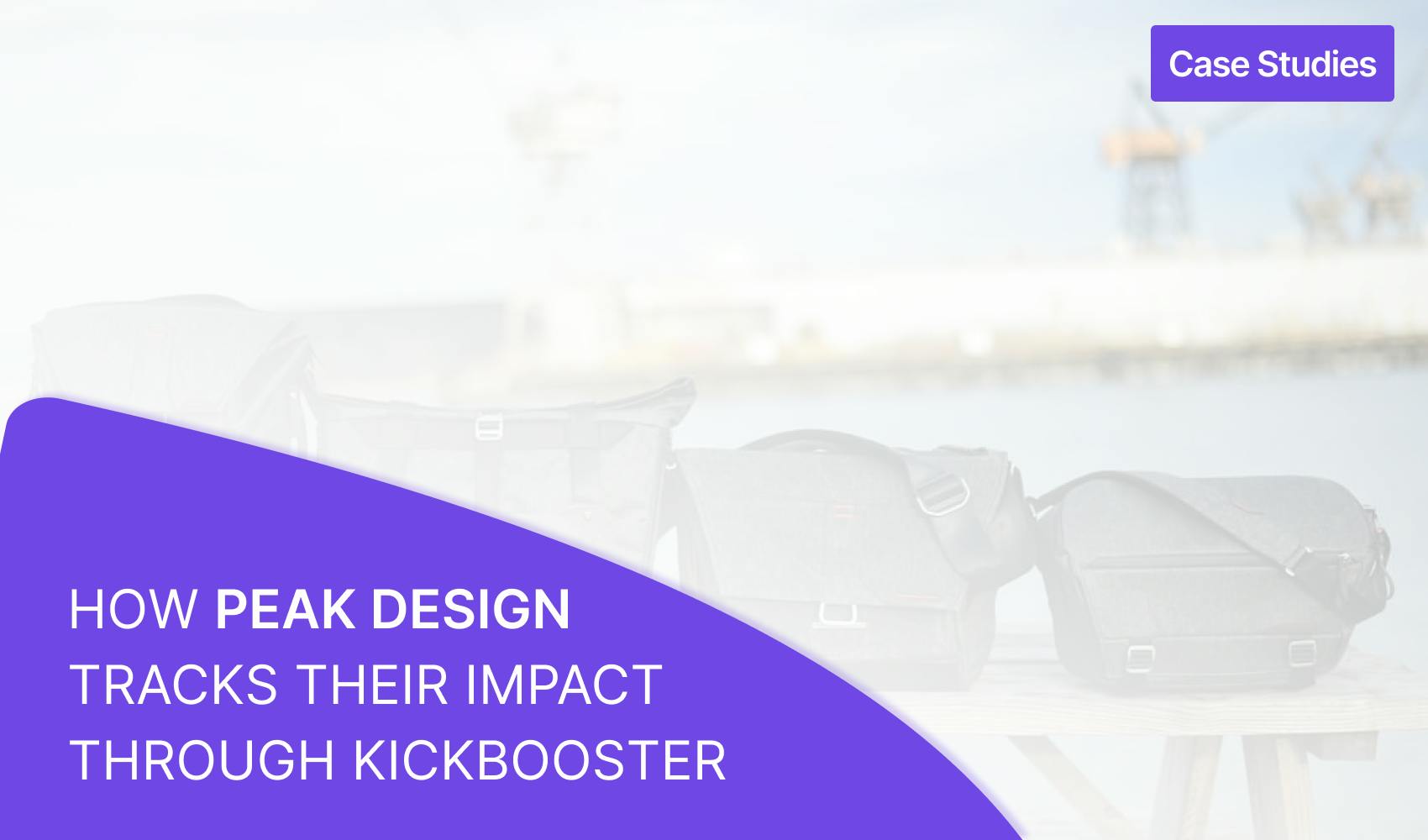 The Background
Peak Design is a product design company for everyday carry. They started out in the photography space, building and creating products to help carry photography equipment safely and securely. Eventually, Peak Design ventured into creating bags and travel gear for the general public. Although their products are still rooted in photography, they can be used by anyone, with plenty of pockets and flexible compartments. Each of Peak Design's products are sustainably sourced and created.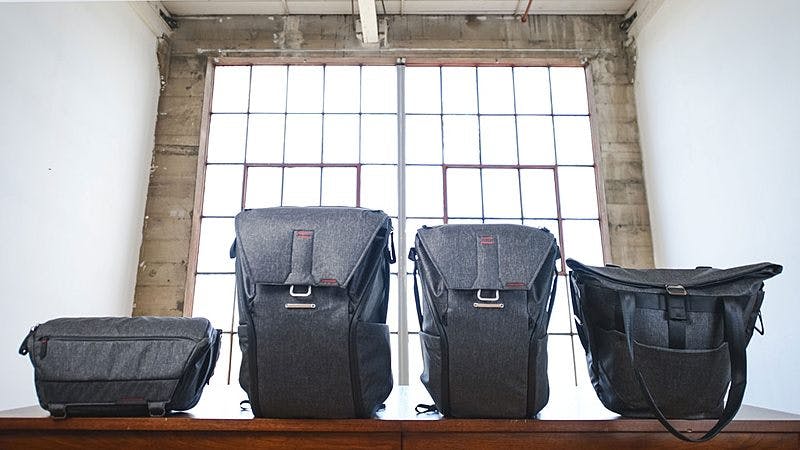 Peak Design is a fully crowdfunded company, taking no outside investments. Since their first crowdfunding campaign in 2011, Peak Design has built a devoted following of consumers who are passionate about their products. To date, Peak Design has raised a total of $34.3 million through crowdfunding, making them one of the most crowdfunded companies still in operation today.
The Challenge
After five successful and fully funded campaigns, Peak Design was looking for a better way to track the impact and return on investment their affiliate marketing efforts had on their campaign. They were also in need of a more productive solution for paying out affiliates rather than manually sending payouts one-by-one through PayPal.
The Outcome
Since integrating Kickbooster's Referral Marketing product into their marketing strategy, Peak Design has seen and tracked impressive results. "We've been able to track the impact of our campaigns through Kickbooster," says Elish Patel, Digital Marketing at Peak Design, "especially for our Tripod Campaign, where we raised [and boosted] a very significant amount, it was noticeable on our bottom line." One of the major benefits of affiliate marketing is that it uses a performance-based pricing model, which means you only pay for referrals that bring in successful pledges. "To me it's one of the most controllable tools when it comes to your ROI because you set your rate and you set your terms with your affiliates. As long as you're getting good affiliates that have an engaged community it's a no brainer to me," explains Patel.

As Peak Design continues to grow their list of affiliates, the customization of commission rates through Kickbooster has proved to be beneficial. "We like being able to have different tiers of programs. We have a standard percentage for our outward facing affiliate program and then offer different tiers to influencers or publishers," says Patel. The Kickbooster Marketplace makes it easy for publishers to find and link to campaigns, "as Kickbooster has grown and developed their Marketplace and relationships with influencers, it's been very useful for us," says Patel. "Being able to use Kickbooster so that publishers can easily link and write stories while earning some money promoting us has been really useful." As the campaign progresses, Peak Design is in communication with their backers, getting as many involved as possible through offering incentives.

Peak Design has taken the many features offered through Kickbooster's Referral Marketing programs and customized it to suit their specific needs, but the biggest reason they come back to Kickbooster campaign after campaign boils down to one thing – simplicity. "Kickbooster streamlines our process and makes it a plug-and-play option for our affiliate program. Before Kickbooster, we were paying out our affiliates manually, one-by-one – that alone is worth the cost," says Patel.