How invisaWear Boosts Their Bottom Line With Kickbooster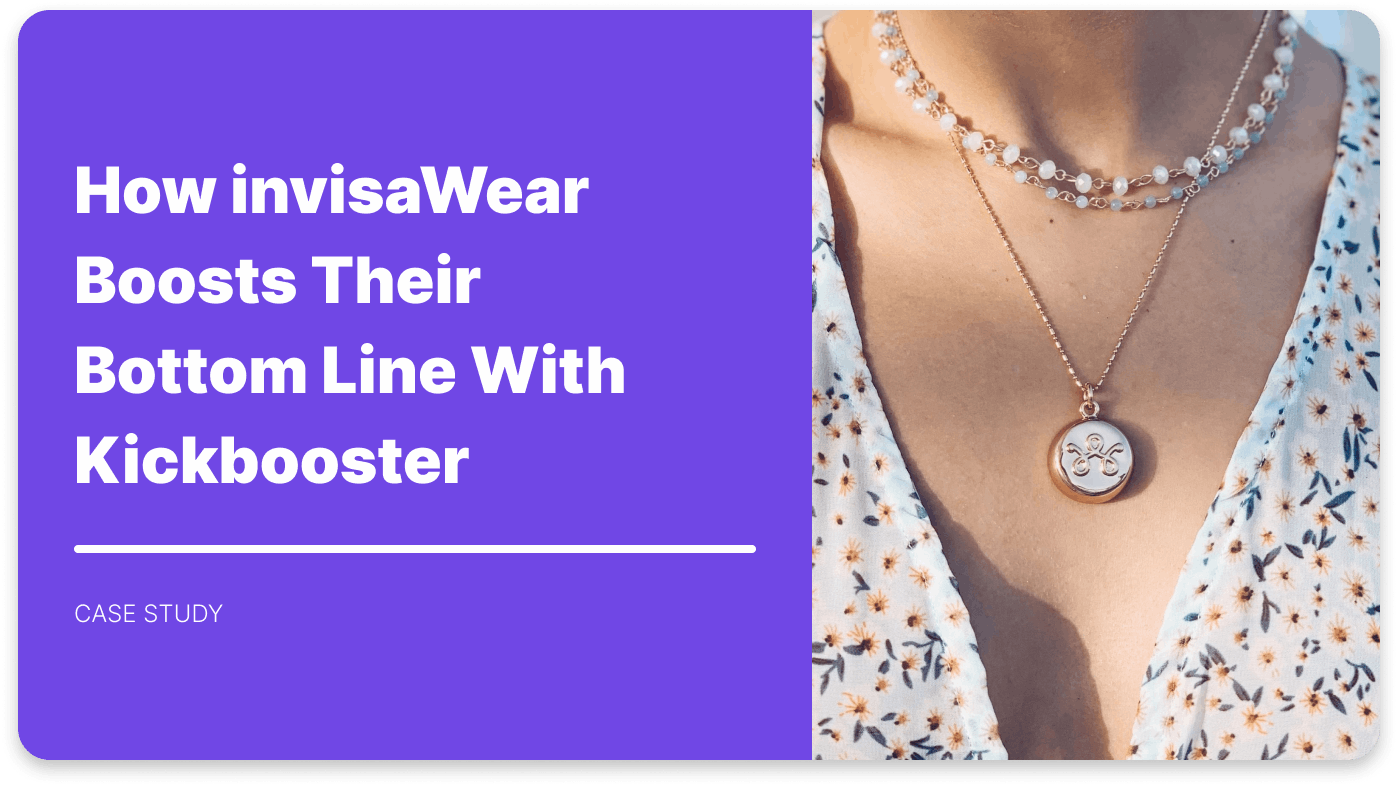 The Background
It's a bracelet, a necklace, a keychain – that could save your life. invisaWear is smart jewelry and accessories with a safety technology hidden inside, the device allows users to discreetly contact friends, family, and optionally 911 during an emergency.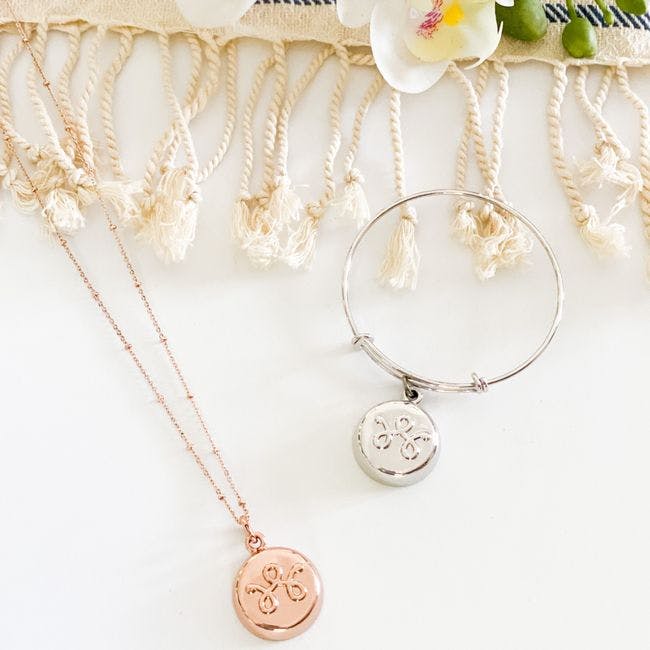 Statistics show that 1 in 5 women will be attacked at some point in their life – with many of these incidents happening close to family/friends.
invisaWear has made it their mission to make users feel safe, secure, and connected by creating discreet jewelry that, with two clicks of a button, will send out an emergency alert. The alert text, which includes the location of the user, is sent to five pre-selected emergency contacts notifying them that help is needed. The 'Contact 911' feature can be enabled as well.
invisaWear has been growing its brand steadily throughout the United States, and most recently expanded into Canada, attributing a huge part of their popularity to word of mouth.
The Challenge
With a brilliant idea and thousands of happy customers, invisaWear was looking for a way to hone in on that enthusiasm and incentivize users to spread the word. "We were looking for an affiliate solution that would help people share and sell the product they were passionate about," says Kristina Loycano, Sales Manager for invisaWear.
The Outcome
The team at invisaWear heard about Kickbooster through another merchant and decided to check it out for themselves. 
"Word of mouth is really big for us," says Loycano, "it's one of the main ways people hear about our devices and products. We wanted to be able to expand on people who were happy customers, who wanted to tell everyone under the sun about invisaWear while also giving them recognition for doing so, and Kickbooster worked perfectly for that."

Kickbooster's ecommerce tool along with invisaWear's referral marketing strategy improved their bottom line and created another revenue stream that wouldn't have otherwise been tapped into.
invisaWear has attracted thousands of affiliates and raised thousands of dollars through Kickbooster's affiliate marketing tool. "Kickbooster bridged the gap between affiliates and an untapped revenue stream," says Loycano.

In addition to a new revenue stream for invisaWear, affiliates also appreciated the ease of use of the Kickbooster tool itself. "It's not intimidating, it's user friendly. Our affiliates liked how easy it is to set up and use," recalls Loycano. 
It was extremely important that the platform invisaWear used for affiliate marketing had minimal barriers to entry. "If somebody tries to set up an account and keeps hitting obstacles, they're going to drop off, they're not going to progress. So the lack of friction for the consumer to sign up as an affiliate is really important," says Loycano. 
Kickbooster's customer support works closely with the team at invisaWear to ensure that any customer inquiries are solved quickly and efficiently, "If I tell an affiliate to talk to Kickbooster support, I know that they won't be left hanging. It's important to have confidence in the platform you're using because if you don't, that could be a bad experience for the affiliate." 

invisaWear has been using Kickbooster's ecommerce tool since 2018, leveraging the technology to enhance their affiliate marketing strategy and boost their bottom line. "We only have good things to say about Kickbooster and totally recommend their software to other ecommerce merchants."
To learn more about invisaWear and join their affiliate program, visit their website. 
If you are an ecommerce merchant and are looking for ways to increase your reach and revenue, click here.