Faunabelle: A Beautifully Illustrated Tarot Deck for Children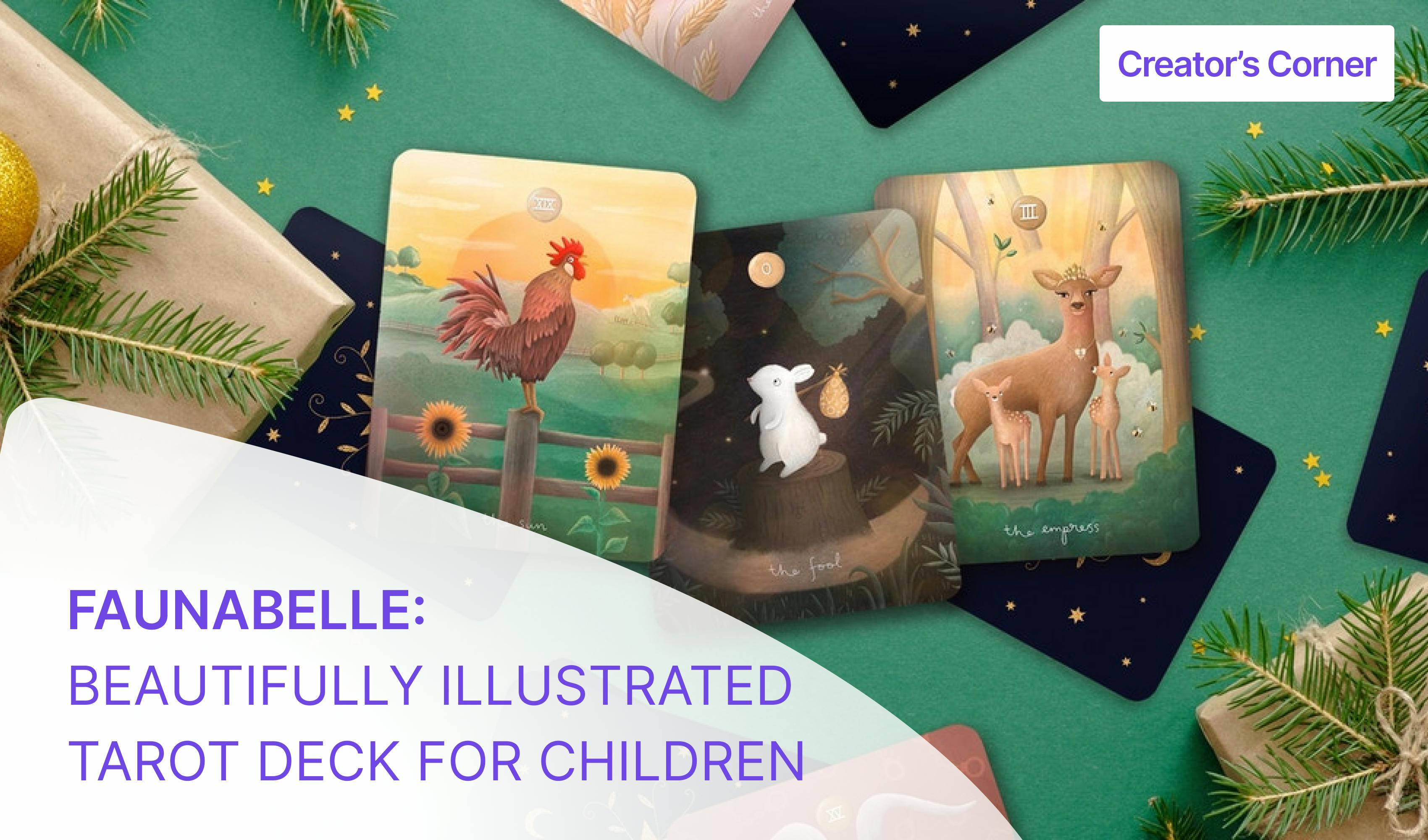 A beautifully illustrated tarot deck for children. The tarot consists of 78 cards meant to give guidance. This beautifully illustrated deck and guidebook is the first specifically created for children.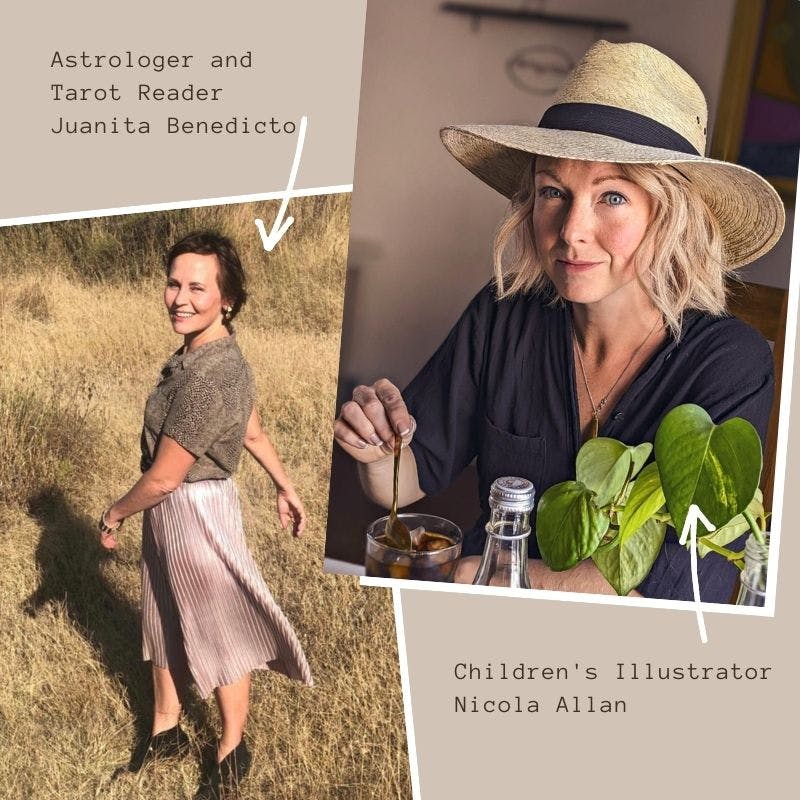 Name: Juanita Benedicto & Nicola Allan
Location: San Miguel de Allende, Mexico
Website: starstoneandfable.com/faunabelle

Campaign: Faunabelle
Platform: Kickstarter
Funding Goal: $22,000
Duration: December 19, 2020 – January 18, 2021
Meet the creators
Juanita is a librarian turned astrologer, tarot reader and magic maker. Nicola is a lawyer turned children's illustrator. We used to let our dogs play together when we were approached by a lovely disembodied idea who needed Nicola's art and Juanita's heart to come into the material realm.
From Day 1, we knew we were going to crowdfund. We're inspired by creative projects and the people behind them. We're huge fans of Beehive Books, for instance. Nicola's inspirations include Lisa Congdon, Judith Kerr, and Oliver Jeffers. Juanita's inspirations are Tom Waits and Pema Chodron (with a splash of Sor Juana Inés de la Cruz - the 17th Century nun/writer/feminist).
Why did you choose to crowdfund your project?
Tarot and astrology are soaring in use like never before. There are all kinds of decks at the moment, but none for children. We believed that backers would immediately "get" the project and want to see it come alive. We specifically selected Kickstarter because we've both backed projects on KS and also align with its creative vibe.
Do you have any prior experience with crowdfunding?
We are first time creators. Both of us have backed campaigns in the past.
Meet Faunabelle: A Beautifully Illustrated Tarot Deck for Children
Our project is a tarot deck and guidebook created for children ages 3 and up, although anyone who needs a little kindness and compassion will love it. It features 78 cards. The Major arcana are represented by 22 animal ambassadors. The suits are represented by four animals (dog, goldfish, cockatiel and tortoise). Tarot first originated in the 15th century as playing cards. Today, people use them as a source of guidance. A child might ask a question such as "How can I tell my friend something hard to share?" They can then pull a card which will suggest advice. It's quite lovely and helpful... just what we need in our time. We are selling the deck on Kickstarter for $40. There are different reward levels with other options such as enamel pins, stickers, a tote bag and even a tarot reading over Zoom!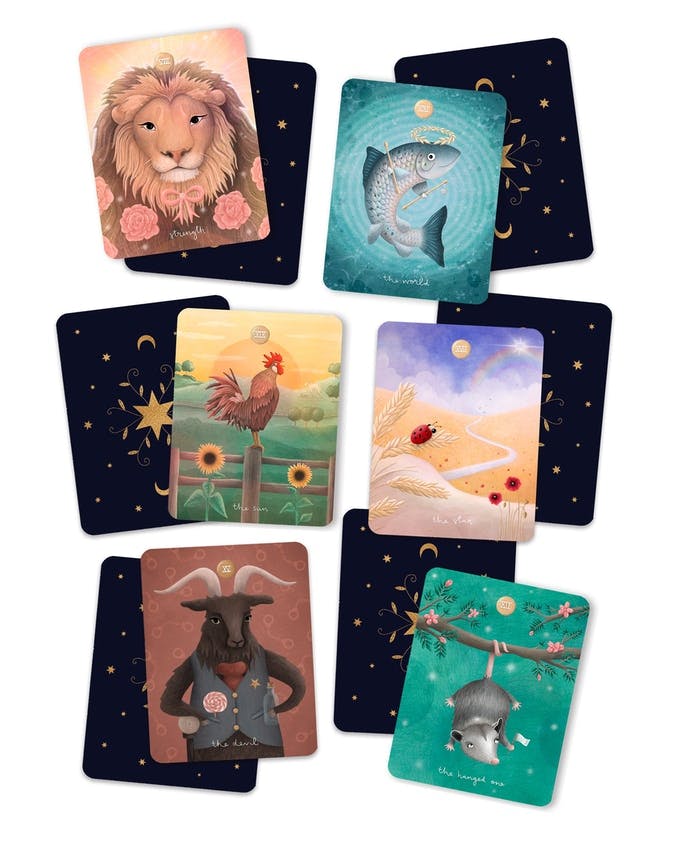 What inspired you to create this project?
We believe the idea itself approached us! It helps children open up about their stressors and to see things in a different perspective. For the Hanged Possum which speaks to escapism, one mother commented: "Escapism and surrender are such things! Especially as children can learn to disassociate early on. I love the articulations that children - and our inner child, hello! - can understand how being present is ok. Let's not be sleep-walking through life!"
What products/services have you used throughout your project's crowdfunding journey?
Nicola created a great gif for Instagram. I've reached out to podcasters and bloggers and we're doing interviews about the deck. We are also sponsoring a podcast episode that we both love which gives us a shout-out.
What recommendations do you have for other project creators?
Start early! We've been going strong for 8 months! I would have taken more time to get to know the communities (for instance, mommy bloggers) so that my communications with them felt more organic and not so much of an ask.
What stage is your project at now?
We launched on Kickstarter December 19th. We are now fully funded!
What's next?
We'll be shipping to backers in June of 2021. We would love to build on the success of the animals in the deck and create picture books for each of the major arcana ambassadors!
Where can people go to learn more about you and your project?
Website: starstoneandfable.com/faunabelle
Instagram: @faunabelletarot
Kickstarter: Faunabelle
Email: [email protected]
Is there anything else you would like to share?
Yes! We took diversity into account. This deck was created with kids in mind, but it's really for everyone. Using animals, we embrace all ages, sizes, genders and colors :)! Finally, there's a press release on our website with a bit more info about the symbolism used in a couple of the cards.