How to Empower Kickstarter Campaigns by Shipping from China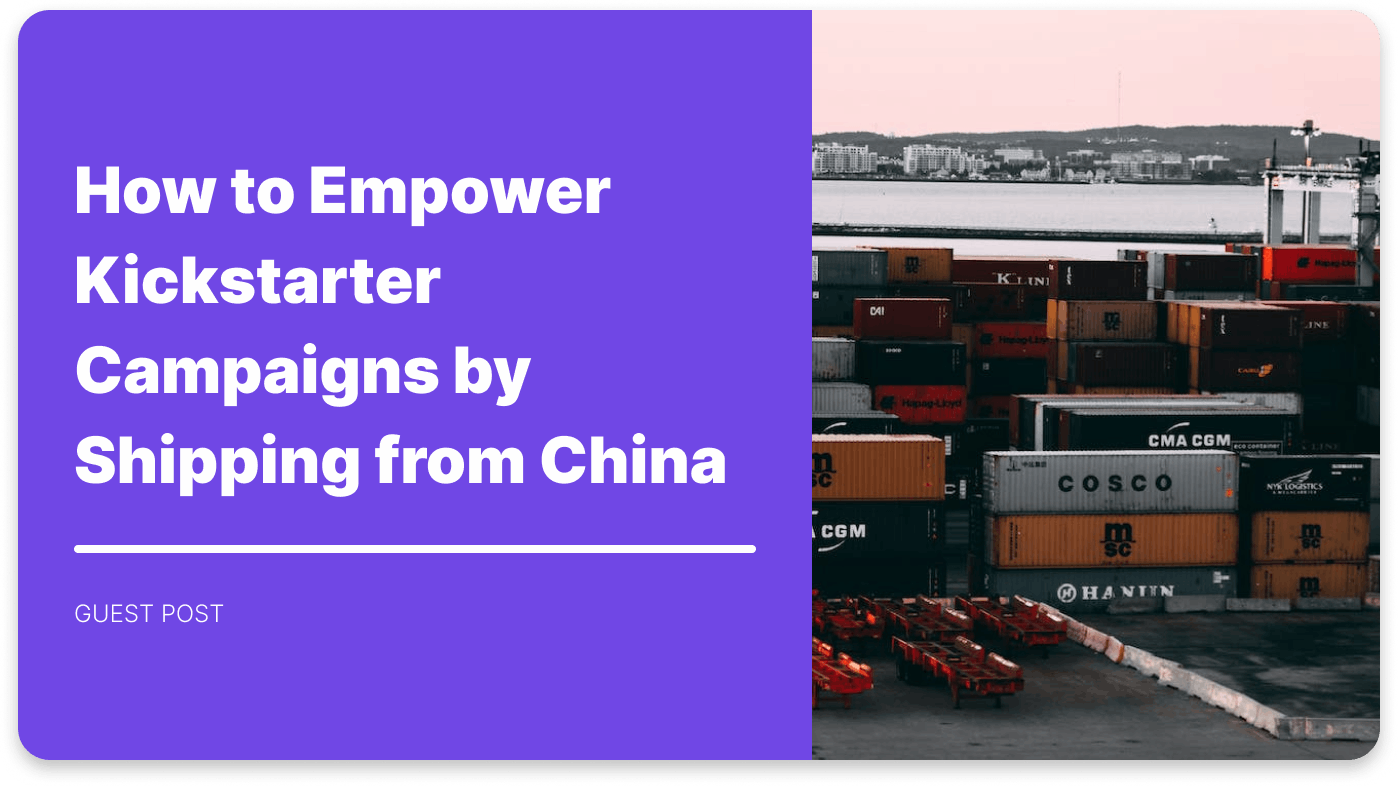 Once your Kickstarter project is successful, Kickstarter campaign owners should deliver the promised crowdfunding rewards to their backers on time. But the fact is only 65% of Kickstarter backers agree or strongly agree with the statement "items are delivered on time", and the others have expressed some dissatisfaction with the delay in fulfillment. Hereby, SFC combines its 15-year experience in China fulfillment and shipping, summarizes the difficulties of Kickstarter shipping, and shows tips to empower Kickstarter campaigns by shipping from China, to help campaign owners improve backers' satisfaction with rewards shipping.
Content:
What are the Difficulties of Kickstarter Shipping?
How to Ship Kickstarter Rewards from China Efficiently?
How Does SFC China Shipping Empower Kickstarter Campaigns?

What are the Difficulties of Kickstarter Shipping?
a) Collection of Kickstarter shipping addresses
It usually takes nearly a year from Kickstarter project launch to Kickstarter reward fulfillment. If you contact your backers for a shipping address after you've reached your funding goal, collecting Kickstarter shipping addresses can be difficult. This is because, during that long year, your Kickstarter project backers may change their contact information or relocate. Incomplete or incorrect Kickstarter shipping addresses are certain to drag the final fulfillment of your crowdfunding reward.
b) Multiple or remote destination countries
Kickstarter is a global crowdfunding platform, so your Kickstarter projects backers may come from all over the world. If the backers' Kickstarter shipping addresses are not the main shipping countries but remote areas, the difficulty of fulfilling the crowdfunding reward increases. 
Generally speaking, logistics channels of non-main shipping countries or remote areas tend to be fewer (or none), and either the shipping fee is too expensive or the shipping time is too long. In addition, the taxes and fees in each country are varied. Therefore, it is particularly important to have the ability to integrate multiple global logistics resources.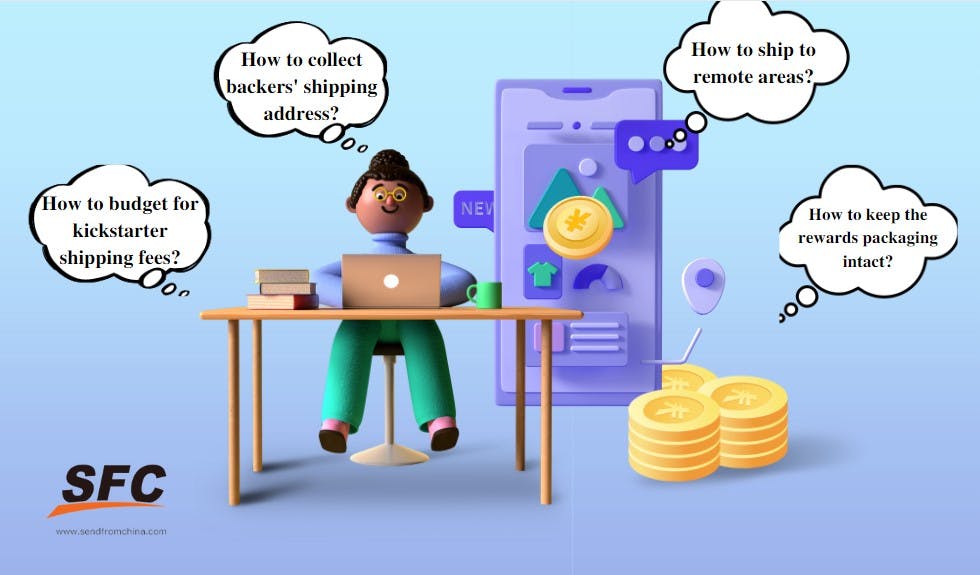 c) Budget for Kickstarter shipping fee
Kickstarter reward delivery will incur a large number of costs, which include shipping fee, taxes and duties, and the charges of rewards redistribution. In addition, the shipping fee varies from different stages due to multiple factors. Thus, it's difficult for you to calculate the accurate Kickstarter shipping fee and set aside enough budget for your Kickstarter projects during the preparation stage without professional guidance. And if you ship at different times, there will be a difference in shipping costs. Besides, there may be more than a dozen channels to ship from China to a certain country, so you need to combine your product information and delivery time requirement to find the most cost-effective one.
d) Keep the rewards packaging intact
Your Kickstarter backers may be irritated by the broken rewards upon receipt, let alone to test the product attributes and become your retained customer. Kickstarter rewards usually travel long distances to arrive at your backers, and there will be collisions and abrasions during the shipment. Therefore, it's a challenge for you to maintain all rewards in good condition. 
e) Track Kickstarter shipping status
Kickstarter rewards are sent to a variety of shipping addresses, and their delivery times vary. You are required to track the real-time shipping status of each Kickstarter reward to determine whether your backers have received the goods or not, and deal with the subsequent shipping compensation. The more Kickstarter backers you have, the harder it will be to track the status of orders.
How to Ship Kickstarter Rewards from China Efficiently
As China is one of the largest manufacturers in the world, most kickstarter rewards are made and sent from China, and the need for shipping rewards from China to global efficiently is more urgent. When it comes to shipping, you can choose DIY Shipping, door-to-door shipping service or 3PL fulfillment center, so you can choose to ship Kickstarter rewards by yourself or by a crowdfunding fulfillment center in China.
a) DIY Shipping
DIY shipping is the abbreviation of Do-It-Yourself shipping, which means a person ships orders with his self-owned logistic channels. The premise of using this method is that you own the logistics system from China to your target countries'. If your shipping network covers all of your Kickstarter backers' shipping addresses, then this method is feasible.
b) Door-to-door shipping service
Due to the complexity of logistics, many crowdfunding creators are more inclined to choose the B2B mode to ship to the destination country and then distribute the goods locally. In fact, this is a good choice if you have a large quantity of goods in a certain country.
However, if there aren't many backers of your projects, or there are not so many supporters in some countries, the door-to -door shipping will increase the cost for you. Such as,
Tariff cost, in most areas B2C tariff will be lower than B2B, or even no tariff.
Shipping and fulfillment costs will undoubtedly be cheaper than multiple destination warehouses and local express.
Management & communication cost, you only need to communicate with a quality 3PL center in China (such as SFC, who will help you calculate all taxes, shipping costs, and deliver each package to the backers accurately.)
c) Choose a reliable China Crowdfunding Fulfillment Center 
  A crowdfunding fulfillment center is another name of 3PL order fulfillment center that is capable of handling crowdfunding rewards. With rich experience in dealing with all kinds of problems and emergencies of Kickstarter shipping, the China crowdfunding fulfillment center can ship your Kickstarter rewards from China to backers at a fast delivery time and high delivery rate.
There are a large number of 3PL crowdfunding fulfillment centers in China, but a reliable one will bring more benefits to your campaign. Here are a few criteria for a reliable crowdfunding fulfillment center:
Professionally certified fulfillment company.
Near to your rewards supplier or manufacturer.
All-inclusive order fulfillment services.
Intelligent warehousing & distribution system.
Complete global shipping network.
Visible inventory, expenditure and order status.
A crowdfunding fulfillment center can rescue campaign owners from tiresome shipping work and help turn their crowdfunding backers into ecommerce customers through professional fulfillment & shipping services, it is more popular than the former two options. 
To certify this point, the following will take the China fulfillment center SFC as an example to show how superior shipping services can empower your Kickstarter campaign.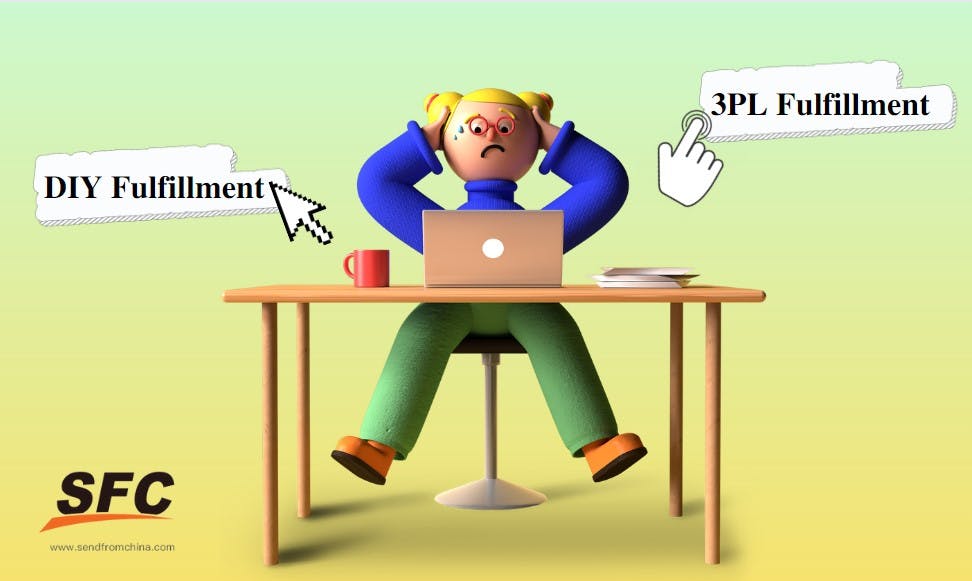 How Does SFC China Shipping Empower Kickstarter Campaign?

a) Professional Kickstarter shipping advise
SFC has over 15 years of experience in Kickstarter shipping and is able to handle various Kickstarter shipping issues and contingencies with ease. All customer managers are well-trained, you can seek your dedicated account manager for help, or find professional Kickstarter marketing, fulfillment and shipping guidance from our relevant crowdfunding blogs. With professional crowdfunding tips, your crowdfunding project will be more smooth.
b) Quick pick-pack-ship processes
As the efficiency of picking, packing and shipping all will affect the delivery time of your kickstarter rewards, it's of great importance to find an all-in-one fulfillment center to store, pick pack and ship in one place. SFC is a one-stop order fulfillment center in Shenzhen, China, which is close to most of your manufacturers or product suppliers in China. It is a technology-oriented fulfillment center, and is capable of processing systemically with its self-owned smart shipping system. It can process 0.5 million orders a day and the error rate is less than 0.003%.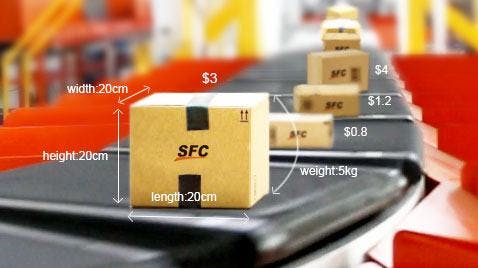 c) Integrate with Amazon/Shopify
Some Kickstarter creators may build e-commerce platforms for crowdfunding, creating products (name of scheme in which you want a donation) with an initial pricing (donation amount) and implement checkout. In this way, backers can place orders directly on your platform, and you can increase your funding amount. SFC supports API Integration with your Amazon/Shopify store, which allows you to sync crowdfunding orders automatically to SFC system and have inventory well-managed. 
d) Various shipping channels
SFC offers comprehensive solutions for international shipping and fulfilment for more than 80000 customers by cooperating with over 50 international shipping partners. We will base on your needs select suitable channels to ship kickstarter rewards to your backers door-to-door.
Postal Services: Cheaper. They are good to use for some areas.
SFC Dedicated Lines: Recommended. They cover most main countries with a stable time frame and competitive rates.
Express Services: Fast.
We also launched Sea Shipping Channels for heavy games, which provide economical solutions for board game Campaigns. What's more, SFC supports no IOSS shipment (DDP Scheme), so the backers need not pay any fees while receiving their rewards.
e) Complete quotation for the projects
When customizing your shipping plan, your SFC exclusive account manager will provide a complete quote for your Kickstarter project. This quotation will include your storage, fulfillment and shipping fees (the exact cost depends on your requirements). If you contact SFC in the preparation stage, your reward fulfillment and shipping budget can refer to our quotation, which will save you a lot of time. In addition, you can store your rewards in SFC warehouse in Huizhou, Guangdong province, China with 30 days free of storage fees.
f) Custom packing solution
For board-games, we would like to recommend repacking with bubble wrap to protect the games and also packing the game with plastic corners or boxes if needed.
Of course, the packing material would also be based on the game's weight, size, your needs etc.
1). Bubble Wrap + Plastic Corners (if needed) + bubble mailer on the outside.

2) Bubble wrap + Customized Cardboard Box. 

g) Real-time Kickstarter shipping tracking info
Choosing SFC to ship your Kickstarter rewards, you and your backers will receive the tracking email immediately after the rewards are shipped out, and you can check the real-time order status on SFC tracking system and related tracking sites. SFC tracking system supports batch upload tracking numbers, so you can easily know the delivery rate of the Kickstarter rewards, and ask for feedback from your backers earlier.  
h) Separate customs declaration
Customs declaration services are required by most crowdfunding creators. SFC supports separate customs declaration, and gives creators the declaration documentation to apply for a tax refund. Getting a tax refund will reduce your shipping expenses and improve your cost efficiency.
SFC has helped over 100,000 projects and ecommerce sellers fulfill their crowdfunding rewards perfectly. If you want to get a quote for your complete campaign, you can click the picture below.