Camera Controls For Your iPhone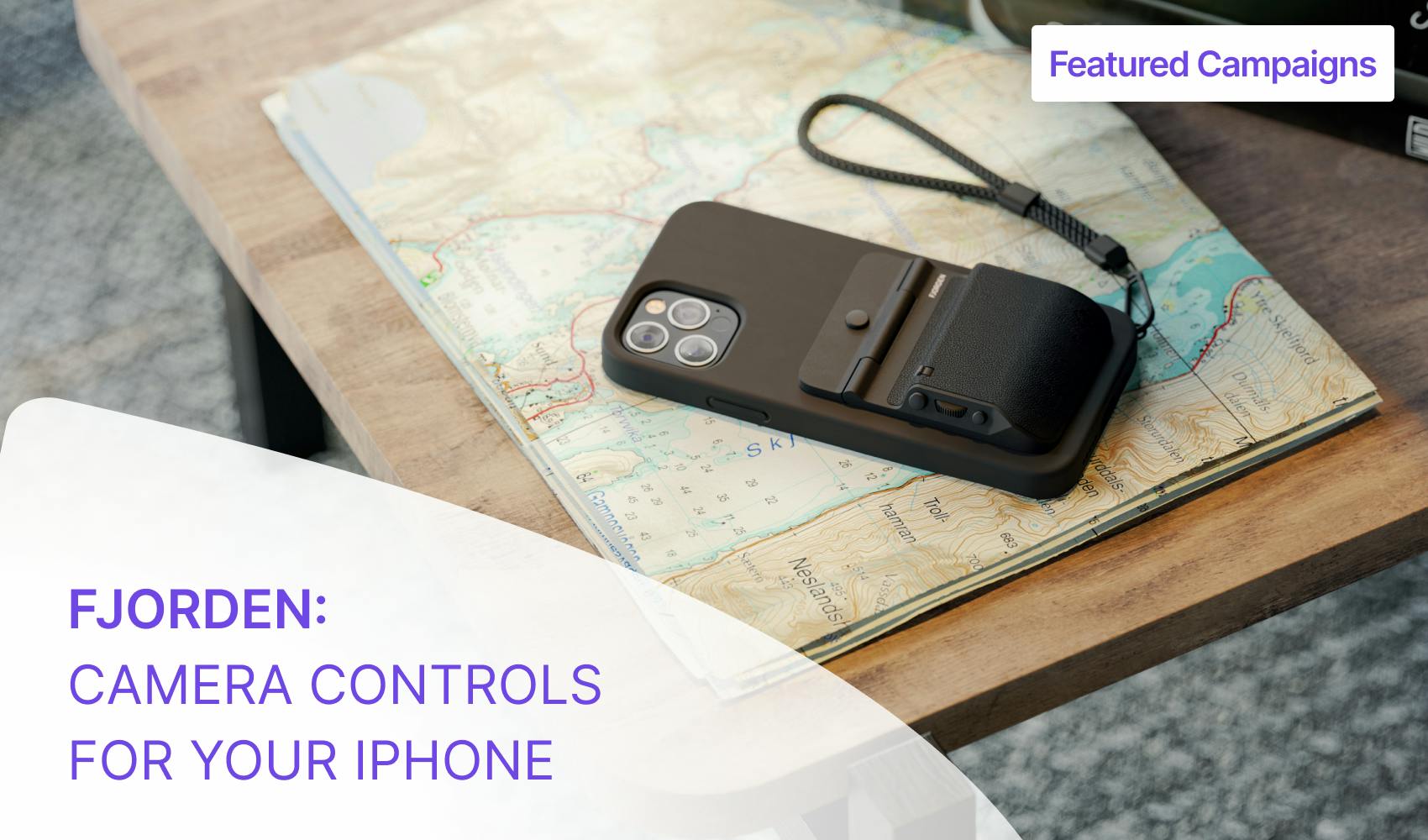 Say "cheese", with the world's first pocketable, professional iPhone camera grip. Whether shooting street, portrait, or travel: Fjorden will help you achieve your creative vision.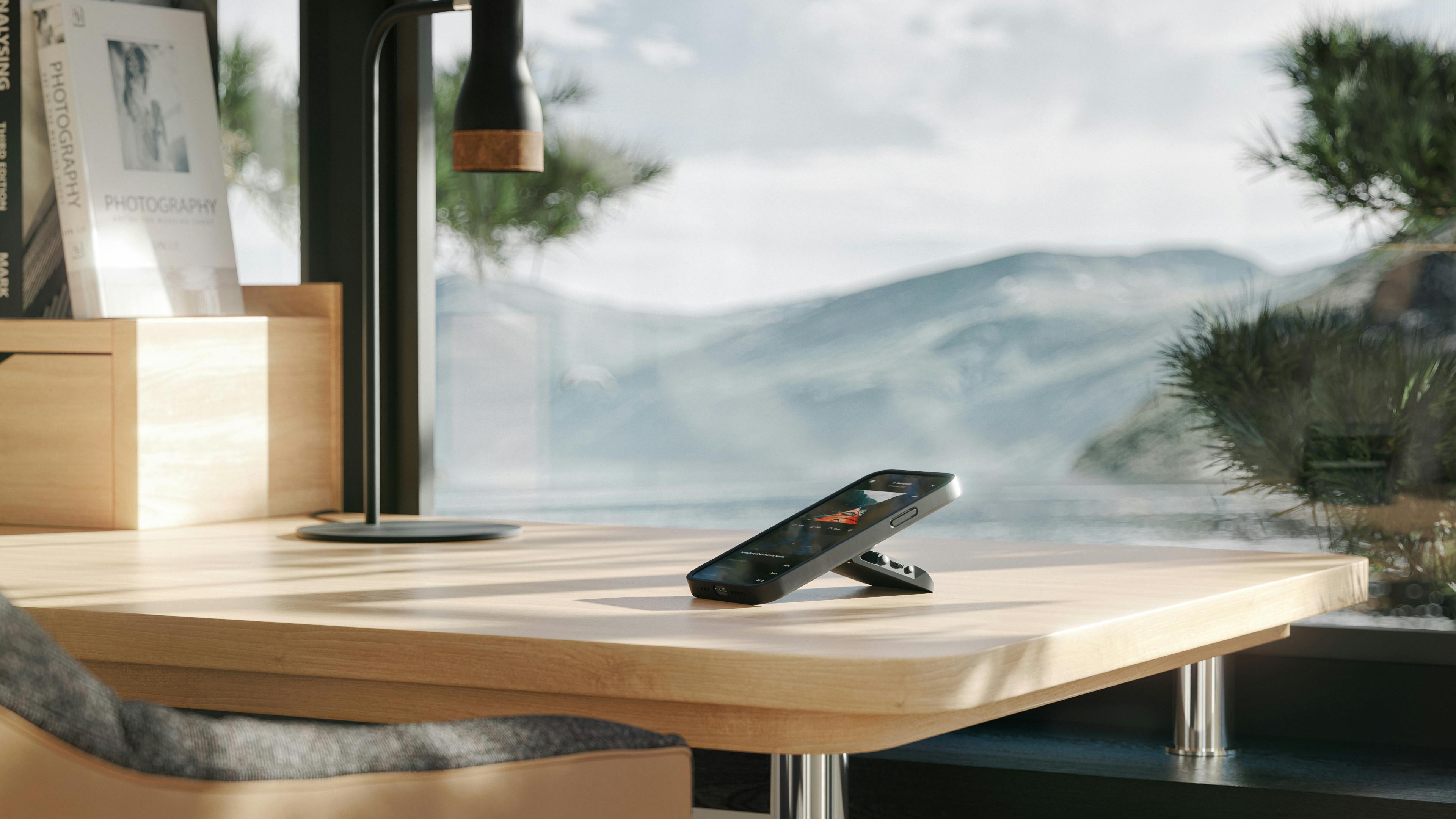 Quality Controls
Your iPhone already has the capability of shooting professional-quality images, and now with Fjorden, you can enjoy professional-quality camera controls. 
The Fjorden has 4 unique features:
1. Two-Stage Shutter Button
       Just like your real camera: Half-press to focus, full-press to capture the image.
2. Customizable Control Dial
       Easily adjust exposure, shutter speed, ISO, portrait mode aperture, manual focus, and other parameters without changing your hand position.
3. Multi-Function Button
       You choose what it does: Trigger portrait mode or selfie mode, select flash mode, or switch between other custom settings.
4. Zoom Lever
       Quickly switch between iPhone lenses, or smoothly zoom in and out.
Fits in Your Pocket
The Fjorden's patent-pending design is the world's first pocketable iPhone camera grip with multiple physical camera controls. At only 10.7mm (0.39in) deep, when paired with an iPhone 12 Pro the depth is the same as an Apple AirPod case.
There's an App for That
The iOS Fjorden Camera App is a professional, intuitive camera app for fast, one-handed shooting. Shoot in "Full Auto" to let the iPhone work its magic, or take manual control of camera parameters. The app user interface is fully customizable so you can assign features or parameters to Fjorden's hardware controls to create a personalized camera. 
Other Features
The Fjorden is compatible with other leading camera apps and lenses such as the ProCamera, Obscura, and Moment M-Series lens. 
It's fully adjustable kickstand allows you to use your phone in portrait mode for video calls or rotate it to landscape mode for watching YouTube. 
Fjorden connects via Bluetooth and lets you shoot remotely using a tripod – ideal for shake-free, nighttime photography. 
Finally, the standard CR2430 coin cell provides up to 12 months of battery life and can be easily swapped via the battery tray.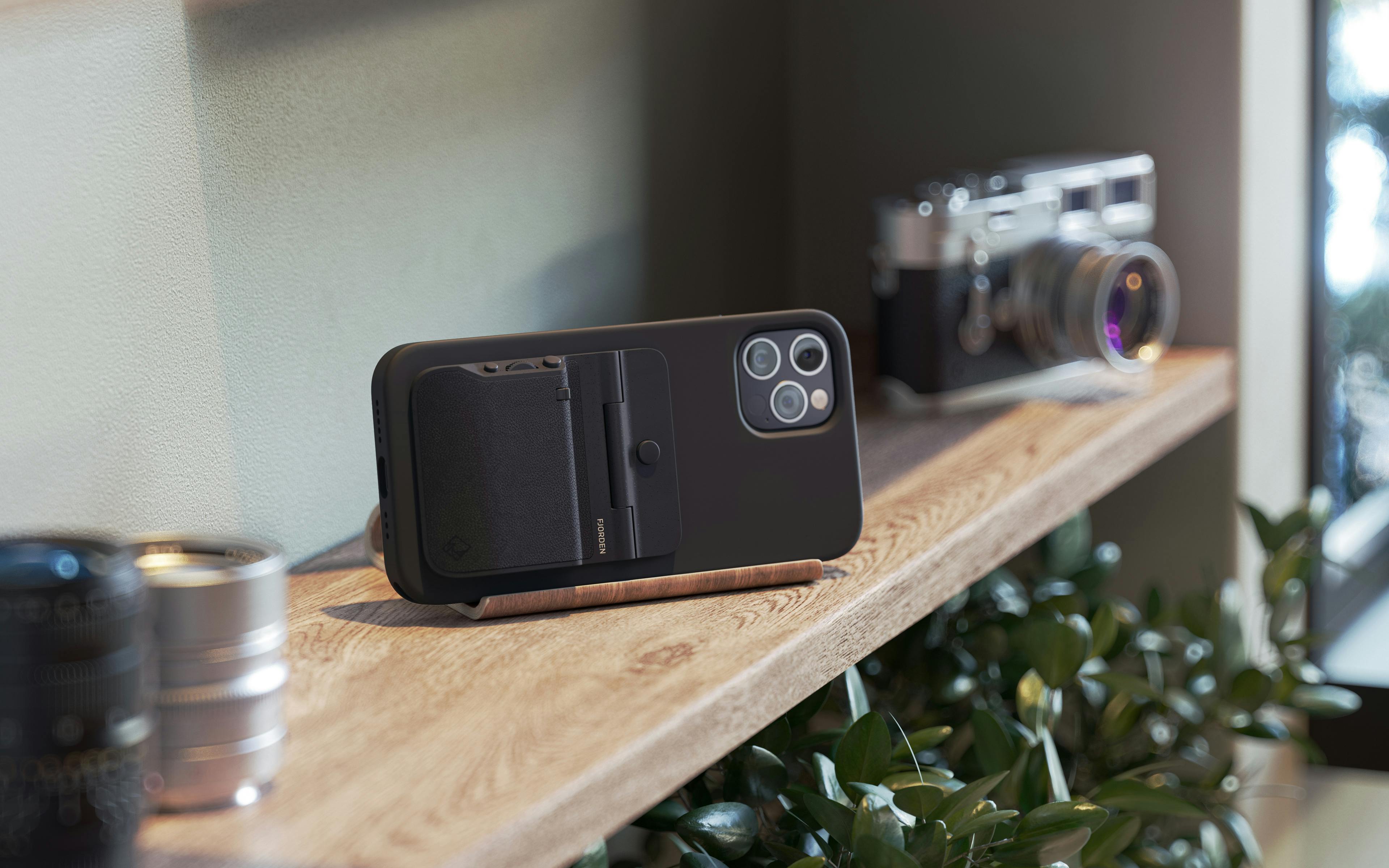 The Fjorden starts at €119 Euro (approx. $140USD) through Kickstarter. Learn more and pre-order your own Fjorden by visiting their campaign page.