ATOWAK Ettore: Luxury Supercar-Inspired Watches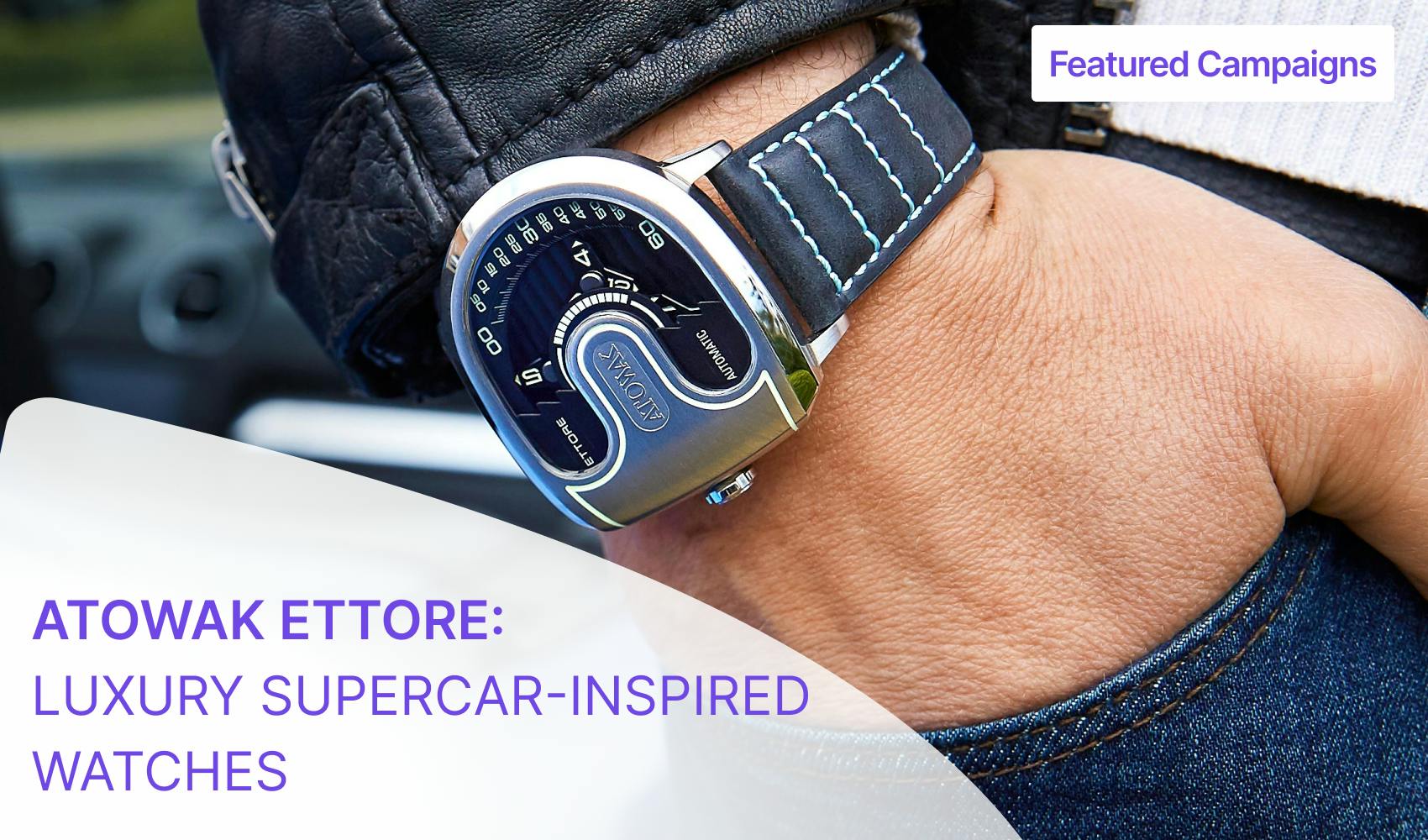 Inspired by the elements of a supercar, ATOWAK Ettore Drift and Ettore Lite watches provide a feeling of speed on your wrist, with the curving elegance of a race track and sophisticated 4-arm wandering hour time display.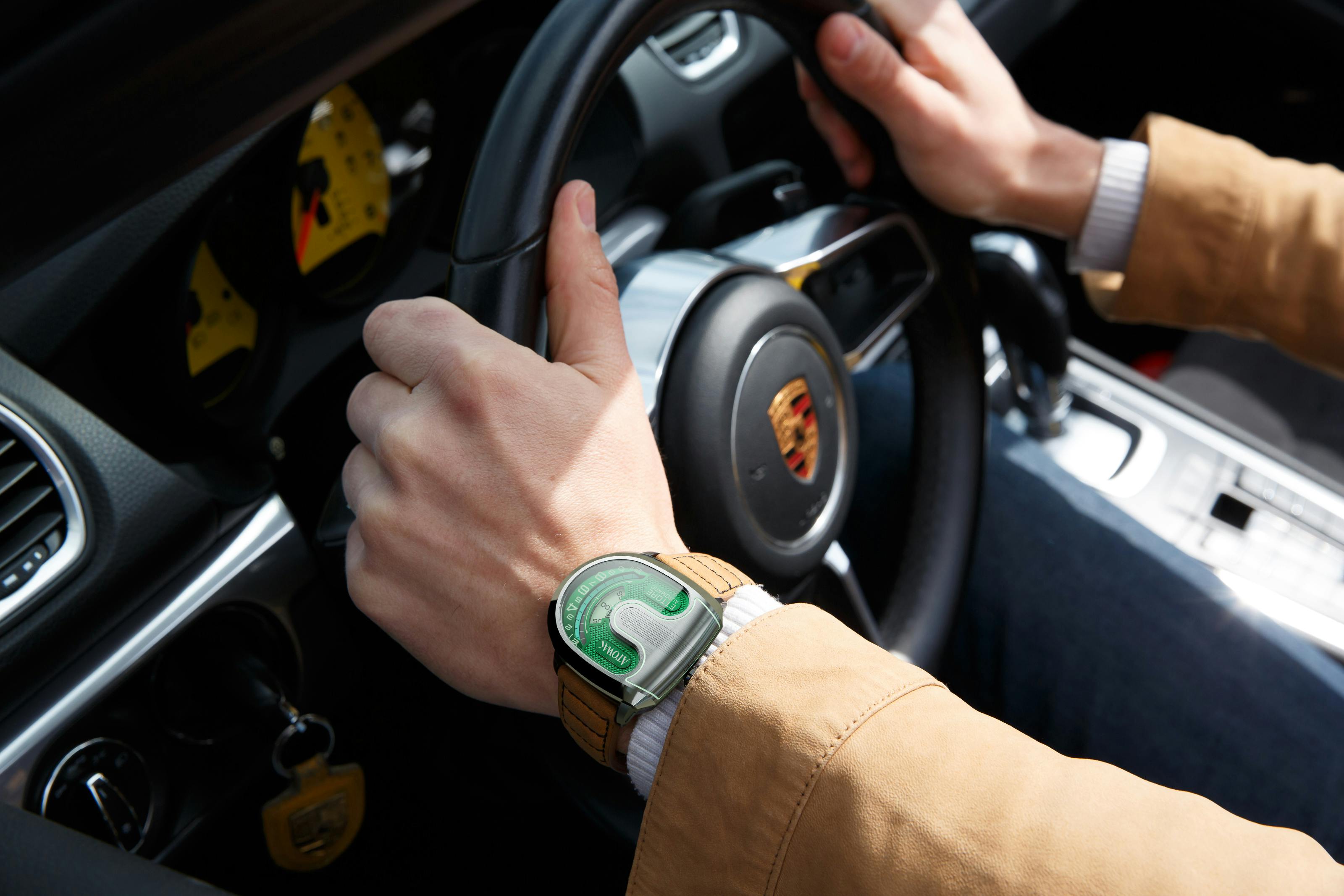 Designed to Impress
Ettore's appearance is impressive, the streamlined glass presents a breathtaking racing track while the case is inspired by the supercar iconic hood design, evoking a feeling of supercar racing and a vision of speed on your wrist.
Even in the dark, Ettore stands out with exciting curved lines and numerals illuminated by  Swiss Super-LumiNova coating, delivering a feeling of driving a supercar at night. From inside to out, every single detail of Ettore is meticulously perfected to the highest standards for premium quality and luxury style.
"At ATOWAK, our focus is to always push the boundaries of style and provide our community with watches that are totally unique," said ATOWAK CEO, Johnny Deng. "We found our inspiration for Ettore in the world of supercars and racing. The bold lines and sensation of speed found in the fastest cars informed the subtle curves of our watch and its intriguing method of indicating the time subverts the concept of traditional mechanical watches."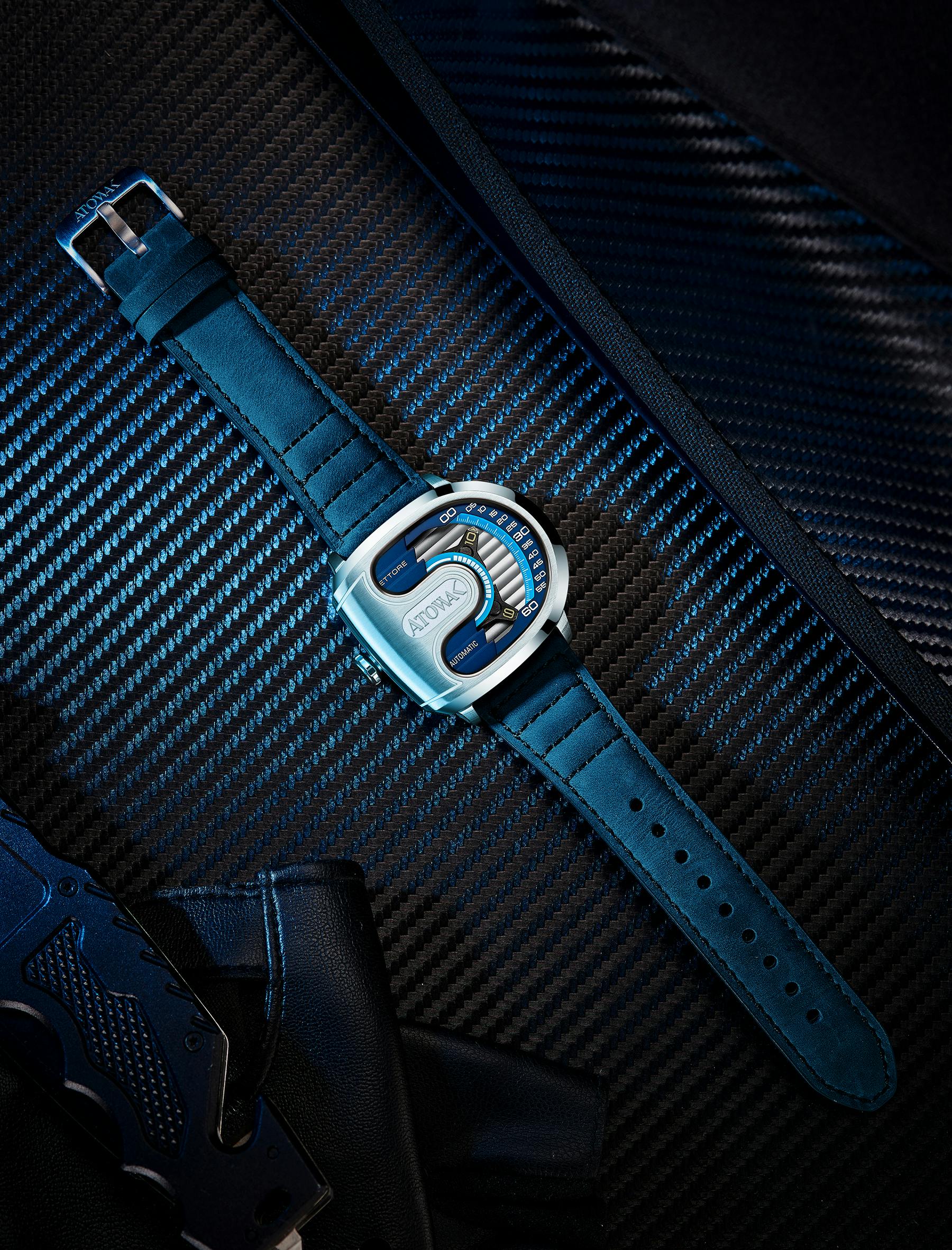 Reading time on the Ettore is intuitive yet eye-catching. Its 4-arm wandering hour hands, each with three numbered indicators rotating in perfect precision, simultaneously show the hour and minute as it sweeps across a numbered indicator. Combined with the supercar-inspired shell, Ettore is a guaranteed conversation starter!
Ettore Drift
The ETTORE Drift has 12 rotating hour indicators (three per arm) that work in synchronicity, sweeping the dial with a finely crafted aluminum cross arm structure that moves across a minute index to precisely tell the time. The watch's movement is built upon MIYOTA 9015, which has been redesigned for the custom four-arm time display.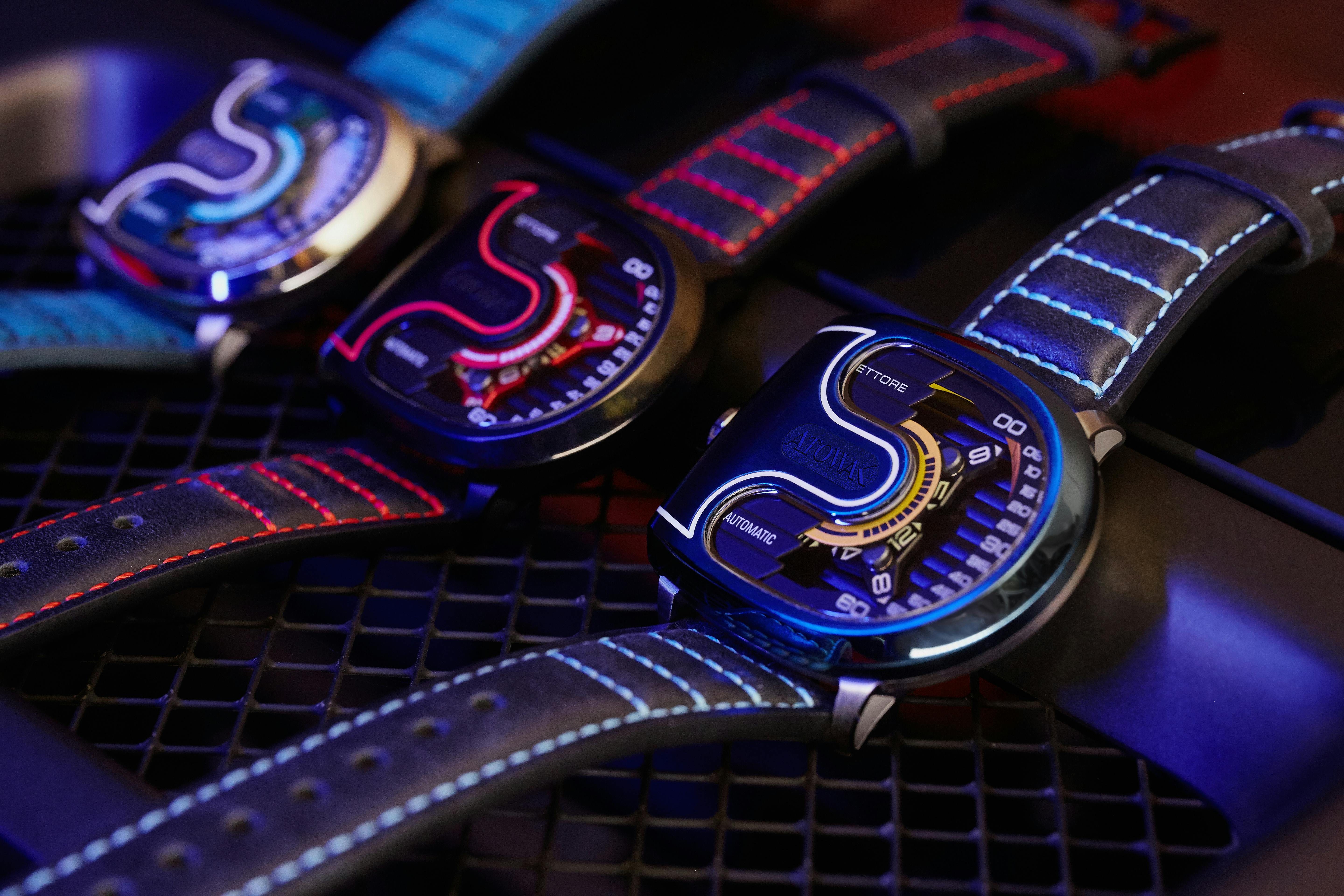 Ettore Lite
For the watch-lover who prefers retrograde style time reading, the Ettore Lite is a great choice that retains all the symbolic supercar elements.
The Ettore Lite has the same material and strap as Ettore Drift (which means all six optional straps can be used in Ettore Lite) and the same functions such as 3ATM waterproof and super luminova coating. But its price is almost half!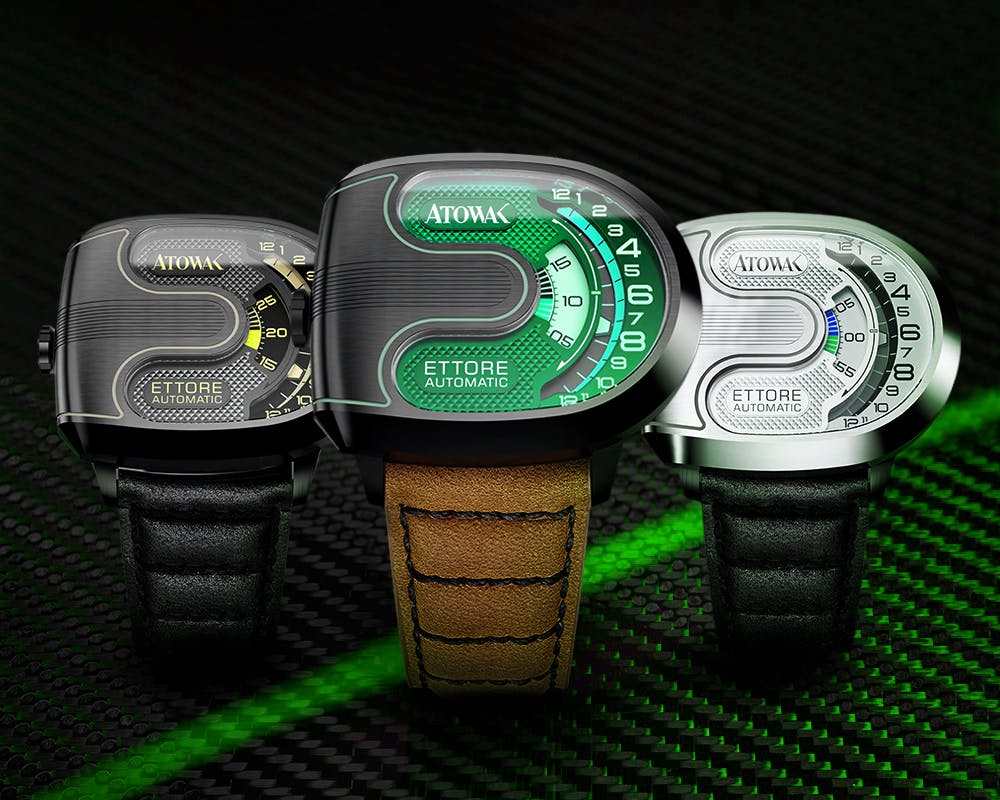 Super- luminova coating makes Ettore Lite shine through the dark with durable 316L stainless steel, created through a series of 20 separate pressings and over 50 fine processing steps. 
It's all in the Details
The case of the Drift and Lite are both machined from durable 316L stainless steel and are created through a series of 20 separate pressings and over 50 fine processing steps. Then, every part of the surface is delicately polished to highlight each stunning facet. 
In addition, Ettore is made with a sapphire crystal that is finished with an anti-reflective AR coating which is scratch and smudge resistant, delivering a luxury time-reading experience through the time.
All Ettore watches use top-quality Italian leather that is supple and comfortable, yet durable. Even after years of use, it retains its vivid luster and comfort. Ettore's strap includes a quick-release spring bar system that allows you to replace the strap easily. With one simple press, you can detach the strap and replace it with different color options to fit different style requirements.
Accessible Luxury
Wandering hour complications are the most sophisticated and intriguing time display in watchmaking. Often reserved for high-end luxury watches, the complexity involved in creating this dedicated movement and its time indicating system easily pushes the price to an unattainable level (most are over $10k). ATOWAK devoted years of development to create their own exclusive custom wandering hour watch at a more accessible price. 
The Ettore Drift starts at $1,199USD through Kickstarter and is the premium model of the series. The Ettore Lite is a retrograde watch that forges the wandering arm, opting instead for a classic time display with a similar racing aesthetic and starts at $649USD on Kickstarter. 
Get your Ettore Lite or Drift by visiting their campaign page on Kickstarter.