Getting started with Kickbooster and

1. Connect your store
Simply enter your store URL and let Kickbooster guide you through our step by step set up. You will be up and running in under 5 minutes!
2. Set your reward
Choose a reward that fits your budget! You can even launch multiple programs to offer different rewards to different types of Boosters.
3. Spread the word
Once you're set up, all that's left to do is let people know you're using Kickbooster and watch the magic of referral marketing take over.
Booster Signup Page
Easily design the look and feel of your Booster signup page
 to match your brand.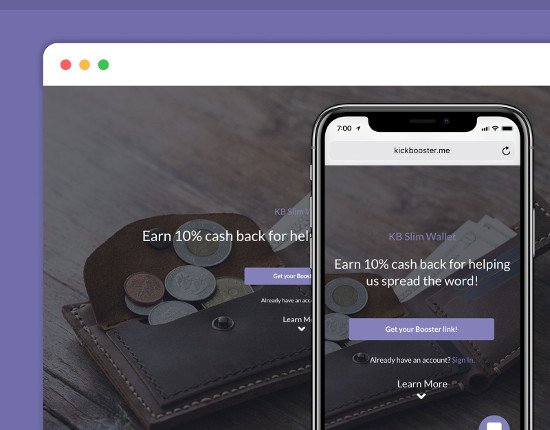 Turn your customers into Boosters
Automatically invite your customers to participate in your referral program after making their purchase using Kickbooster's Post-Purchase Pop-Up.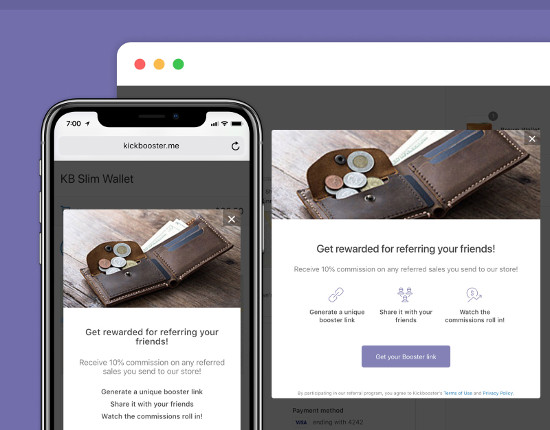 Dashboards
Kickbooster provides you and your influencers with a transparent, easy-to-manage tracking system and dashboard that can put you both at ease, allowing you time to focus on the relationship rather than the logistics.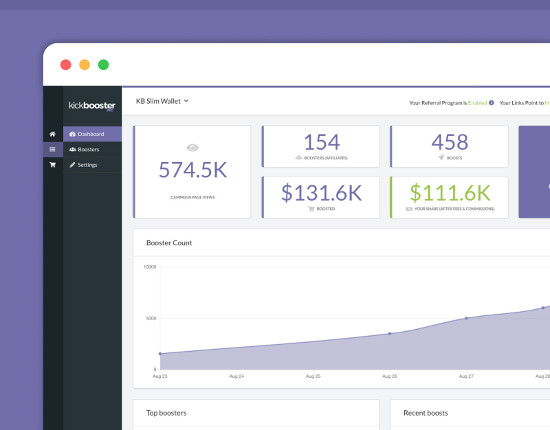 Marketplace
Add your referral program to our Marketplace, promoting it to our network of publishers, bloggers, and professional marketers at no extra cost.