Pledge Manager Now on WooCommerce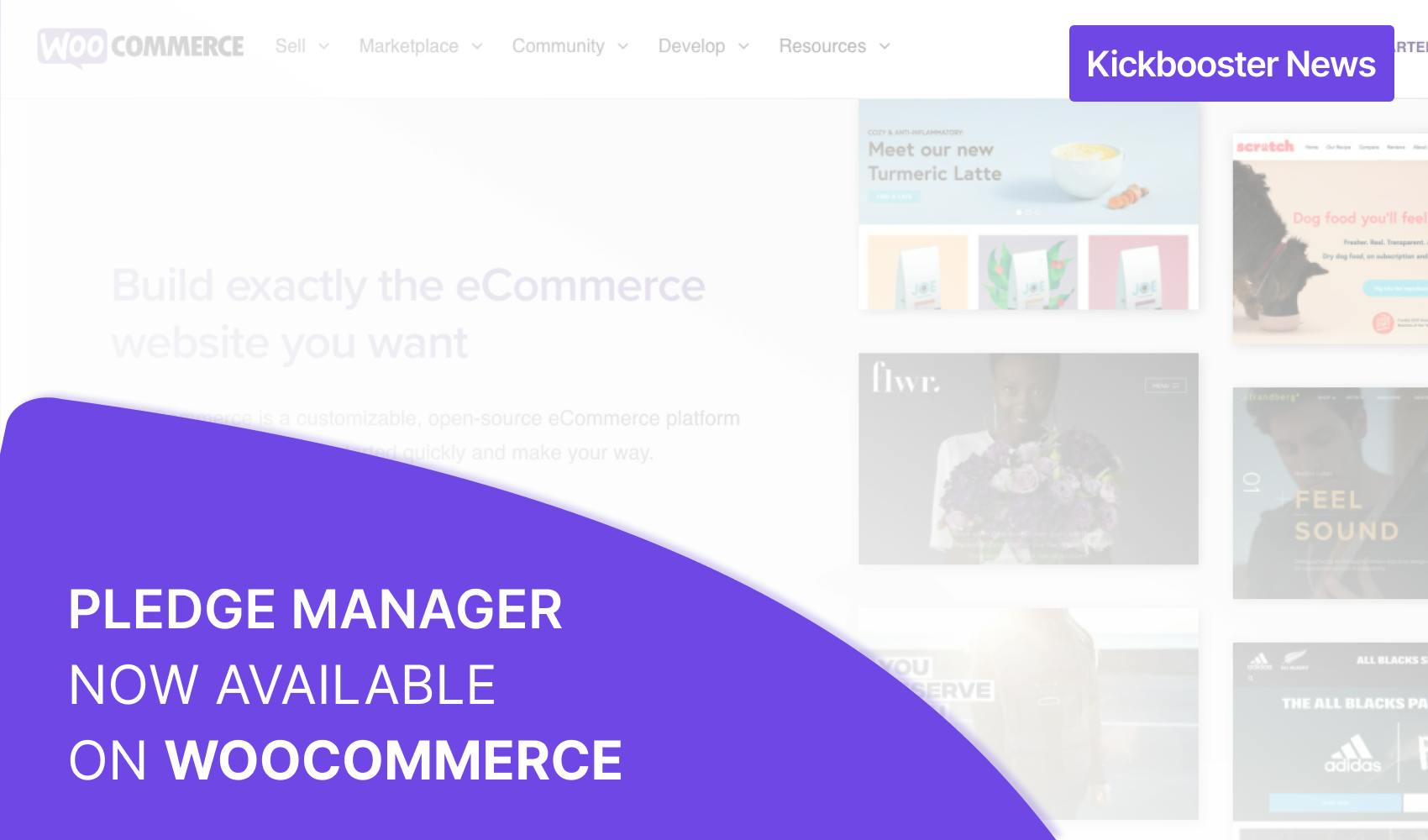 Kickbooster's Pledge Manager is now available on the WooCommerce platform!
What does this mean? Project Creators with existing WooCommerce stores (or plans to open a WooCommerce store after their crowdfunding campaign) can now take advantage of Kickbooster's pledge management software when transitioning from fundraising to selling.
The pledge management solution is already available on BigCommerce, with plans to expand to additional ecommerce platforms in the future.
What is a pledge manager?
For project creators, a pledge manager allows you collect the information you need about your backers and their pledges in order to fulfill their rewards, and that you don't already receive from fundraising platforms like Kickstarter or Indiegogo. When your campaign ends, you typically only receive basic information from the platform about your backers such as their email and the amount they pledged toward your campaign. This might be enough if you're running a simple campaign with very few reward tiers and little to no variants within the tiers. But in many cases, project creators need to collect more information from their backers to be able to deliver the rewards they promised. This information can include product variants like size or color, as well as shipping information.
For backers, a pledge manager provides the opportunity to make changes to the initial pledge. Backers cannot decrease the original amount they pledged, but they can choose to pledge even more through add-ons and upgrades within the backer survey which is configured and sent through the pledge manager. When variants are available, backers can also specify which product options they'd like for their reward(s). It also provides backers the opportunity to correct and confirm their shipping information if anything has changed since they initially pledged.
What makes Kickbooster's Pledge Manager different?
There are a number of pledge management solutions available to creators that serve a similar purpose, but vary in features and use.
The defining feature of Kickbooster's Pledge Manager is its seamless integration with ecommerce. Most pledge managers require creators to set up each reward, variant, and add-on item independently in the pledge manager and configure shipping information for each item. This can be a tedious and incredibly time-consuming task. Pair that with having to do everything all over again if you plan to sell online after your campaign, and you're looking at a significant time commitment.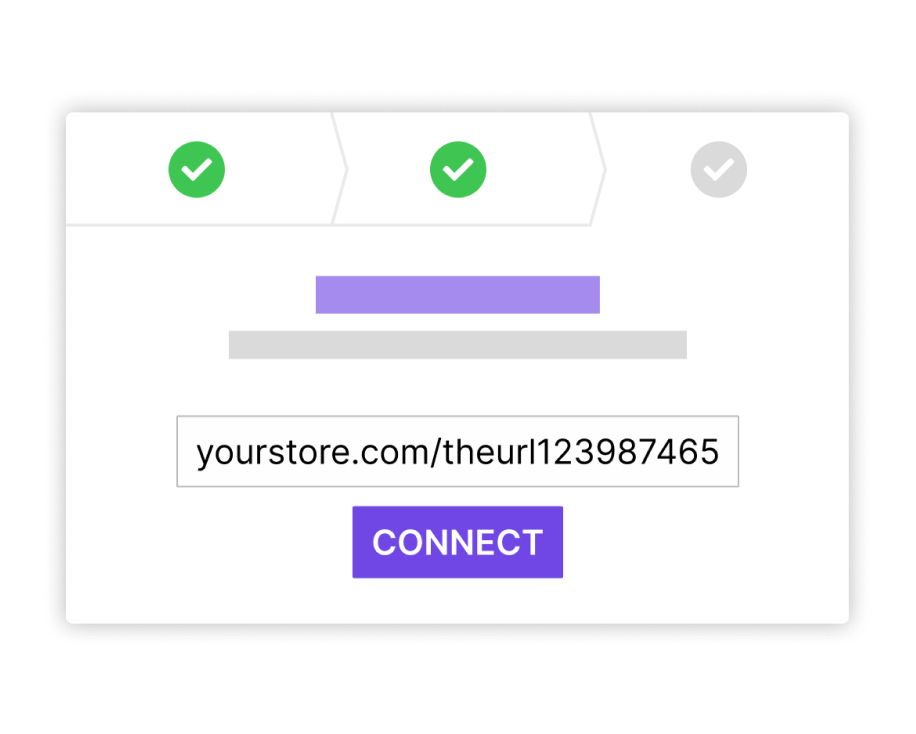 With Kickbooster's Pledge Manager, you can sync the backer survey with your ecommerce store to automatically pull products in and leverage your existing fulfillment settings and tools. Whether you have an existing store or you plan to sell online after your campaign, you can save a lot of time by only having to set your products up once.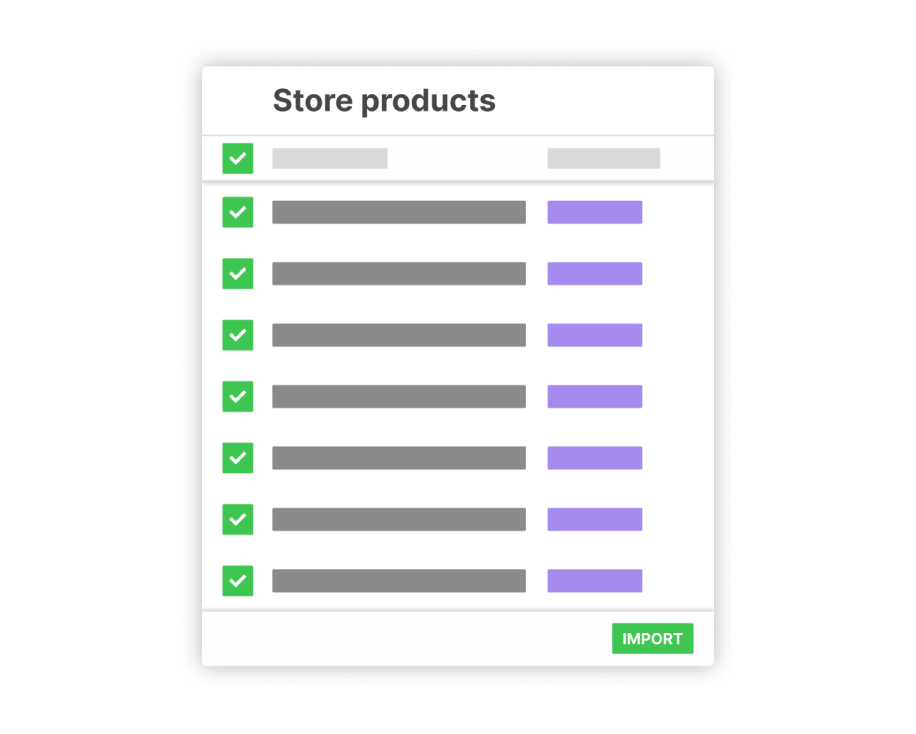 In addition to these distinguishing features, Kickbooster's Pledge Manager offers multiple other benefits including:
Backer survey customization
Delayed payment capture
Ability to sell add-on items and reward upgrades
Ability to charge tax & shipping post-campaign
Address validation
Support of over 18 popular payment gateways
Email marketing opt-in for backers
And more!
How can I start using Kickbooster's Pledge Manager?
Kickbooster's Pledge Manager is currently in a closed beta, meaning it is only available for use by invite. If you have a Kickstarter campaign that is currently live or is launching soon and are interested in participating in the beta program, you can apply here.
Curious to see what a backer survey looks like using Kickbooster's Pledge Manager?