How Kickbooster Saved Pluto Square From a Fulfillment Nightmare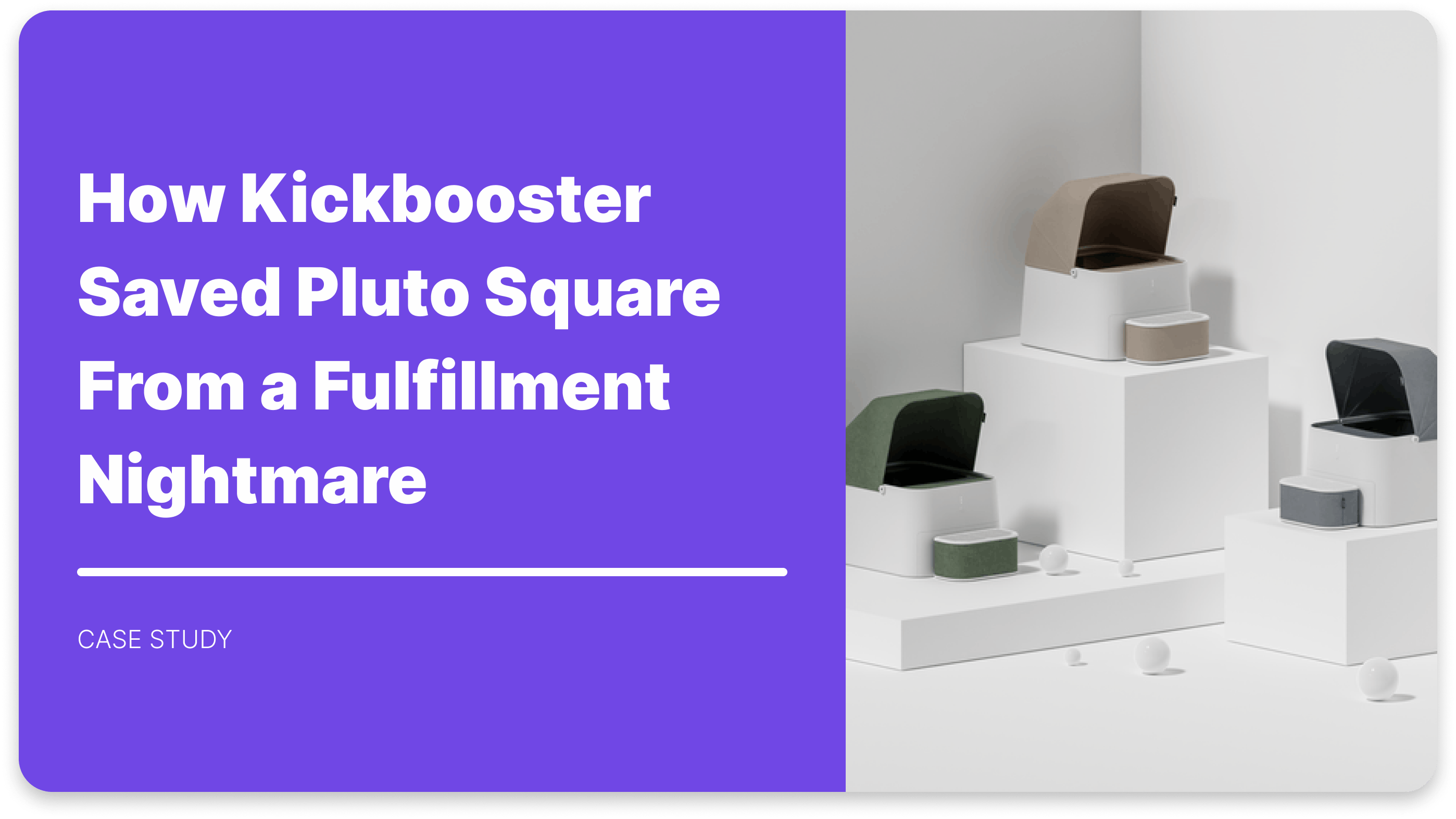 The Background
Imagine enjoying the perks of a cat without having to deal with the mess of a litter box? Pluto Square turned this concept into reality, specializing in producing automatic cat litter boxes.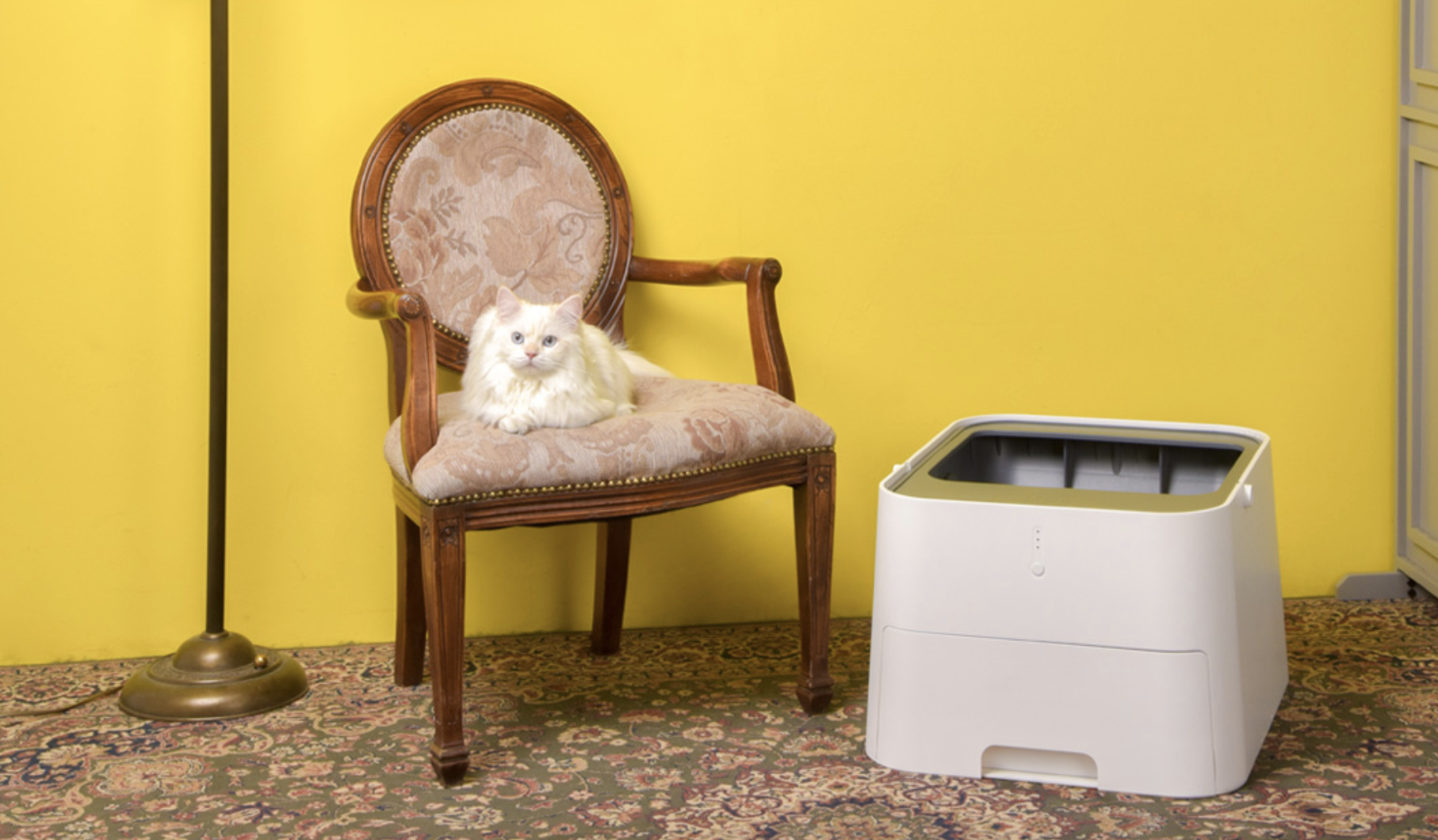 They launched their first crowdfunding campaign on Indiegogo in 2018 for a product called 'Circle Zero', a robot that automatically scoops and rakes waste minutes after your cat walks away. The project was funded just 45 minutes after going live. 
In 2020, Pluto Square began working on their next model, aptly named "Pluto Square." Since their first campaign was such a success in the crowdfunding realm, they decided to run another campaign, this time starting on Kickstarter and moving to Indiegogo InDemand. The Pluto Square Modern Cat Litter Cub was another success and fully funded in one hour. 
The Challenge
With over one thousand backers, Pluto Square was in need of a tool that would take the load off during the post-campaign phase. 
During their first campaign for Circle Zero, their team manually managed and fulfilled pledges using spreadsheets. This was time consuming due to the high number of backers located across the globe. Not only did the team have to manage each backer's shipping information but they also had to manually calculate shipping and taxes for each one. 
With such a high number of backers for their second campaign, Pluto Square, and continued growth to the organization as a whole, they began to look for a pledge manager software that would automate all the leg work. 
The Outcome
Pluto Square was already familiar with Kickbooster, using the referral marketing tool for both their 2018 and 2020 campaigns. So, it was no surprise to David Kim, head of marketing and overseas sales, when Kickbooster reached out to tell them about another tool that could assist with their campaign. "While I was searching for a post-campaign pledge management tool the Kickbooster team reached out to me," said David, "we used Kickbooster's referral marketing tool for both campaigns so using Kickbooster's Pledge Manager just made sense to us." 

Rather than manually adding over a thousand backers to a spreadsheet and coordinating shipping with everyone, Pluto Square was able to utilize Pledge Manager to streamline the process. "I was really impressed by all of Pledge Manager's features, but the most important thing was collecting shipping addresses and fees from the backers at once. It's all related to shipping," said David. "We crowdfunded worldwide so there were a lot of elements we needed to consider when managing pledges." 
Kickbooster's Pledge Manager automatically collects or credits any variance in shipping fees charged during a campaign, a task that would otherwise require full time focus if done manually. 
In addition to the collection of shipping information, Kickbooster's Pledge Manager also helped Pluto Square raise even more post-campaign through add-ons and upsells. By including add-ons such as a stepper and canopy ($89) or the deodorizing stick ($84) in the backer survey, Pluto Square was able to increase their funds raised beyond the amount already received through the campaign itself through Kickbooster's add-on feature. 
Kickbooster's Pledge Manager not only provided Pluto Square with a far superior fulfillment option than tackling it themselves, it helped them raise thousands more post-campaign.

"I'd definitely recommend Kickbooster's Pledge Manager to other creators, especially if you have a lot of backers," says David. 
For more information on Pluto Square visit plutosquare.com.
To learn more about how Kickbooster's Pledge Manager can help simplify your post-campaign fulfillment process, click here.